stories
"Teaching in the Spirit of Mercy" and "Words of Inspiration to Fellow Educators"
This year, in honor of World Teachers' Day, designated by UNESCO as occurring every October 5, we are sharing reflections by two teachers at Mercy schools in Guam. They in turn share with our readers how they try to be and to model Mercy for their students and their school communities. After more than 18 months of pandemic, these dedicated educators—and many more like them—are truly a light for others. Visit Mercy Education for more stories.
---
Teaching in the Spirit of Mercy
By Maria Lucia M. Estoy, Mercy Associate and educator at Infant of Prague Catholic Nursery and Kindergarten (Mangilao, Guam)
I am a Mercy Associate and have been teaching kindergarten at Infant of Prague for the past 27 years.
Mercy has touched my life in many ways. Being a Mercy Associate and a Mercy educator helps me to know who I am, what my purpose is and how I can make a difference in a world so in need of peace and love.
A guiding source for my life is a saying by Catherine McAuley: "We should be shining lamps, giving light to all around us." How can I be that light to the world? I draw on lessons from Mercy: compassion, understanding, prayerfulness, humility, respect, sympathy, courage and the corporal and spiritual works of Mercy. All of these speak to me as an educator about the language, the action and the love of Mercy.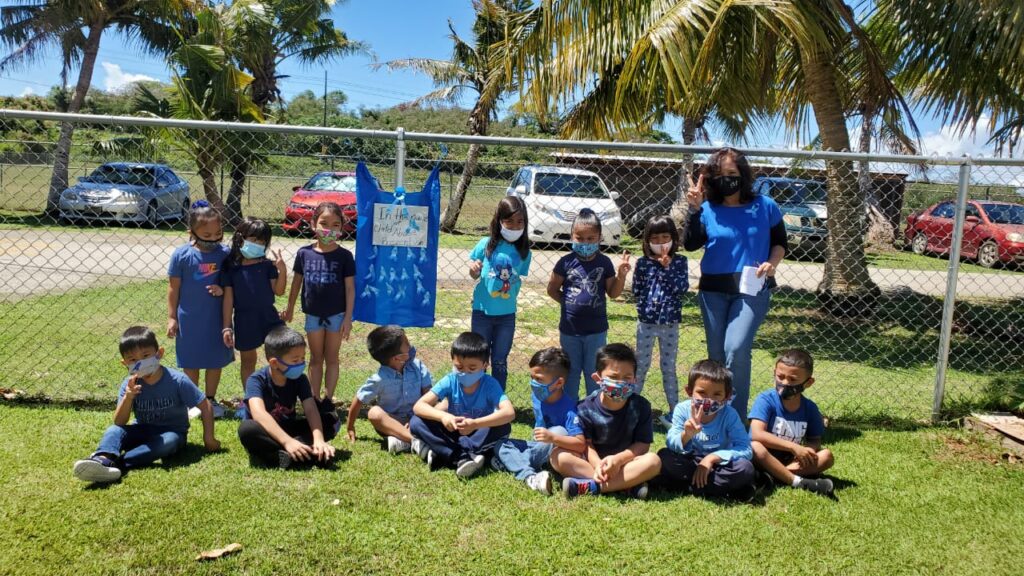 The COVID-19 pandemic has presented many challenges for us as educators, and Mercy helps me to put myself in the shoes of parents and students to understand their challenges, fears and stresses. Our school recently transitioned back to in-person learning, and the faculty begins each morning with a prayer that all the children under our care, as well as ourselves and our families, be kept safe from sickness.
To be a shining lamp, I educate the little ones and help in shaping and forming them to their full potential. I also participate with the Sisters of Mercy in praying for all of those in need, advocating for others and practicing Gospel values in our daily lives. I am grateful to be a Mercy educator. It nurtures in me the value of reaching out to others in need, treating all with respect and acting with compassion. I try to live Mercy every day, faithful to my call as a Mercy Associate and educator.
---
Words of Inspiration to Fellow Educators
By Mae M. Japitana, pre-k teacher at Mercy Heights Catholic Nursery and Kindergarten in Perezville-Tamuning, Guam
Our world today is in great turbulence. Countries are struggling economically, and people's lives and health are suffering due to the COVID-19 pandemic. Everyone is grappling to survive the present scenario we are all living in.
During this time of turmoil, we from the Mercy family can reach out, offer services and provide aid to our neighbors and the people in our community. By doing simple acts of kindness and compassion, and providing quality care and education to the children entrusted to us, we can ignite hope, simple joy and solace in our little ones and their families. Sparing some time to listen to parents can help relieve the stress, anxiety and burdens they are experiencing. Most importantly, by offering prayers and encouraging families around us to reach out to God, we can uplift their spirits and give them hope and strength to face the daily challenges of life.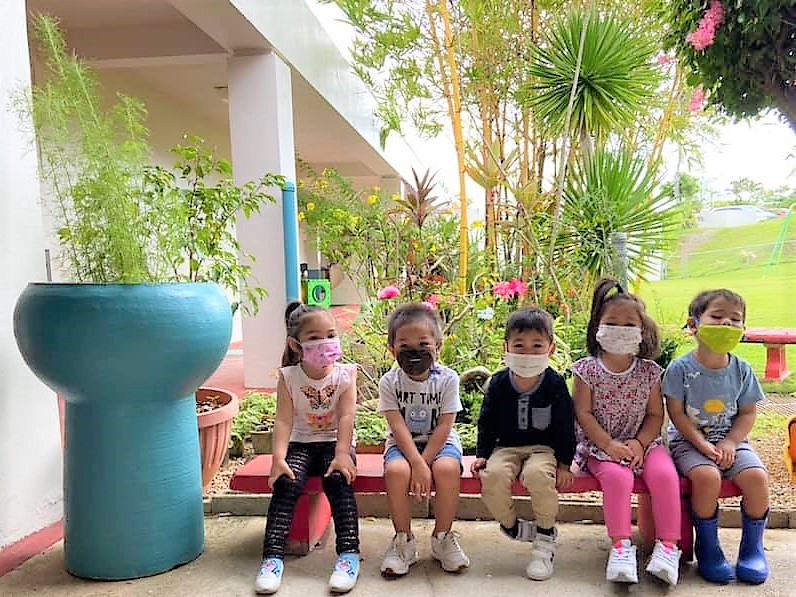 As Mercy educators, we shed light to the children under our care. Let us continue raising our torch up high and illumine the world for a better and brighter tomorrow!