stories
'Every Day is Earth Day' for Vermont Sister
By Catherine Walsh, Features Writer
As spring alternately steals and dances into Vermont's Champlain Valley, Sister Betty Secord savors new life around her. In the fields, woods, pond, and barn of Mercy Ecospirituality Center—her home of the last eight years—she marvels that "everything is so alive and fresh. It's wonderful to be working in the gardens again."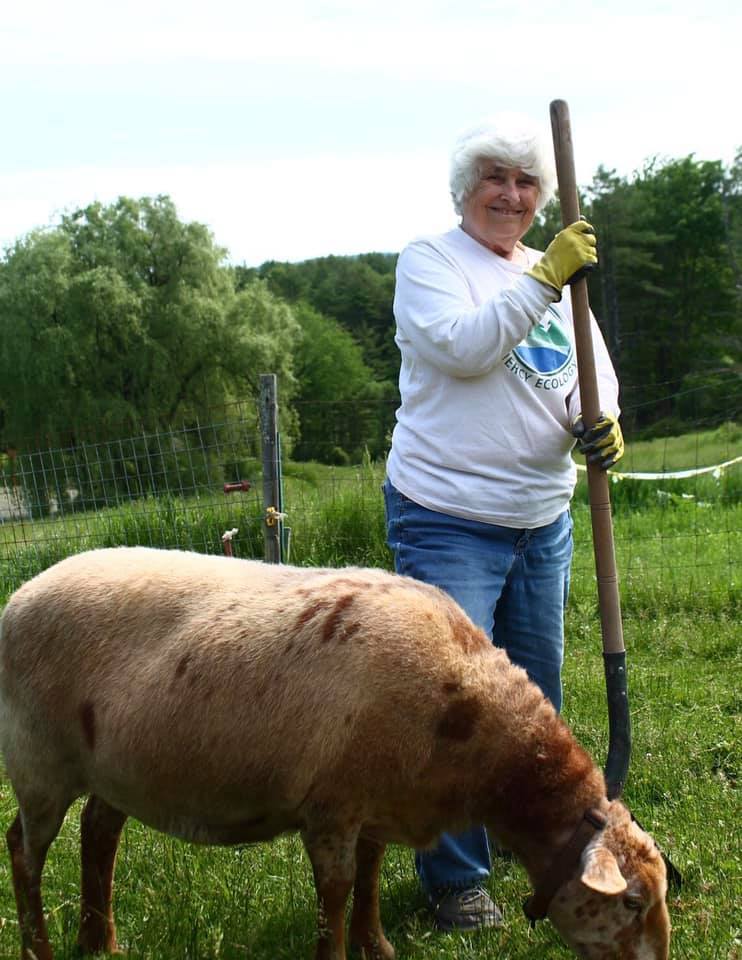 Sister Betty, 81, is a Connecticut transplant. Her previous ministry involved helping women leaving prison to start new lives on the outside.
These days she's tackling spring chores around the 39-acre farm owned by the Sisters of Mercy and working with lay employee Kayla Buxton on a "Countdown to Earth Day" that involves Earth-related themes (April 1 was "Fossil Fools Day"). This work is part of Mercy Ecology, a ministry devoted to sustaining Earth, a key aspect of the Sisters of Mercy mission that also includes walking with women and immigrants and working for an anti-racist and nonviolent world.
Although Sister Betty remembers well the first Earth Day in 1970— "I was so young and unknowing," she says—her years at Mercy Ecospirituality Center have changed her view of it. "For me, every day is now Earth Day," she says. "Caring for the Earth, caring for the creatures. It's all essential."
Connecting Mercy and Earth
Sister Betty began her religious life in the 1950s as a teacher. After two decades in the classroom, she wanted to work directly with people who are poor. Various urban ministries followed, and she especially loved her work with the formerly incarcerated women. "They taught me so much about mercy and starting over," she says.
To help her cope with the intense work, she became a master gardener. Eventually, she found herself drawn to a new ministry—helping to run a farm that connects Mercy spirituality with environmental activism.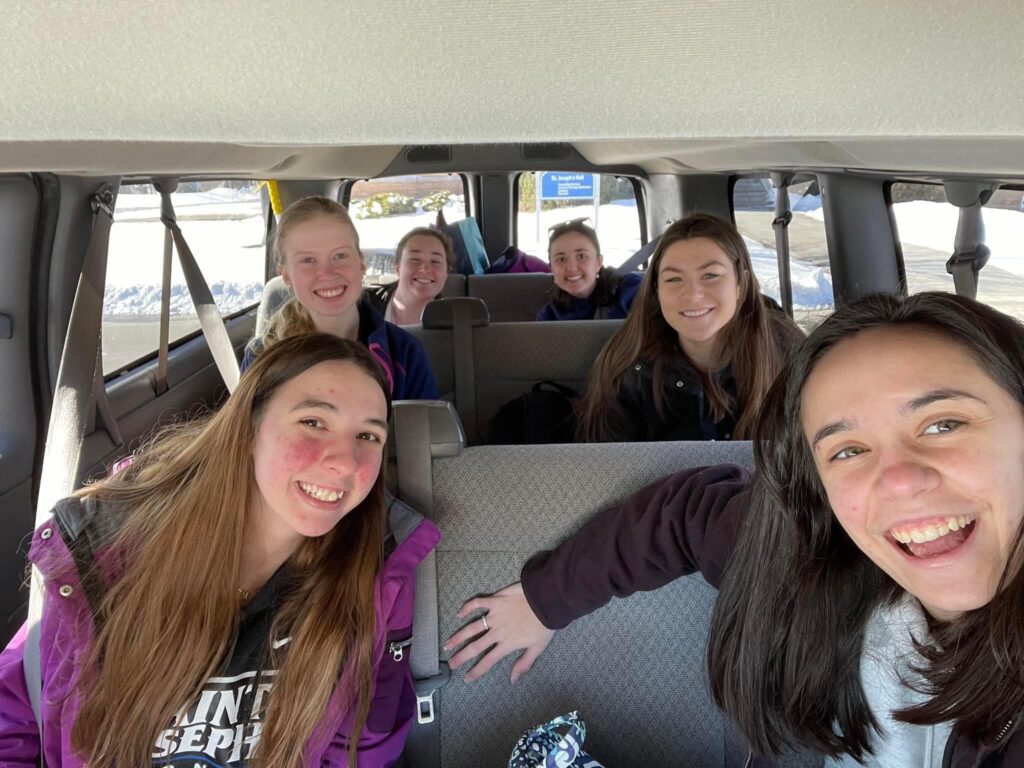 A visit to Benson, Vermont, during the summer of 2013, to what was then known as Mercy Farm, was the beginning of Sister Betty's new calling. She felt at home.
"What I loved about the place is that you are with nature in such a direct, profound way," she says.
A former retreat center that had been donated by Benedictine monks to the Vermont Sisters of Mercy, it became a place where Mercy sisters and supporters could tend vegetable gardens, beehives, sheep and chickens; protect woods and wetlands; and offer programs that explore sustainability and spirituality. In 2019, the property was renamed Mercy Ecospirituality Center.
As the center's director, Sister Betty works closely with Sister Anne Curtis, executive director, and Kayla Buxton, program coordinator. She's enjoying hosting visitors from around the country again as the pandemic recedes, including students from Sisters of Mercy-sponsored colleges and universities and other higher education institutions who volunteer on their spring break. "They help you to see again what it is we have here," Sister Betty says.
She cooks organic, local food for the guests and sees it as a ministry. "People are so appreciative, they have a sense of being cared for, of being pampered."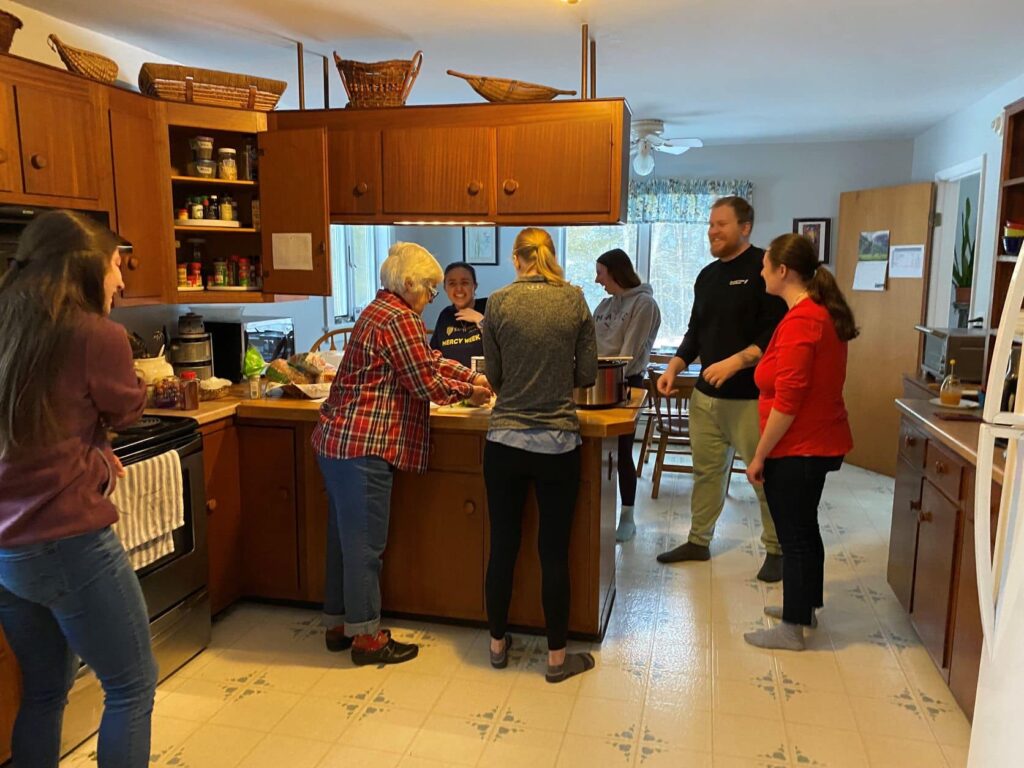 Having three Mercy Volunteer Corps participants at the center for the first time last summer—they came for a six-week placement—"was great for this old lady!" quips Sister Betty. "Their high energy was something I wasn't used to, but it was wonderful to be with them. They had a real desire to learn."
Dinner became an event, as the volunteers cooked together, using produce from the center and a nearby farm. "They became very conscious of food as they learned about all the effort that goes into creating it," Sister Betty says.
'Being' rather than doing
Her time at Mercy Ecospirituality Center has made Sister Betty more attuned to nature and the seasons.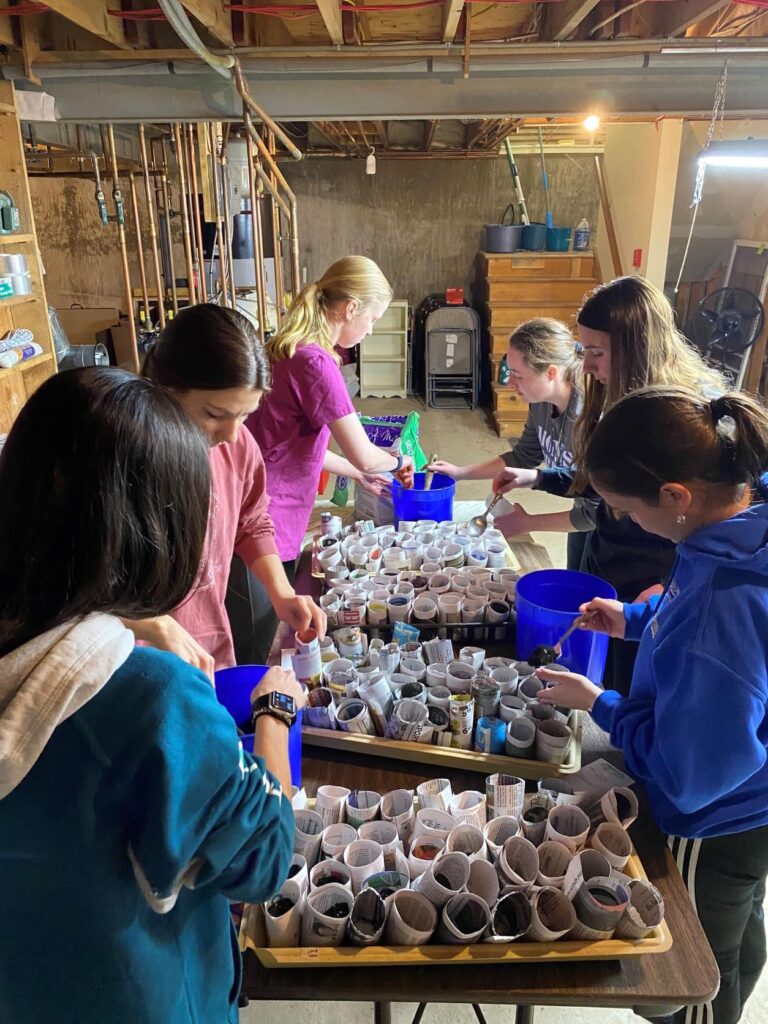 "I have much more of a sense of being and am less driven to do things," she reflects. "I'm more loving of Earth itself and more conscious of how little I know about nature. I have more of a sense that I'm just a small piece of a vast cosmos and that I'm not the center of it."
Living so closely to nature has also helped her as she ages. "I'm more in touch with my limitations, that I can only do so much and need to take time to rest," Sister Betty says.
Watching the cycles of life and death around her is both challenging and reassuring, she continues.
"It's hard to see chickens being killed by hawks or foxes, but then you see things that give you hope. You realize that underneath the winter snow, life is moving. Spring arrives. You learn to have faith that what is happening is supposed to be happening."
Words worth reflecting upon this Earth Day.
---
Editor's note: Enjoy this 2-minute video and photo album of Mercy Ecospirituality Center through the seasons. To learn more about the Mercy volunteers' experiences at the farm, read Meghan Peterson's blog.