stories
A Tremendous Gift': A Nun Remembers her Adopted Daughter on World AIDS Day
By Catherine Walsh, Communications Specialist
World AIDS Day occurs on December 1st every year.
As a Sister of Mercy, Mary Ann LoGiudice never imagined that she would also be a mother, let alone of a little girl who would die in her arms of AIDS.
But more than a quarter century after her adopted daughter Barbara's death, Sister Mary Ann is sharing her story on World AIDS Day for a simple reason. "It's important to me that people know what a tremendous gift Barbara was in my life and in the lives of so many others," she says. "Her illness was secondary to her life."
Sister Mary Ann has also shared Barbara's story in an oral history recording and in That Place Called Home, a memoir she wrote with journalist Paul Grondahl. On World AIDS Day 2019, she remembers her daughter as "a very bright and curious child, a very sensitive and loving child." With a soft laugh, Sister Mary Ann adds, "And she was fun! She was very clever and loved telling jokes and singing songs."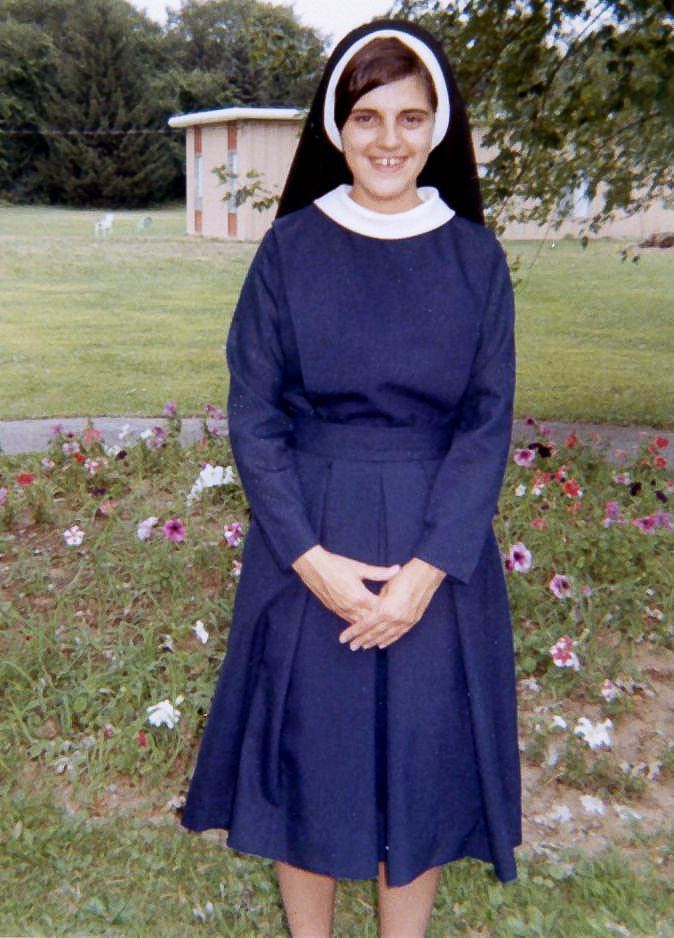 But Sister Mary Ann also notes that Barbara's story isn't just about a child with a fatal illness connecting with a sister who was eager to care for her; it's also the story of the Sisters of Mercy and their supporters, and how this order of Catholic women religious responded to the AIDS crisis with bravery and love.
"When it was very, very early in the AIDS epidemic and there were a lot of unknowns, a lot of fear and prejudice, we opened the first licensed residence for children with HIV and AIDS in New York State," Sister Mary Ann recalls.
Known as Farano House, the residence was part of a Catholic Charities agency in Albany called Community Maternity Services (CMS). Its guests were mostly "boarder babies" from New York City hospitals who, born to drug-addicted mothers, had been deemed too dangerous to place in foster care because of their medical condition. The late Sister Maureen Joyce, who was Sister Mary Ann's manager and mentor at CMS, found foster homes for 100 of these children, mostly in the far-flung Albany diocese that covers 14 urban and rural counties.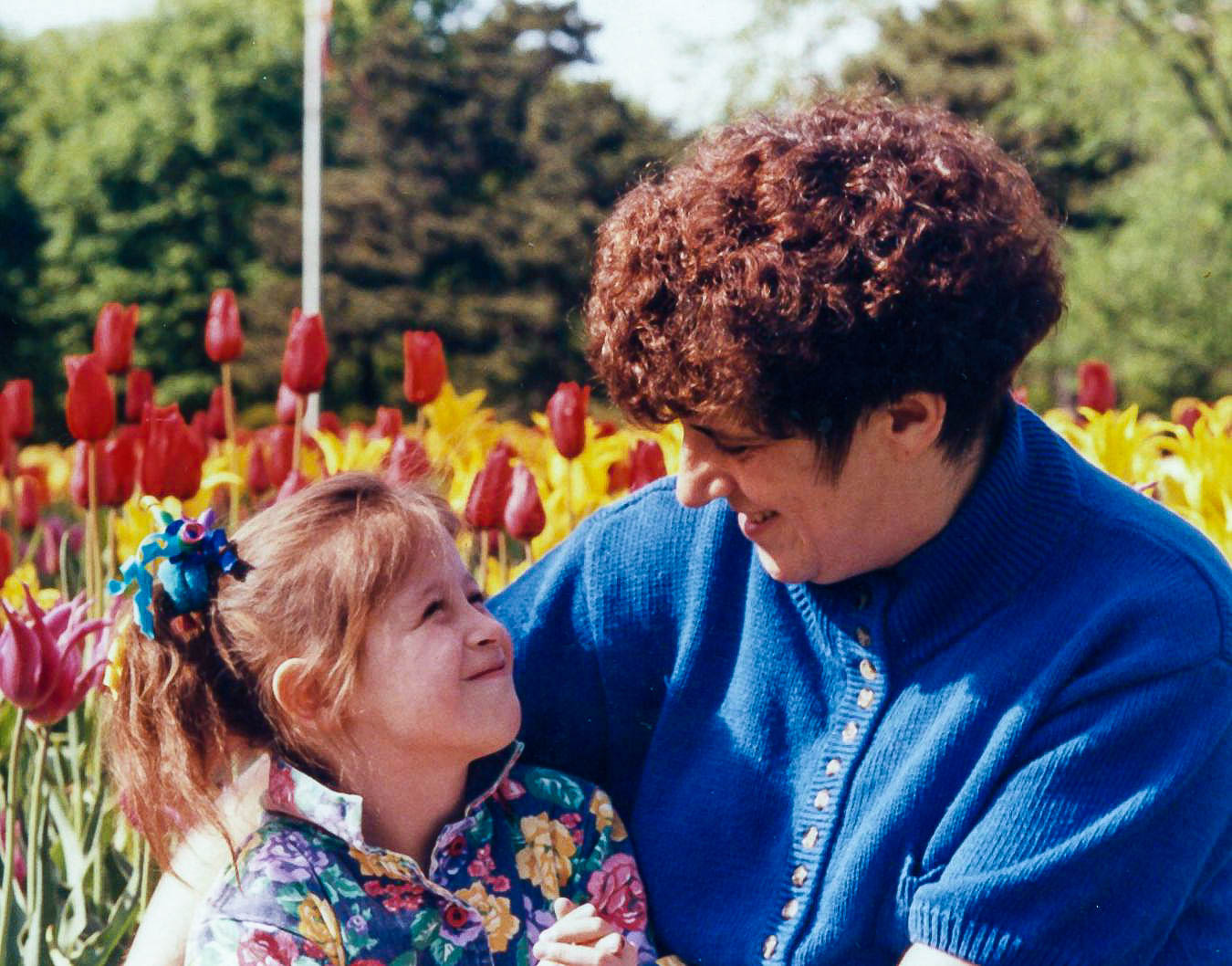 But it wasn't easy to find a home for Barbara, who was one of the home's first guests when she arrived on January 27, 1988, and, at age three-and-a-half, its oldest resident.
Although Sister Mary Ann didn't work in Farano House—her ministry was with unwed teenage mothers—she enjoyed helping to feed and bathe its young residents in the evenings. She soon found herself "spellbound" by Barbara, who borrowed her bangle bracelets and snuggled in her lap for bedtime stories.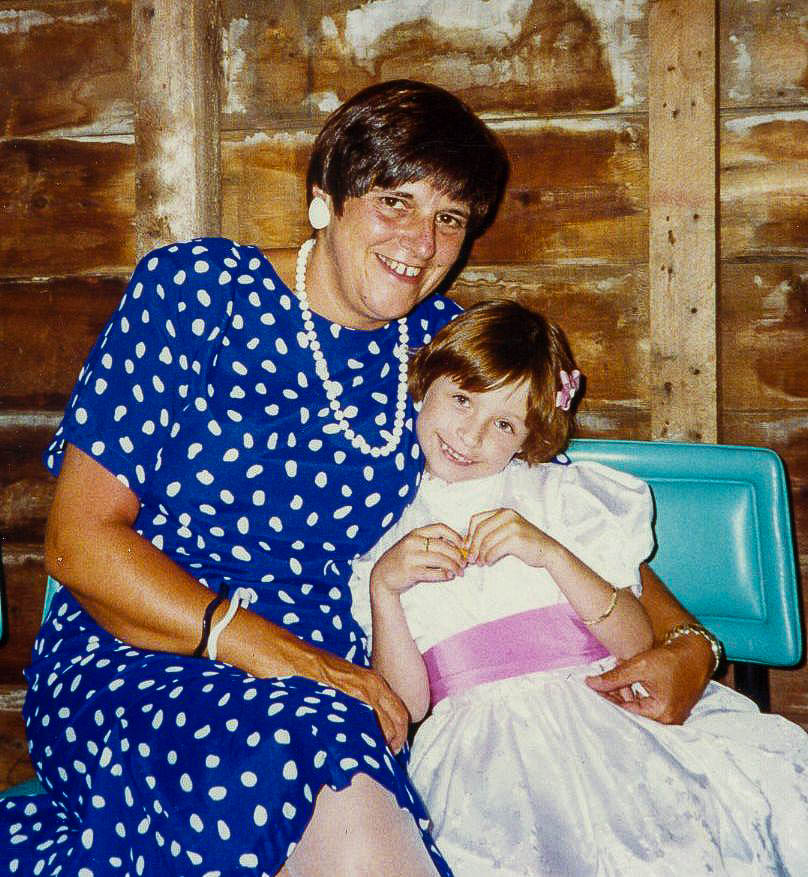 When Sister Mary Ann mentioned to Sister Maureen that if she weren't a Sister of Mercy, she would seek to become Barbara's foster parent, Sister Maureen encouraged her to ask the leaders of the Albany Sisters of Mercy for permission. "[She] told me, 'What have you got to lose?'"
What followed was a remarkable series of events that unfolded for Sister Mary Ann, Barbara, the Albany Sisters of Mercy and their many friends and family members.
Not only did the Sisters of Mercy—after much discussion and prayer—allow Sister Mary Ann to become Barbara's foster mother and then her adoptive mother, but support also came from Bishop Howard Hubbard, numerous priests, sisters and lay staff, and nearly everyone else who learned of Sister Mary Ann and Barbara's mutual need.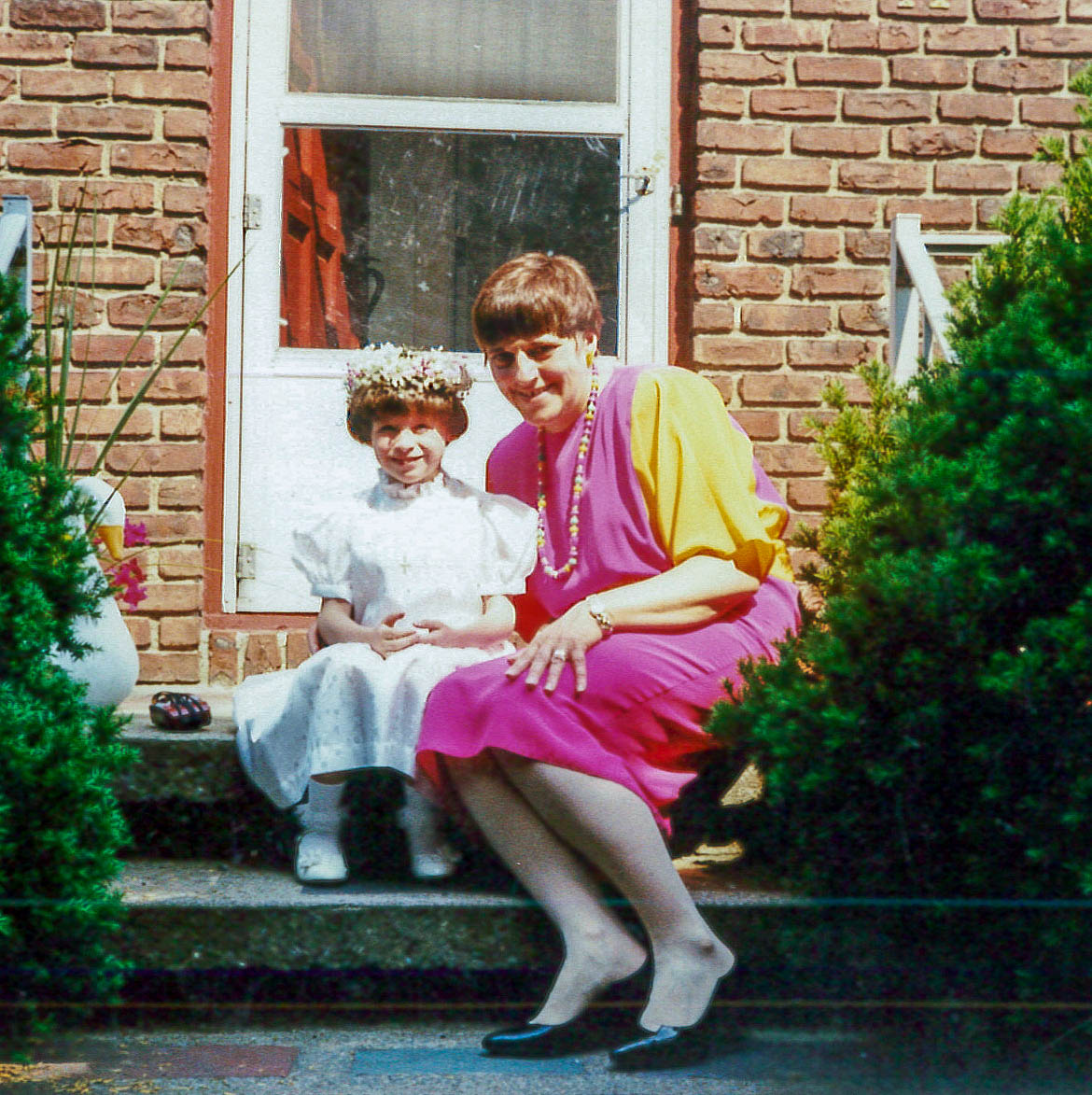 For five years, until Barbara's death on June 19, 1993, Sister Mary Ann and Barbara were a family. At first, says Mary Ann, "it was a real shock" to have complete responsibility for a child. She notes, laughing, "Barbara taught me a lot of wonderful lessons in her short life. One of the immediate ones was a deeper understanding of all the young women I worked with at Community Maternity Services, who were young parents and didn't have the kind of support I had."
Mother and daughter felt their way along as a family, recalls Sister Mary Ann. She continued her Community Maternity Services ministry while Barbara received day care at Farano House and later attended school. Happy times included holiday celebrations, Cape Cod summer vacations, a Disney World trip, Barbara's first communion.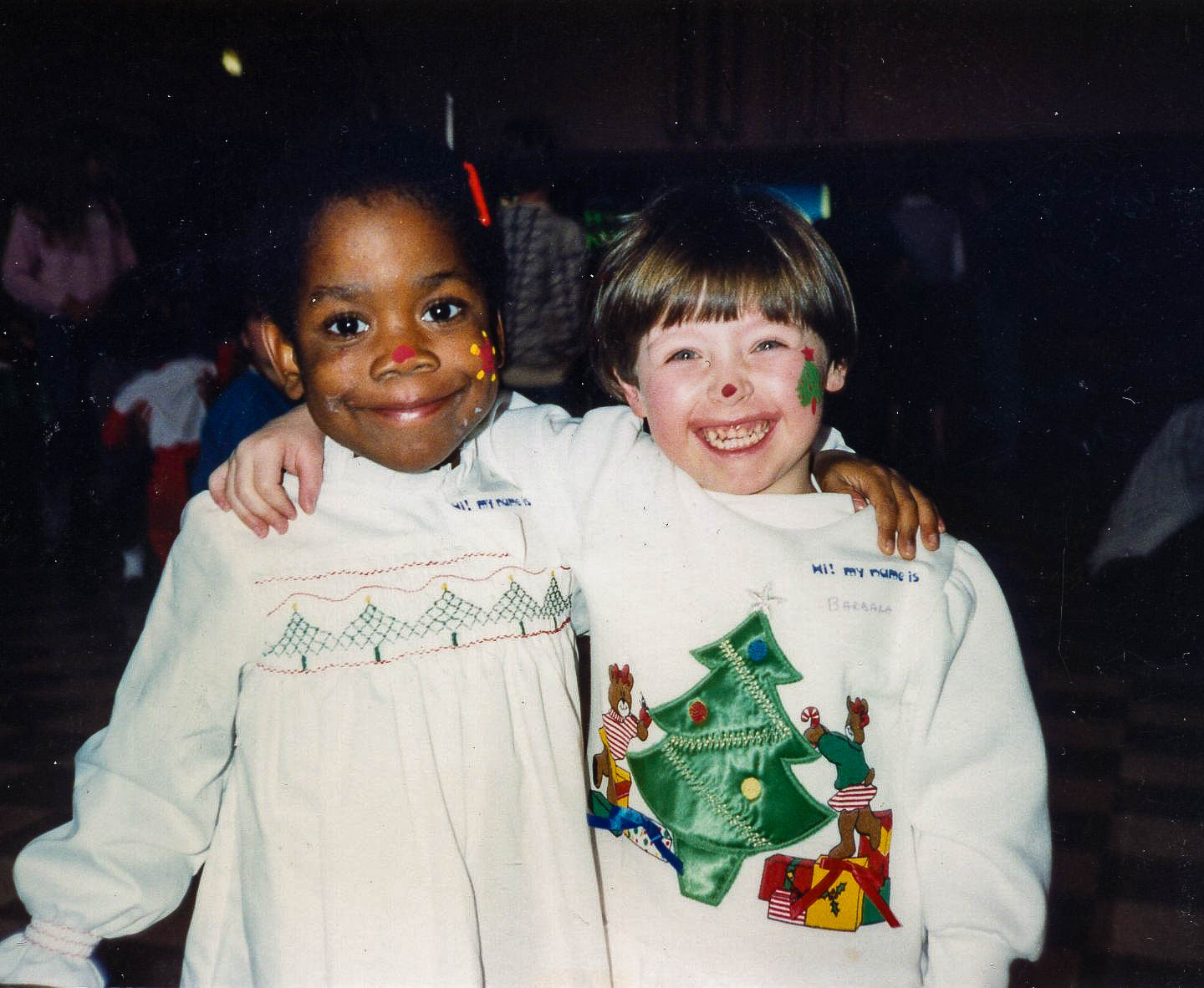 Another source of joy, says Sister Mary Ann, was Barbara's friendship with Amanda, a girl her age who was also HIV-positive and had lived at Farano House before being adopted.
"The girls became best friends and soul mates," she says quietly. "Unfortunately, they died within a couple of months of each other."
Sister Mary Ann says she will always be "eternally grateful" to the Albany Sisters of Mercy for the opportunity to be Barbara's mother. "The Sisters of Mercy are known for taking risks and responding to the needs of the times, and that was certainly true of the AIDS crisis," she reflects.
"Children with HIV and AIDS, like Barbara and Amanda, can still teach us all larger lessons about the dignity of every human being, and for that I am also grateful."
---
Check out the video below for a few more photos and stories of Sister Mary Ann and Barbara
---