stories
Ash Wednesday — A Matter of the Heart
By Sister Anne Chester
"Yet even now—oracle of the Lord—return to me with your whole heart, with fasting, weeping, and mourning.


Rend your hearts, not your garments, and return to the Lord, your God, who is gracious and merciful, slow to anger, abounding in steadfast love, and relenting in punishment."
—Joel 2:12-13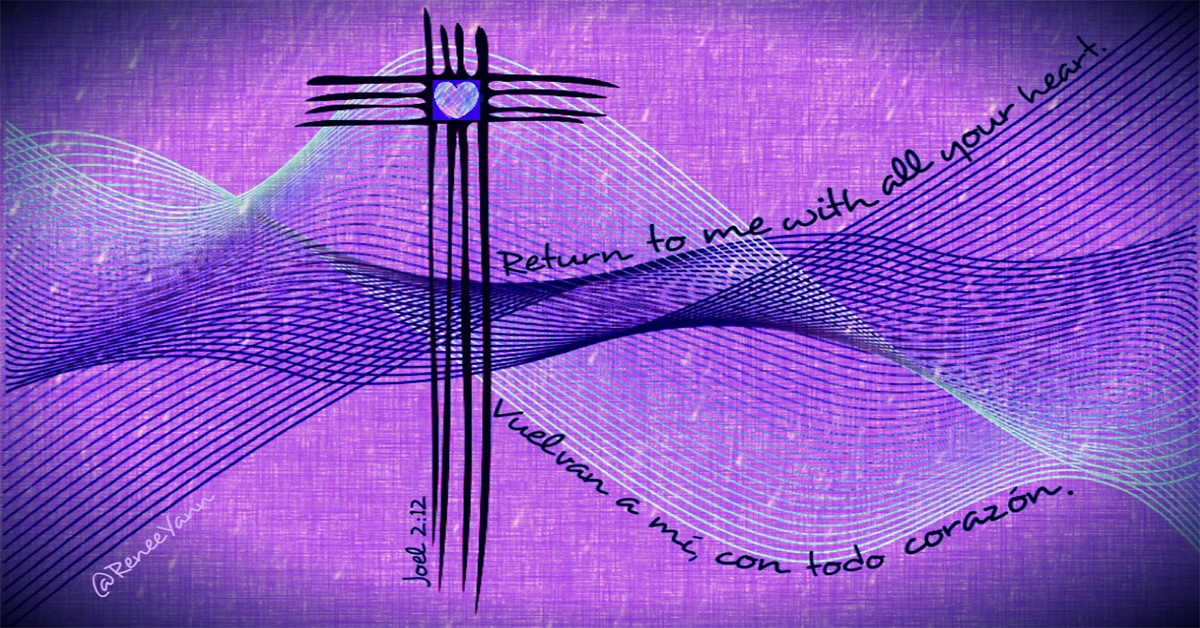 Standing on the threshold of the Lenten season, we are urged to clothe ourselves in Mercy. The readings for Ash Wednesday emphasize that this is not a mere donning of an exterior outfit. It is not like Harry Potter's cloak of invisibility to be shrugged on in emergencies. Rather, it is a matter of transforming my stony heart.
The readings run like a mantra: "Rend your hearts, not your garments," "A clean heart create for me," "If today you hear his voice, harden not your hearts." This is not exterior makeup, but a deep, interior revolution!
Though I mark my face with ashes, I am to let joy shine through. Like the early Christians, I am urged to anoint my head and wash face, so that I may not appear to be fasting. I am to put Mercy on from the inside out so God's signature can be read in me.
How many Lents have I observed only to find myself once again living as monotonously ordinary in Ordinary Time? Daunted by the prospect of 40 days ahead, I pray with the psalmist: "A willing spirit sustain in me," seeking a change only God can bring about in me.
In this truly acceptable time, let us "not receive the grace of God in vain." At the threshold together we pray: Create for us clean Mercy hearts, and a merciful, steadfast spirit renew within us.
---
Sister Anne's reflection is based on the scripture readings for Ash Wednesday and was adapted with permission from the Sisters of Mercy West Midwest Community's Lenten 2019 Reflection Booklet.
To read more Lenten reflections, be sure to subscribe to our blog.