stories
Being Black, Catholic and a Sister of Mercy
During the month of November, the Catholic Church celebrates Black Catholic History Month. Read reflections from Sisters of Mercy, Mercy Associates, and others in the Mercy family about Black Catholic experience and history.
By Sister Terry Kimingiri
Having been born and raised in Kenya, I never thought too much of what it meant to be a black woman, as we would identify ourselves mostly by ethical or tribal backgrounds. Six years ago, when I moved to Guyana, I realized, Guyanese citizens defined themselves by race. Two years ago, when I moved to the United States, it dawned on me what exactly it means to be black.
Identity is articulated based on the color of an individual's skin. Sisters and peers would touch my hair, ask me questions like: "How long do you take to braid it? What kind of food do you eat in Africa? You speak such good English, where did you learn your English?" The stories I had heard or read about being black in other parts of the world started making sense.
Being a black woman means everything to me. It's who I am. It's the way that I walk through life. It's the way I can still live in hope, which alone can give meaning to history and transform it. Living an authentic spiritual life requires work and paying attention. As Pope Francis has written, "It means joining in the constant flow of life without succumbing to the paralyzing defeatism that views past time as better. It is an urgency to think in new ways, offer new suggestions and create new things, kneading life with the new leaven of 'sincerity and truth.'"
It's listening with the ears of my heart—that is, for feelings and emotions within and without me. It guides how I discern my ministries and navigate my relationships. It connects to my interests in knowledge, adventures, mentorship and health. It's intentional.
As Sister Mary Reynolds has expressed, "Our world is one of shifting values, of chaos and confusion, of upheaval and rapid change. Mercy values do not change in their essence; but their expression, through action contexts, will change, and must change." Being a Sister of Mercy is to know with certainty that God asks me "to do justice, to love kindness and to walk humbly" with her.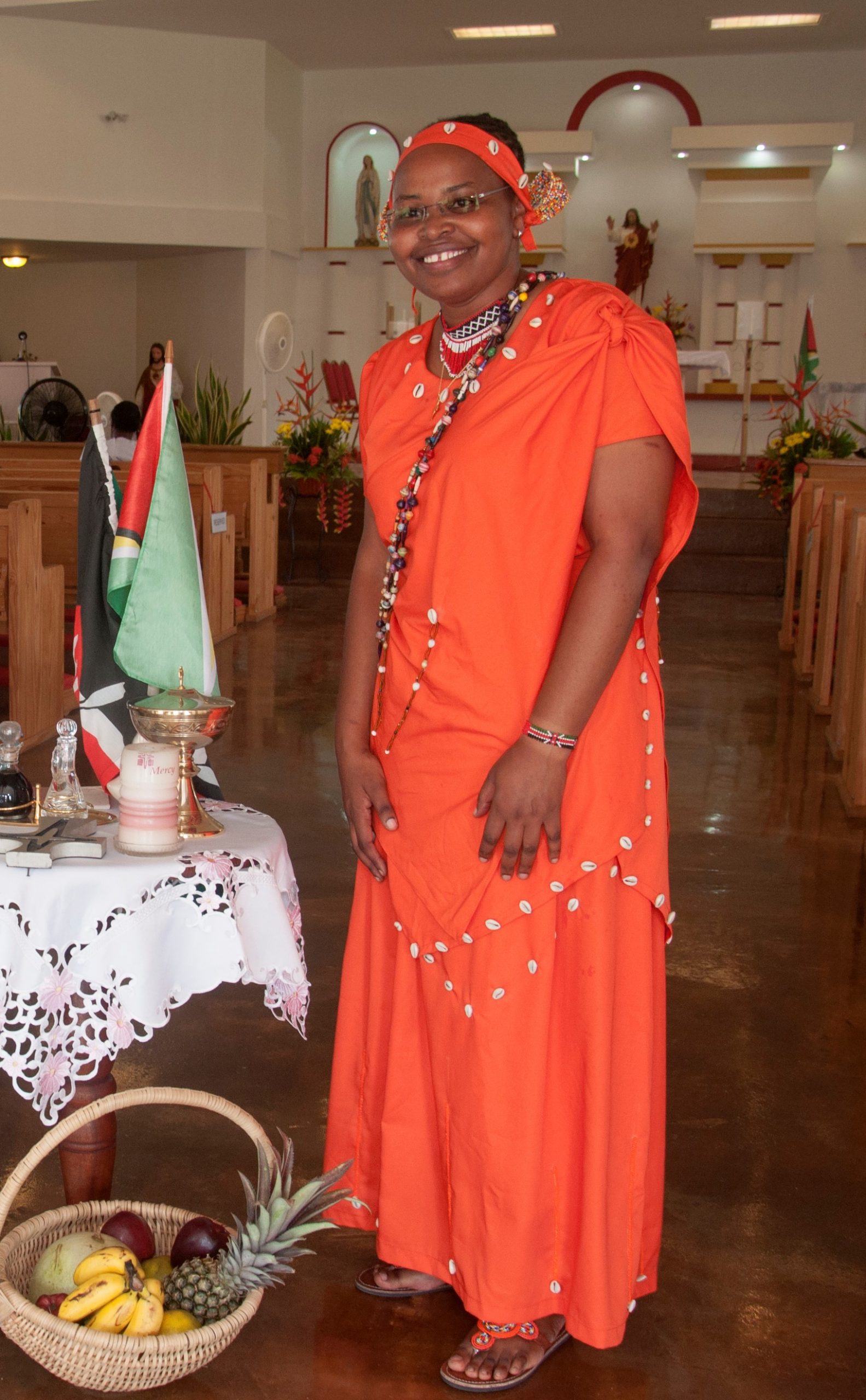 Mercy calls me to embrace diversity, learning every day that Mercy must be expressed in new ways in relation to actual situations in our own society and in the global society. I'm surrounded by those who still crave "the kind word, the gentle look, the patient hearing of sorrows." It's a call to serve.
I know that by the color of my skin, I have no white privilege, no unearned benefits. I must work very hard in life to gain almost anything, including a sense of belonging.
Faith is a gift, rooted in my African heritage, in how I perceive and value reality, in my style of expression and my mode of prayer and contemplating the divine. I do experience God as a Mystery. I am always being invited to plug into the mind of Christ, which welcomes paradox and knows its true identity in God.
As a Catholic, I strive to live with increased freedom and authenticity through this deep awareness of myself and God's self.