stories
Hearing the Voices of Black Catholics

By Olga Segura
2020 will always be remembered as a year of suffering.
Thirty-four transgender people have been killed in the United States this year. Almost 900 people have been killed by U.S. law enforcement, including most recently Walter Wallace Jr., a father of eight, in Philadelphia. As of November 11, the COVID-19 global pandemic has killed more than one million people. In the United States alone, more than 240,000 Americans have died. A disproportionate number of these victims were Black.
Extremist violence is also on the rise during an election year in which President Donald Trump has polarized not just our nation, but the American Catholic Church as well.
At a time of so much racial violence, how can the Catholic Church become a more unified, safe and welcoming place, one where authentic racial reconciliation can begin?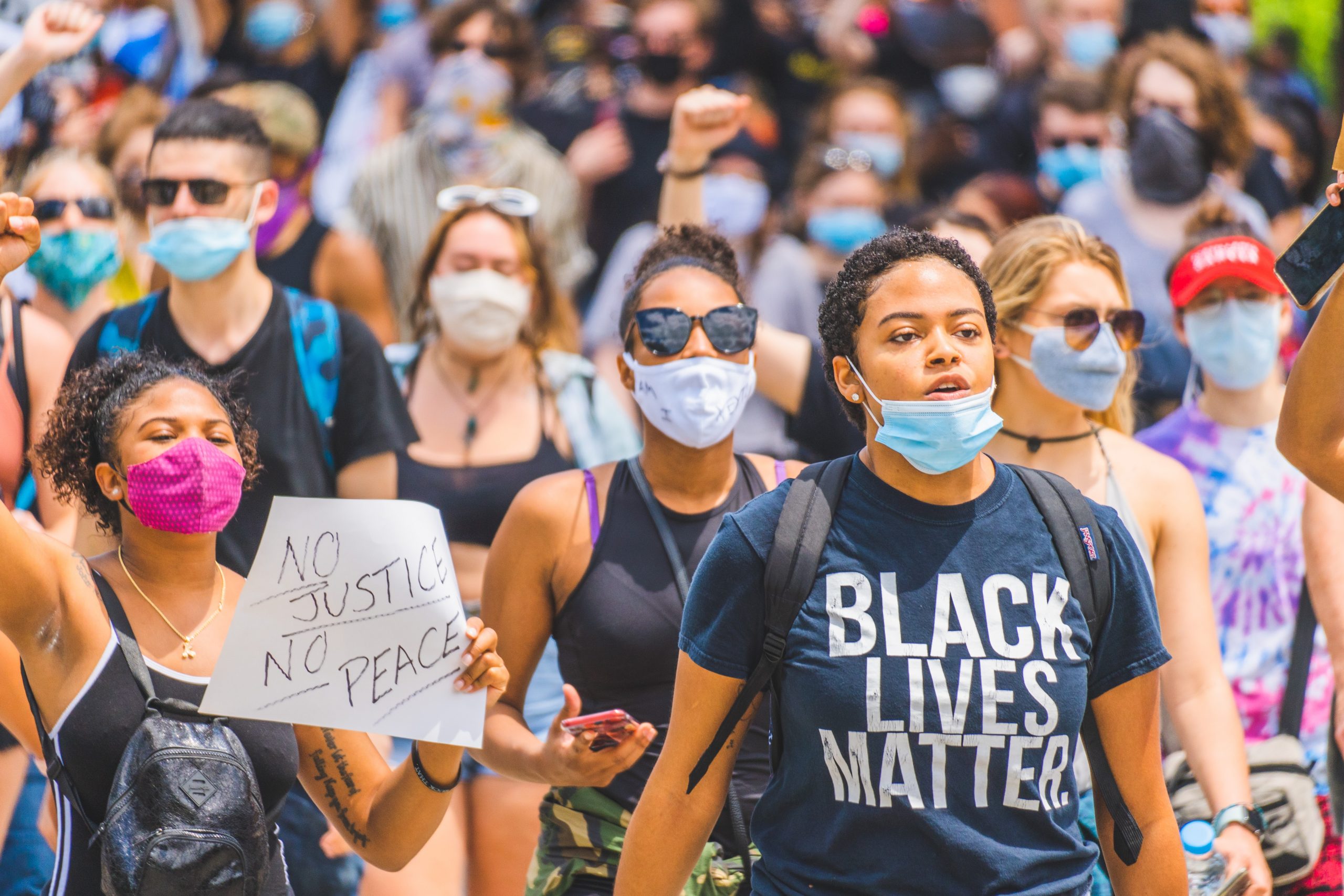 I will start with a first proposal, one that will be familiar to many of my readers, most recently described in my latest piece for National Catholic Reporter. After the United States Conference of Catholic Bishops gathers this month, our bishops should consider releasing a document on racial violence in the United States. Unlike the bishops' 2018 pastoral document on racism, this one should be shorter and more urgent. An example the bishops should follow can be taken from the themes that guide the Sisters of Mercy, their  Critical Concerns. These include care for the Earth, immigrants' rights, nonviolence, anti-racism and women's equality. Regarding their anti-racism work, the congregation's two-page document reads:
We believe racism is an evil affecting us all. We work to mobilize sisters and associates in recognizing and dismantling institutional racism in order to become an anti-racist multicultural community. We advocate for upholding the voting rights of marginalized Americans and for a fair criminal justice system, and point out racism wherever it exists.
After their fall gathering, the bishops can follow the Sisters of Mercy template and quickly comment on issues such as police brutality, the Black Lives Matter movement and extremist violence. This would demonstrate to Catholics of color that our faith leaders are listening.
Second, Catholic schools across the country, from elementary schools to universities, should incorporate the work of Black Catholics more fully into their curriculum, beginning with Dr. Tia Noelle Pratt's "#BlackCatholics Syllabus." In the syllabus, Dr. Pratt, a sociologist, professor and writer, features "the voices of Black Catholics in the creation of their own narrative," including the Rev. Bryan Massingale, Dr. M. Shawn Copeland and Ijeoma Oluo. As Dr. Pratt writes, by incorporating the syllabus, Catholic institutions—and all lay Catholics—can learn to think more critically about issues such as white supremacy and the Black Lives Matter movement.
A third, and final, proposal for making the American Catholic Church a more welcoming place for Black Catholics is for Catholics to learn from and support Black creators, from animators to writers, outside of Catholic spaces. As Christmas approaches, consider buying candles from writer and candle maker Tai Gooden, who sells her work at Faith & Flames; art from social critic Zahira Kelly, colloquially known as "Bad Dominicana"; or Memorial, the latest release by author and writer, Bryan Washington. Additionally, follow, learn from and support whenever possible the work of organizers like Tamika Middleton, Clarissa Brooks and Derecka Purnell.
---
Olga Marina Segura is the author of Birth of A Movement: Black Lives Matter and the Catholic Church, which will be published on February 17, 2021.