Catholic Sisters Week is an annual celebration from March 8-14 to uplift the lives and ministries of religious sisters around the world.
This year, we are celebrating the week with a three-part digital feature entitled History of Service, Future of Possibilities.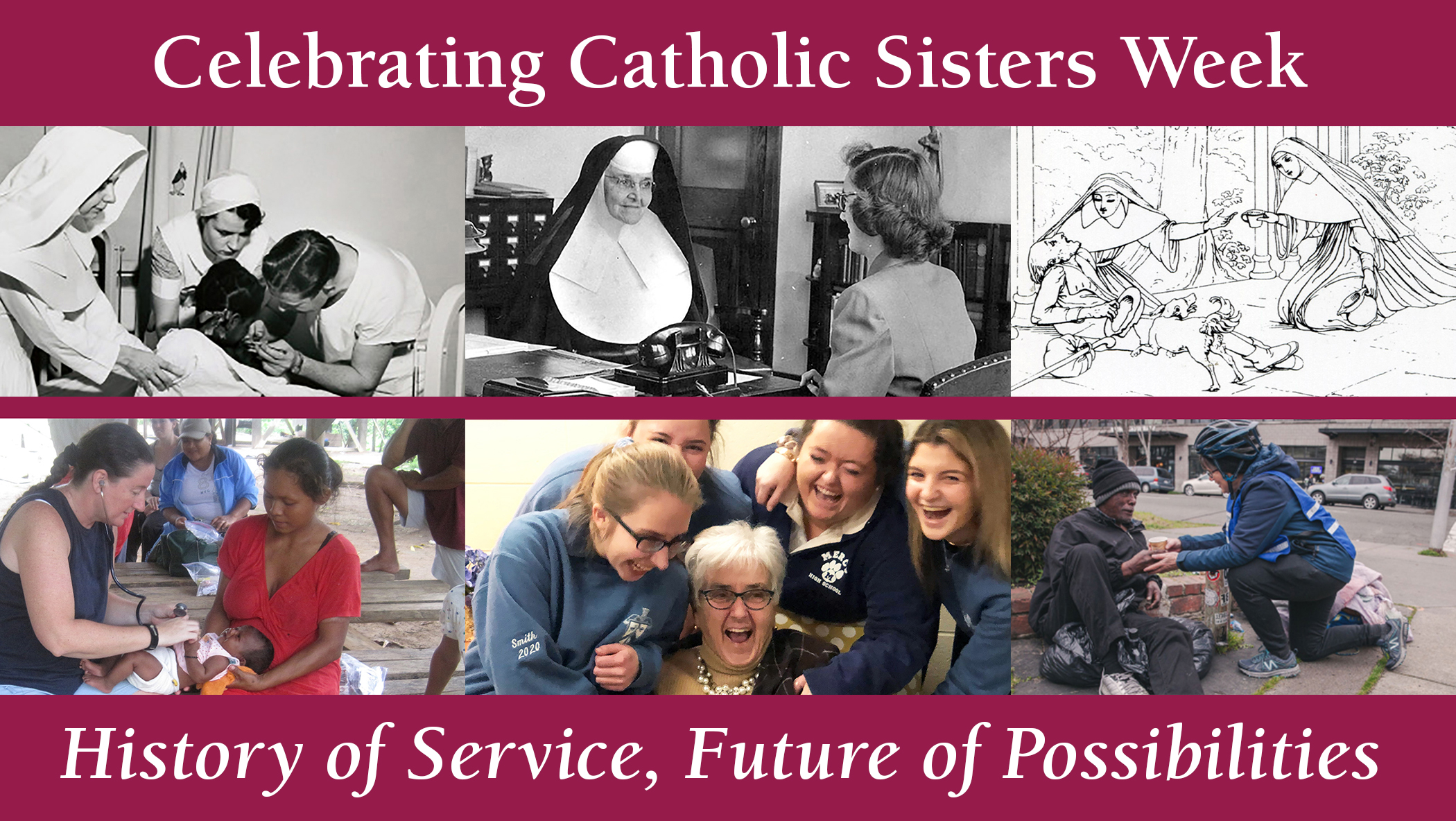 We invite you to journey through three distinct ministries of Mercy: ministering to the sick, leading in education and responding to unmet needs.
---
Ministering to the Sick
"Separated by continents and more than a century, Sisters Mary Baptist Russell and Karen Schneider are connected by a thread of Mercy and a tradition of healthcare that represents the very best of what a Sister of Mercy can and should be."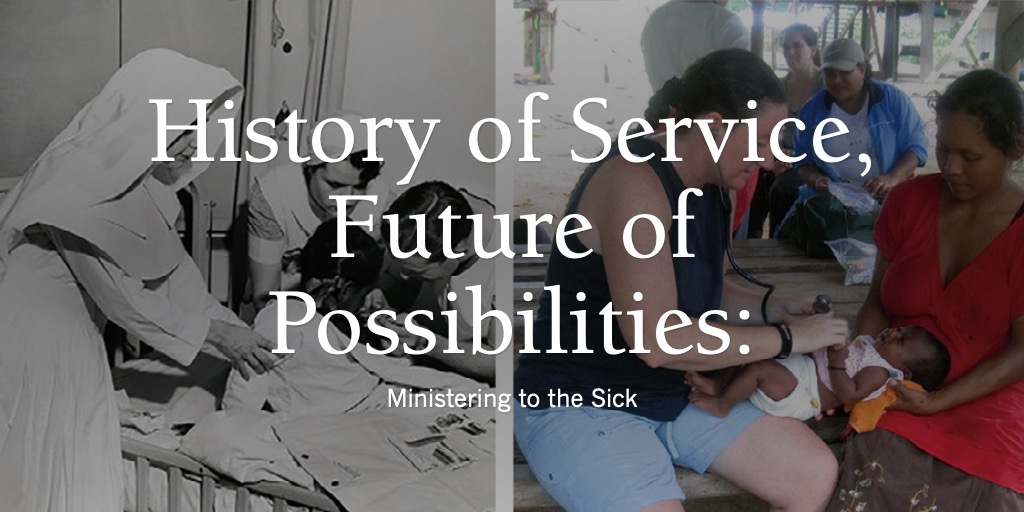 ---
Leading in Education
"Both women have used their intellect, will and charm to make Mercy education a transforming force in the lives of countless young women and men. Each in her own way has furthered the mission of Sisters of Mercy founder Catherine McAuley, whose ministry with impoverished people in 19th century Dublin, Ireland, convinced her that education is key to human dignity and wholeness."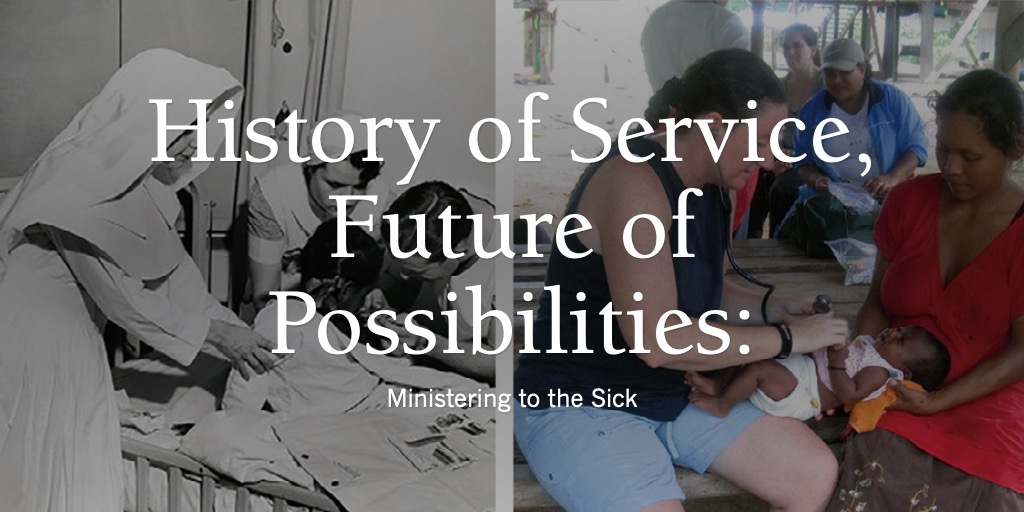 ---
Responding to Unmet Needs
"When Sisters of Mercy profess their vows, they profess a fourth vow unique to them: the vow of service to those in need. That service may take them across Western Europe, to a deplorable hospital in Turkey to nurse dying soldiers. Or to the border of Paraguay and Argentina, a hotbed of human trafficking, to care for victims of violence and to challenge the dangerous machismo culture. Or to the streets of Sacramento, California, to accompany people experiencing homelessness. Wherever, whenever Mercy calls, Sisters of Mercy willingly and lovingly respond."