By Georgie Rooney, Mercy Volunteer Corps, Savannah, Georgia
When I first became a vegetarian, my reasoning was that I wanted to add a fun challenge to my diet. After about two months, I realized I wanted to stick with it long-term and decided to do some research to find a better reason than simply "as a challenge." I found that being a vegetarian has a tremendous impact on the earth and can contribute to living a simple lifestyle, something Mercy volunteers commit to doing throughout our year of service.
Once I learned about the Sisters of Mercy's Critical Concerns, I became increasingly proud of being a vegetarian. Though my MVC community members were meat-eaters, I encouraged them to share vegetarian meals with me on a weekly basis as well as to watch documentaries about the impact that cutting meat out of your diet has on the environment. In addition to the health and environmental aspects of this diet, we discovered how much more affordable it was than eating meat while we lived on our stipend.
For me, being vegetarian became a way to be in greater solidarity with those I was serving. I have also found that through vegetarianism, I can be proud of my impact on the beautiful planet on which we live. I find joy in the simplicity of not eating animal products and understanding how my food is made, from the time it is harvested to the time I eat it, without having to feel guilty about animal cruelty. As much as I love being a vegetarian and find it to be more affordable than the alternative, I recognize that it is a privilege to choose this diet, and I am so grateful for that.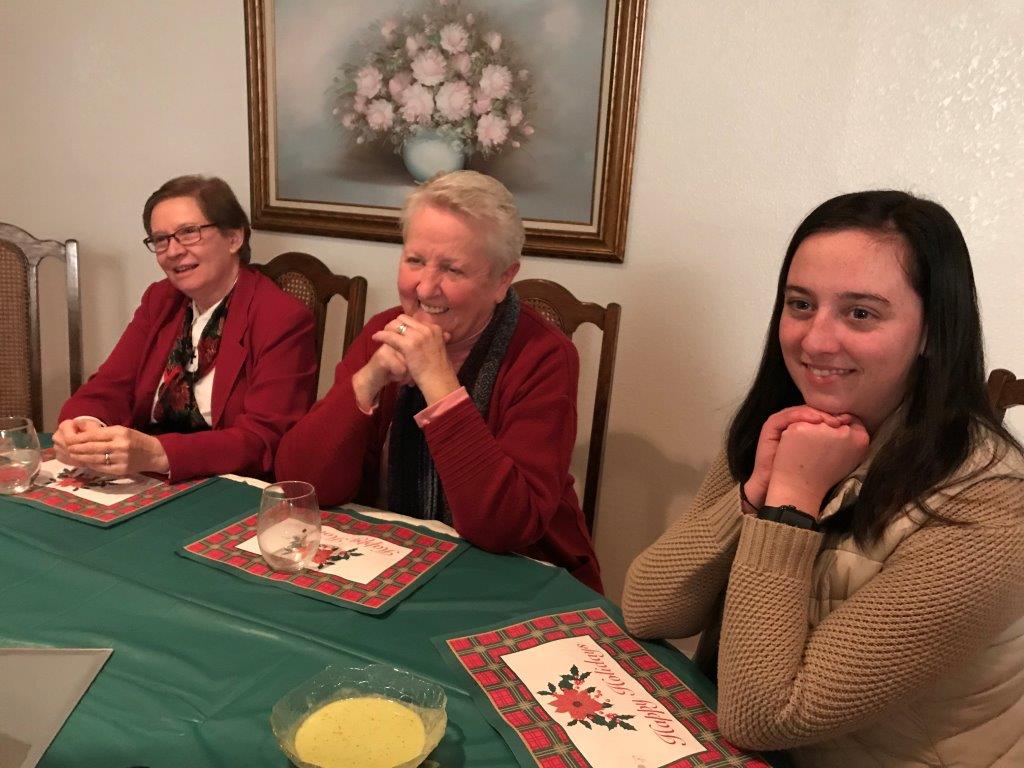 Last year, in my first year with Mercy Volunteer Corps, I served at a site called Loaves & Fishes that welcomes homeless men and women into Sacramento's Friendship Park, where, where they receive breakfast and lunch, among other things. Often, the breakfast is mostly or completely vegetarian while meat is always the main option at lunch. I find this to be a powerful reminder that I have the resources to choose to be a vegetarian. Not eating meat can save you a lot of money, but so many soup kitchens, day centers and other meal providers serve meat because it is a more cost-effective way of getting a good source of protein to those being served. In my reflections as a volunteer, I began to realize that environmental responsibility is not something all people can easily participate in, due to their circumstances. And so, as part of my care for the poor, I feel the necessity to contribute more in some aspects, like being a vegetarian.
At a time when there is so much evident pollution in the ocean, land and sky, making a sustainable change in your daily life can seem so miniscule in the grand scheme of things, but that is not the case! Did you know that by reducing your intake of meat by one pound, you save between 1,800 and 2,500 gallons of water? While deciding to be vegetarian can be a daunting decision (one that is worth it and I which I recommend), participating in meatless Mondays has been a fun way for my Mercy Volunteer Corps community to commit to making an environmental impact through our diet.
---