stories
Civil War Sisters Healing the Wounds of the Nation
By Grant Gerlich, archivist, Mercy Heritage Center
The Sisters of Mercy have a tradition of healing dating back to Catherine McAuley, who founded the order in 1831 in Dublin. Catherine gained knowledge of medical practices while caring for the Callahans, an elderly couple with whom Catherine lived. She also looked after her many nieces and nephews. Catherine's experience in medical care was the basis for one of the notable ministries of Mercy: caring for and visiting the sick.
In 1843 the Sisters of Mercy first arrived in the United States, settling in Pittsburgh, Pennsylvania. Within four years they opened the first Mercy Hospital in the world. They soon established more communities across the county, operating hospitals and opening nursing schools as well.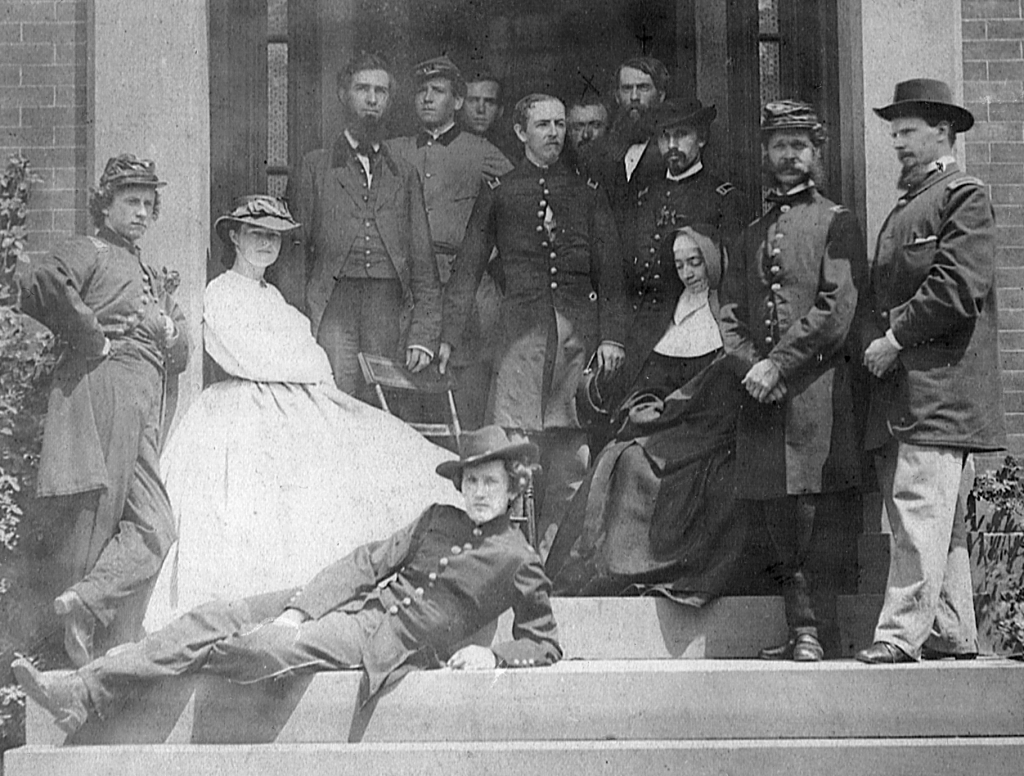 Sister Mary Collette O'Connor stands on the front steps of Douglas Hospital (Washington, DC) with military and staff.
When the Civil War broke out both sides were woefully unprepared for the flood of wounded and dying from the battlefields. Overwhelmed, medical personnel made makeshift hospitals in homes and tents. Many of the wounded lay outside in the elements waiting for medical care. These unsanitary conditions took their toll; infection and disease claimed the lives of many of the injured and infirmed.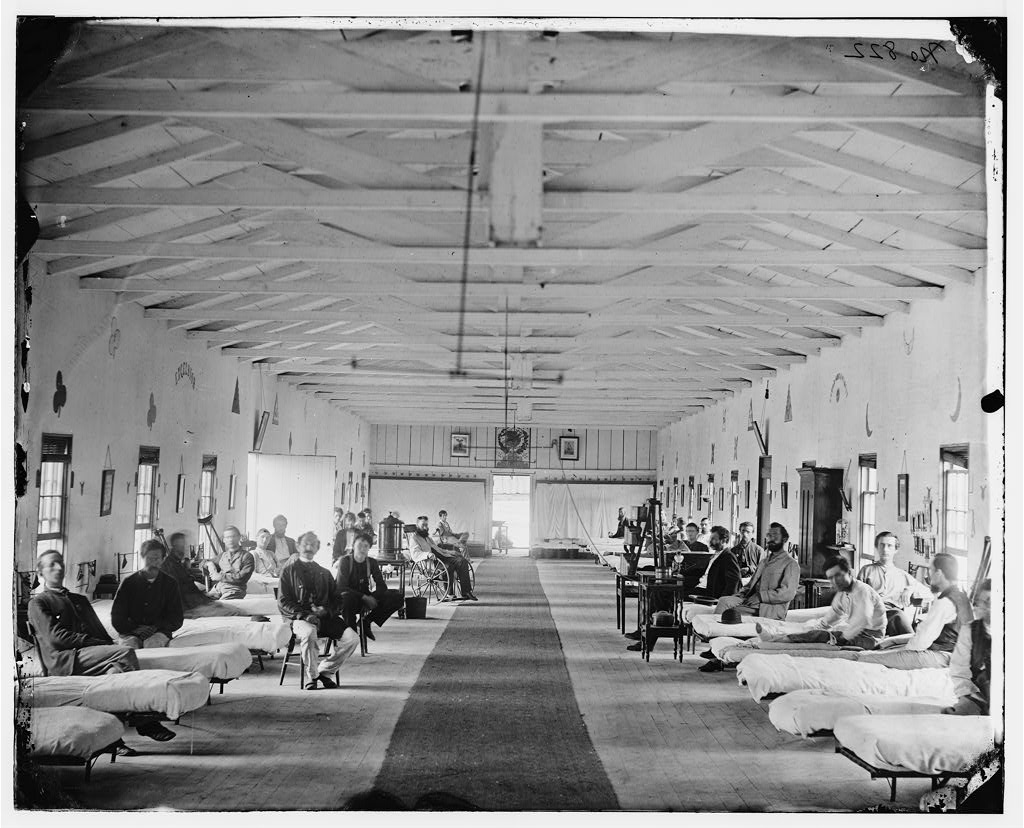 Patients in Ward K of the Armory Hospital in Washington, DC. This proper hospital brought major improvements in caring for the wounded.
In addition to poor sanitary conditions there was a serious shortage in trained medical staff. Nursing was not a popular vocation for women at that time. The only trained nurses were women religious. Of the 640 Catholic sisters that served during the Civil War, 100 were Sisters of Mercy. As the only organized, experienced, and available nurses in the country, the sisters felt the urge to help.
The sisters' actions included nursing the wounded, organizing housekeeping, cooking, distributing food, and providing laundry services. Often they risked death by tending to patients with contagious diseases. They cared for Union and Confederate soldiers alike: officers and enlisted men, rich and poor, no matter their religion or heritage. Motivated by love of God, the Sisters of Mercy compassionately cared for the sick and prepared the dying for eternity.
Initially, the sisters faced anti-Catholic and anti-immigrant prejudice, along with ignorance about their religious life. The sisters' response was to go quietly about their duties with kindness and devotion. For the sister's efforts, recovered soldiers left the hospital with gratitude and respect.