stories
Flashback: Mercy at the Selma March for Freedom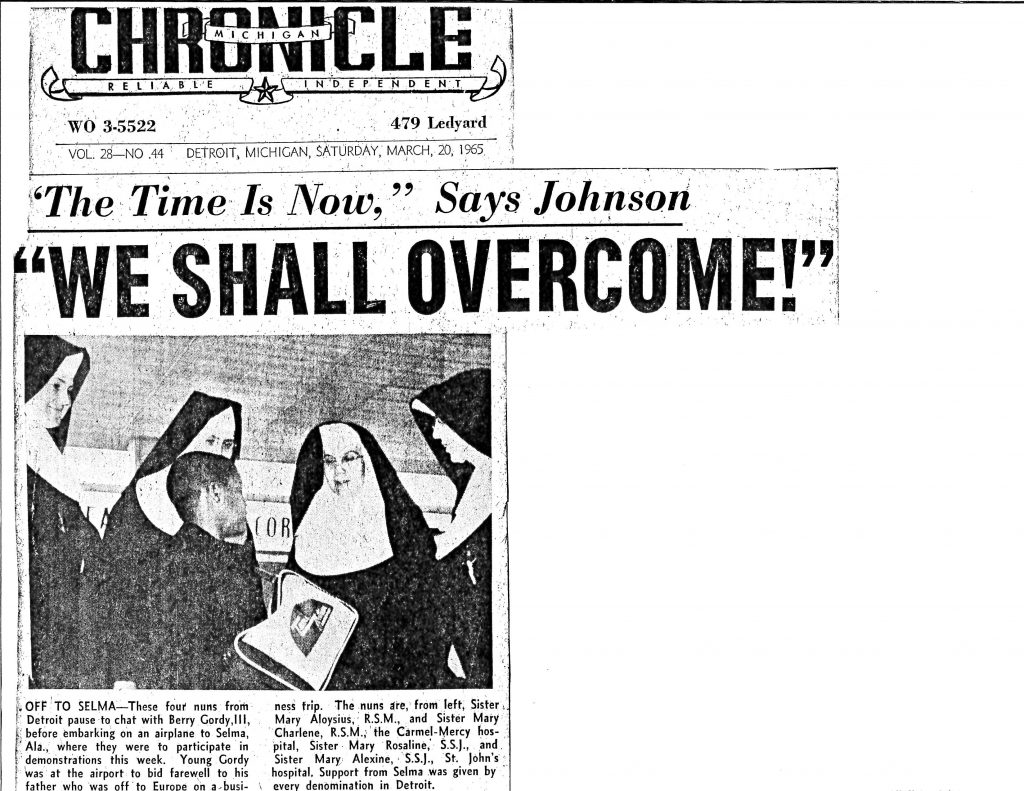 Sister Mary Charlene Curl was a Sister of Mercy for 71 years when she passed in 2011. Her life was marked by devotion to those who were sick and economically poor, serving in Mercy hospitals the state of Michigan.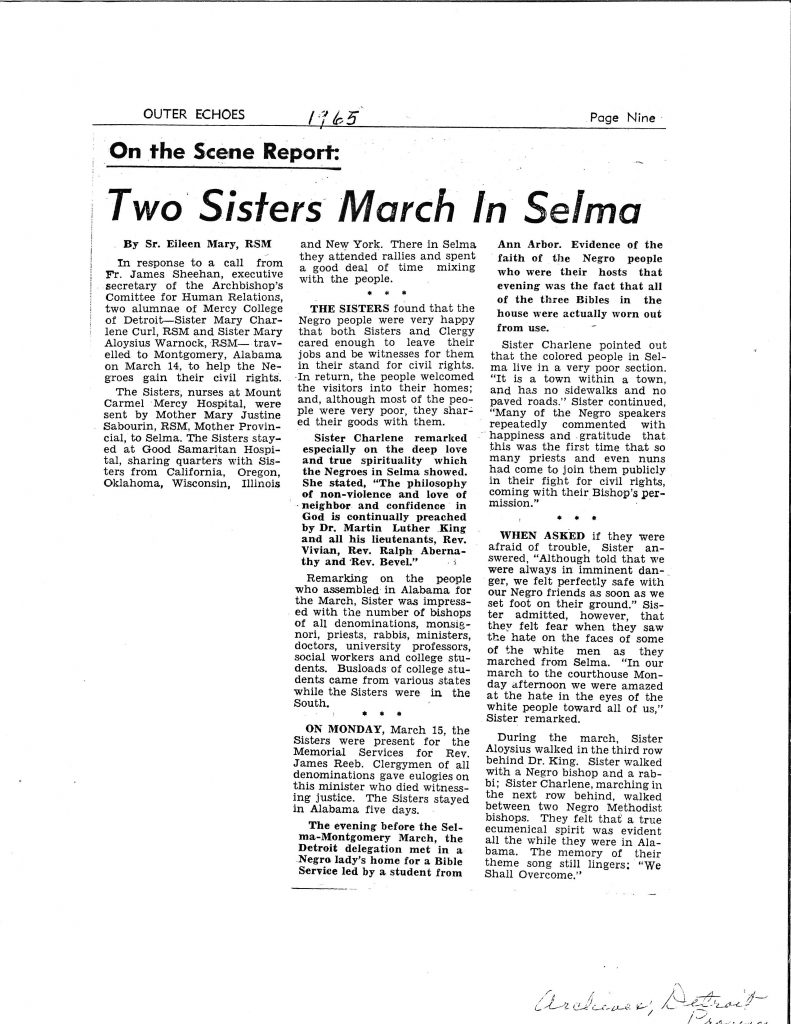 Highlighting Sister Mary Charlene's life was her participation in the 1965 March for Freedom in Selma, Montgomery. She, along with Sister Mary Aloysius Warnock, joined members of other religious communities, priests, rabbis and ministers from across the United States in nonviolent action for civil rights with the Reverend Dr. Martin Luther King, Jr. and others. In later years, Sister Mary Charlene had the opportunity to again see and speak with Dr. King when he visited Battle Creek, Michigan.
The team at Mercy Heritage Center shared the following news clippings that Sister Mary Charlene saved in a scrapbook.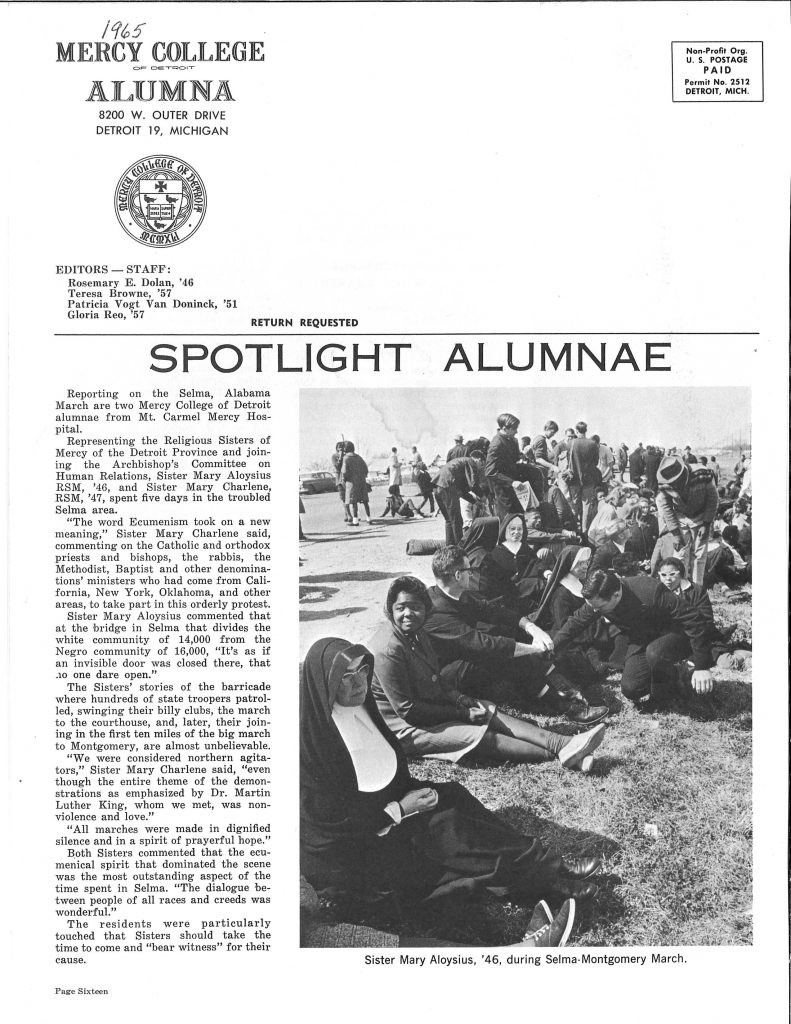 March 20, 1965, article from the Chronicle (a newspaper in Detroit, Michigan) showing four religious sisters—including Sisters of Mercy Mary Charlene Curl and Mary Aloysius Warnock—preparing to embark to Selma, Alabama, for civil rights demonstrations.
This article from Outer Echoes (a newspaper of Mercy College of Detroit) includes quotes from Sister Mary Charlene about her experience marching.
Sister Mary Aloysius (seated at left in photo) and Sister Mary Charlene were highlighted in an alumni newsletter from Mercy College in Detroit about their participation in the march.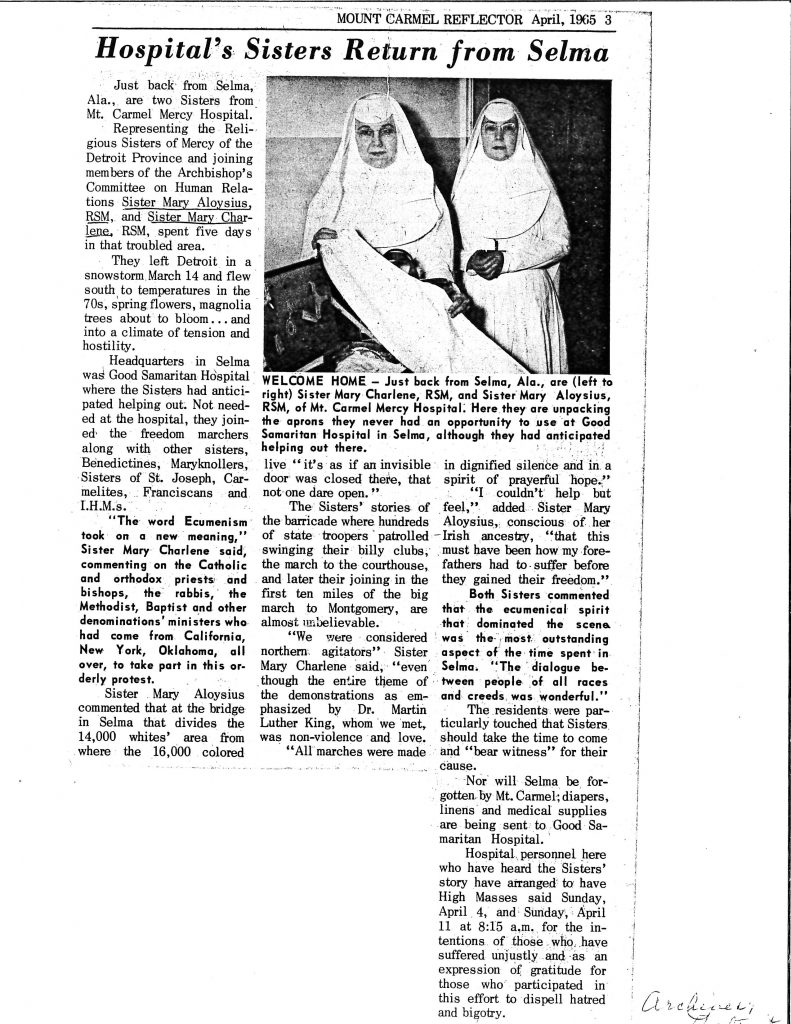 "It's as if an invisible door was closed there, that not one dare open," Sister Mary Aloysius said of the bridge in Selma dividing the racially segregated areas in this article from the Mount Carmel Reflector.
Special thanks to Mercy Heritage Center and West Midwest Community archives team for their help with this post.