stories
Former ballplayer chose to 'catch' Mercy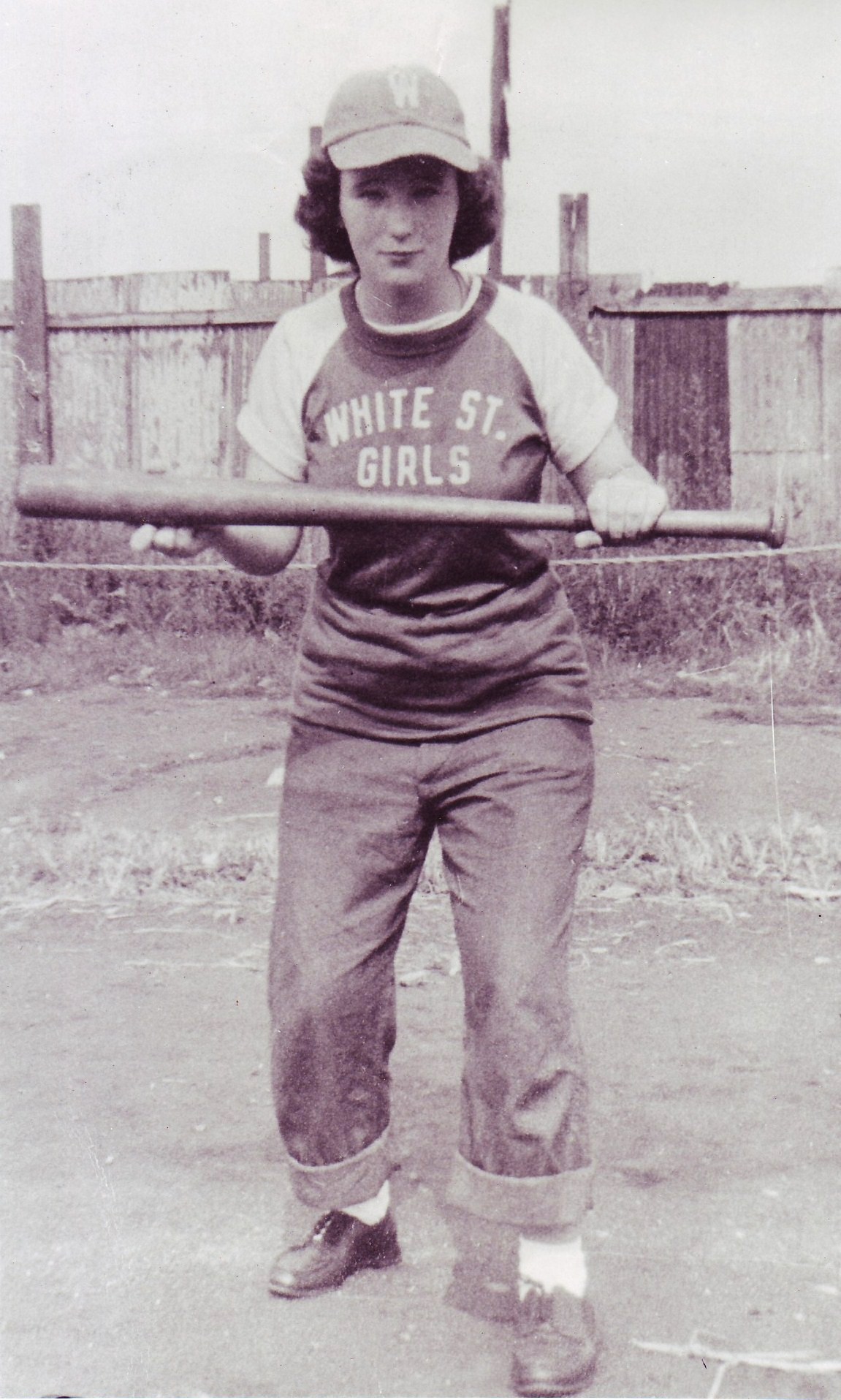 By Gary Loncki
She was the youngest of eight growing up in McKeesport, PA. Brother Bill invited her to play baseball with the neighborhood kids, and she was hooked. Even her last name – Diamond – rang with the all-American sport. Now 80, Sister Mary Bride Diamond recalls her ball-playing years.
The skills, developed on sandlots and in high school, were honed when an eight-team girls' softball league started in McKeesport. Mary Bride, a natural catcher, was selected by a scouting coach to play in the Pittsburgh area.
"I could play outfield, infield – everything but pitch," she confessed. She recalled when a "big-game" batter hit a winning line drive to her shortstop position, and she made a diving catch to everyone's raves.
"I had a lot of key hits, too," she admitted, including a game-winning home run.
She stood her catcher's ground as runners barreled to the plate. "They never got past me. I blocked the plate well," she said.
During World War II, Philip Wrigley, owner of the Chicago Cubs, formed the All-American Girls Professional Baseball League. He thought an all-girls' baseball league would be an attraction. In the late 1940s, the Chicago Colleens and Springfield Sallies visited New Castle, Pa., for local tryouts.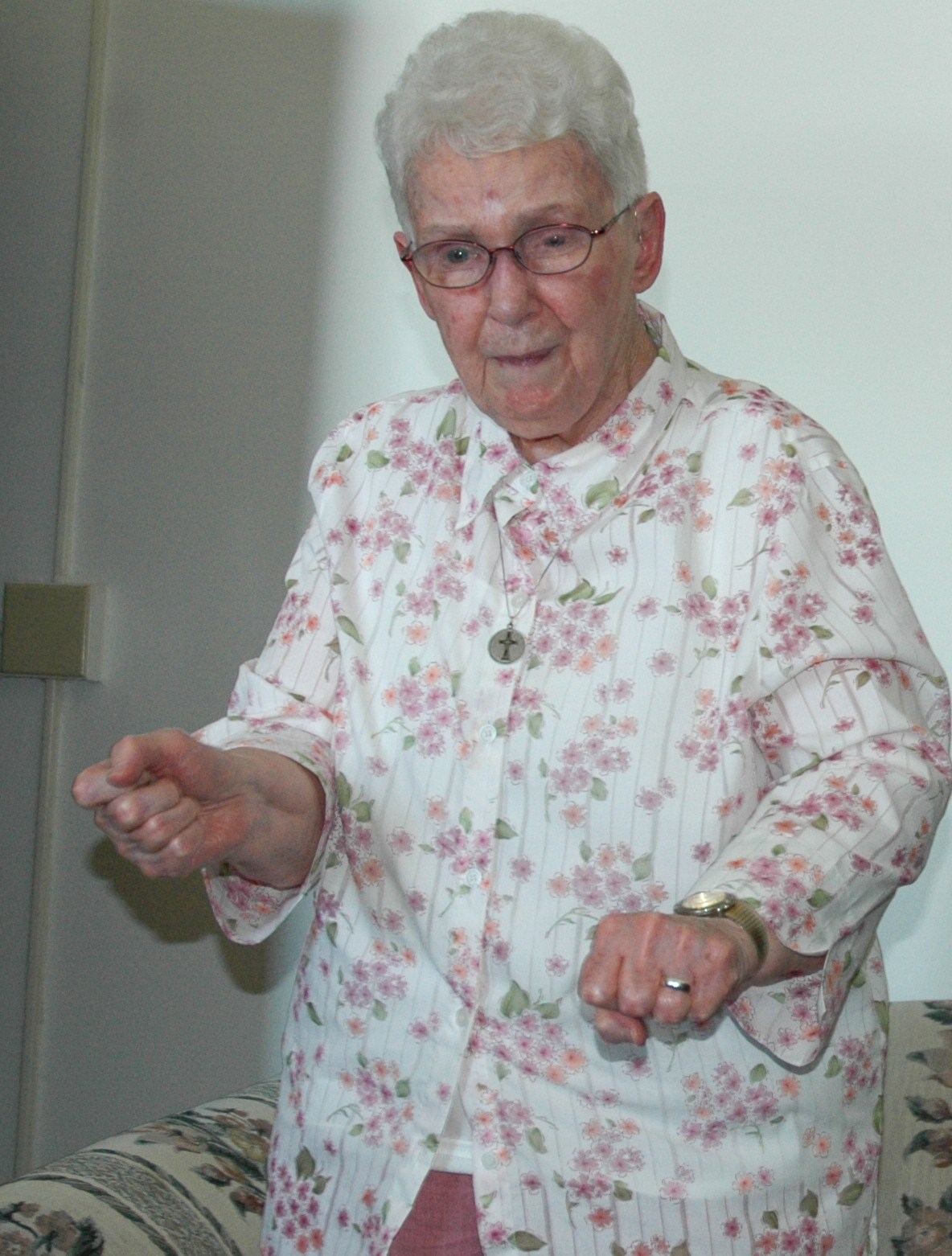 Out of 125 girls vying for a nod, only three made it. Mary Bride was one.
Injuries – being spiked, hit in the facemask, and once hit by a bat – were part of the game.
"I was excited to say the least," she said. The professional teams would travel to major cities, stay in great hotels, be chaperoned and, of course, play ball. Still in high school, she asked brother Jack for permission, as their parents were deceased. Jack answered, "No." She had to graduate.
"Of course, I was disappointed," Mary Bride said.
After graduation, she worked at G.C. Murphy's home office in the silk-screening department. But a Sister of Mercy, Sister Kathleen Heavill, who taught her at St. Peter High School, changed her life.
"She thought I had good character, could stand on my own two feet and made good decisions," Mary Bride said – all prerequisites for a religious vocation – "but I didn't think so."
One day, Kathleen made an unsuspecting appointment for Mary Bride with Mother Superior Margaret Mary Corbett, adding that the audience must be kept. Mary Bride showed up and on Feb. 22, 1953, entered.
She has enjoyed teaching and being program director at Mercy Hall Infirmary. She credited sports with helping her develop discipline, sportsmanship and getting along with others.
Although she gave up a baseball career, her interest in sports never waned. While in the stands cheering for the Pirates, she shouted encouragement to first baseman Willie Stargell. He caught a foul ball and presented it to Mary Bride with his thanks. The cherished memento was given to an eighth-grader at St. Paul Cathedral School after promising it to him if he behaved. He did, and her word stuck.
Her only unfulfilled wish was tossing out a first pitch from the mound at the start of a Pirates' home game. She now uses a walker and can't attend games. But in between prayer, working in the mailroom, making sandwiches for the homeless and bringing laughter to those in Mercy Hall, she still follows sports.
As much as she loved baseball, becoming a Sister of Mercy "was the best thing I ever did in my life. I am as happy as I can be," she beamed.