stories
Four Nuns in One Family: Reflections on a Mercy-Filled Life
By Catherine Walsh, Northeast Community Communications Specialist
Sister Katherine "Kay" Graber, 82, is the youngest and only surviving sibling of 15 children, in a family that included four Sisters of Mercy.
That's right. One family. Fifteen kids. Four nuns.
"I like to say that I was born into the Sisters of Mercy," says Sister Kay with a chuckle. "I grew up visiting my sisters in the convent."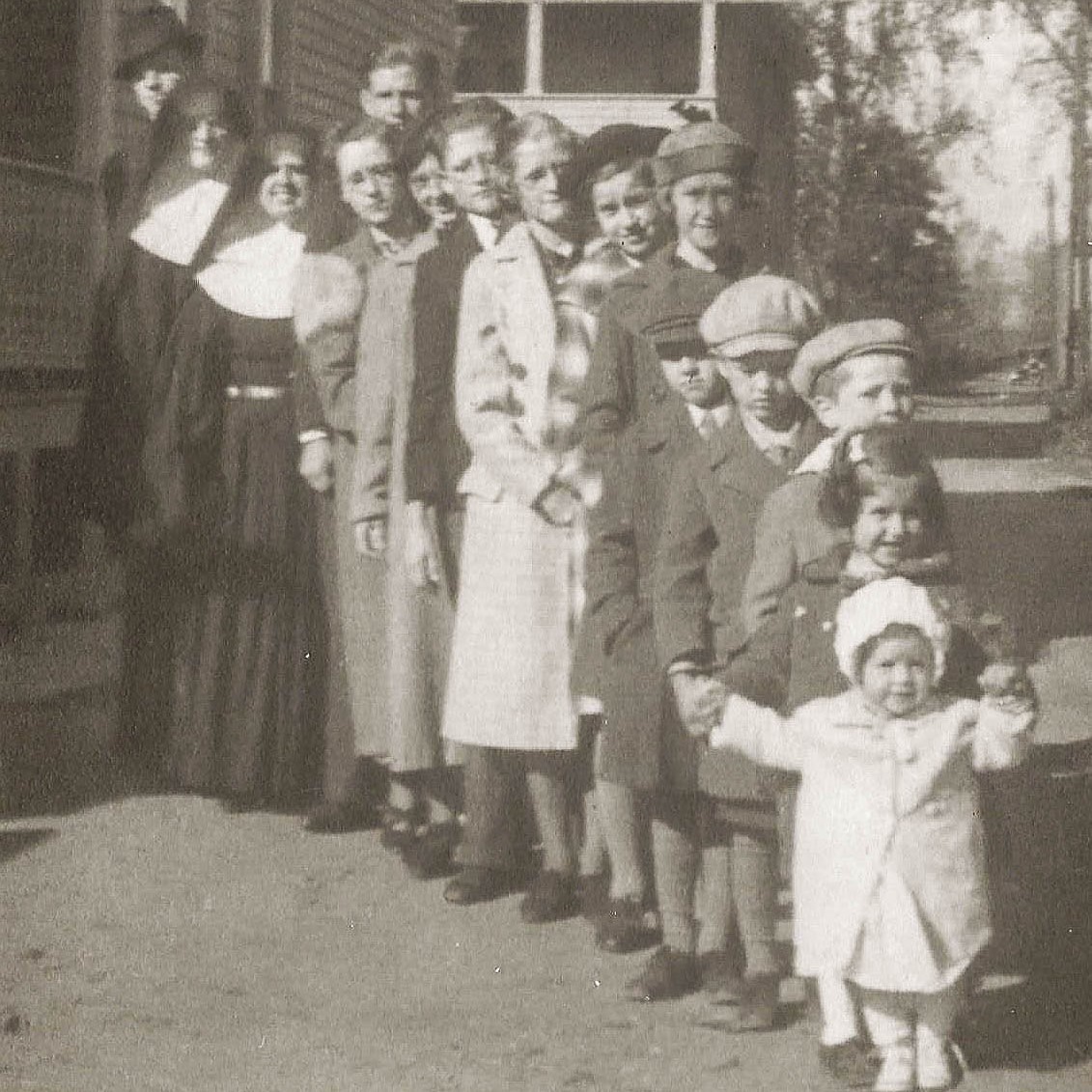 Home for Sister Kay was, and still is, Albany, New York, where she is well known from having served as president of the Albany community of the Sisters of Mercy and as a leader of St. Peter's Hospital for over 50 years. Her family moved to the area in the 1920s from Brooklyn, after finding the city a tough place to raise kids. Her father, a voracious reader and artist, worked as a printer and her mother ran the family household with humor and the organizational skills of a general. "She had to be organized with 15 kids!" Sister Kay says.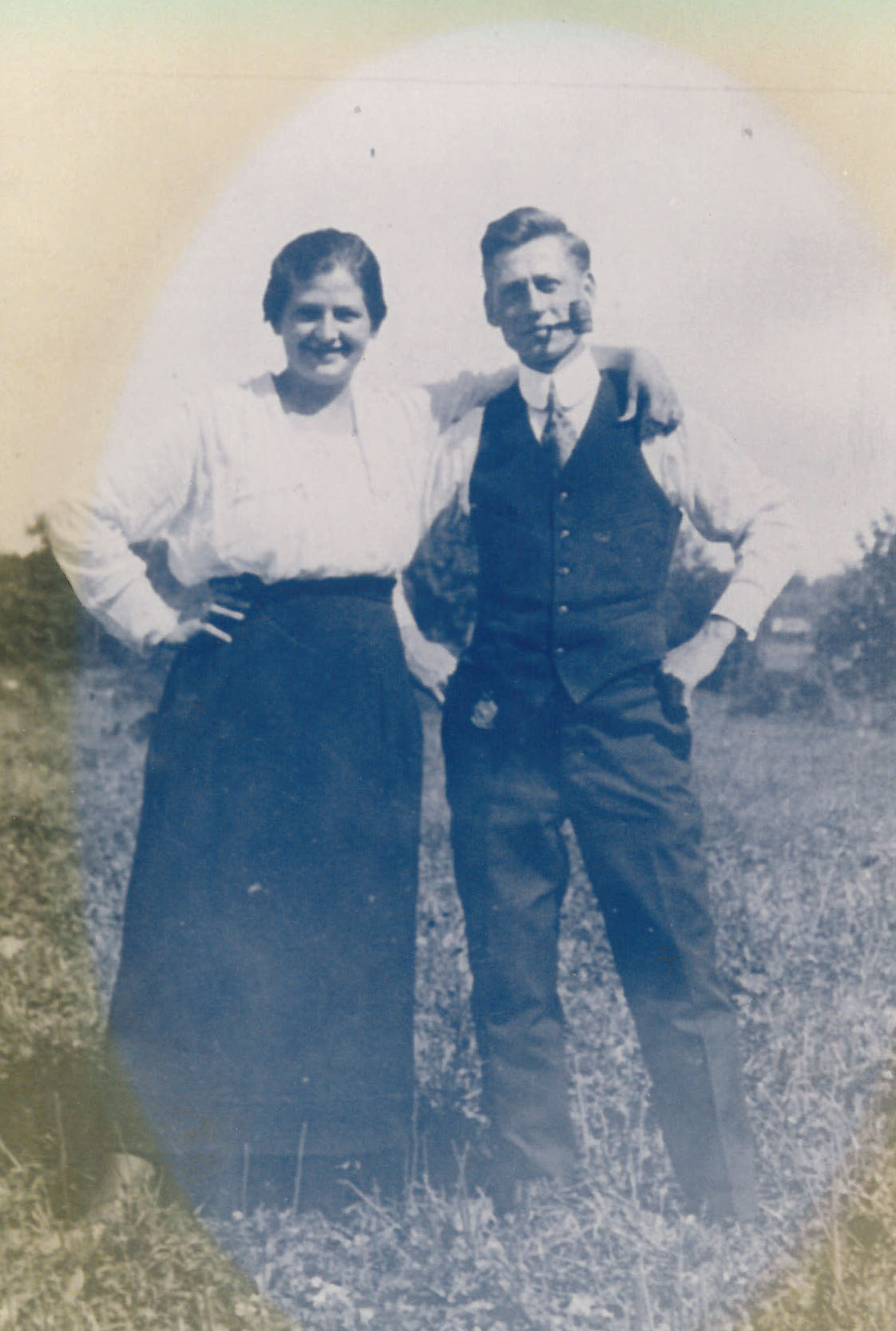 The Sisters of Mercy that educated the Graber kids were, and still are, one of Albany's predominant order of nuns. They founded or staffed numerous schools in a far-flung diocese that ranged from suburbs to the Adirondacks and attracted vocations among the girls they taught.
That the two eldest of the nine Graber girls—Anne and Martha—joined the Sisters of Mercy after high school, taking the religious names of Sister Anita and Sister Mary Ann, wasn't a surprise to her family, says Sister Kay. "My parents emphasized the Mercy values of service and looking out for one's neighbors. They would tell us that we were rich in the blessings and gifts that really mattered—faith and family."
Sisters Anita and Mary Ann were 23 and 21 respectively when Kay was born and were notified of her arrival by postcard. "They were more like aunts than sisters to me," Sister Kay recalls.
But her relationship was different with 11-year-old Agnes, who would later become Sister Mercedes. Agnes was the older sibling assigned by their mother to help care for Kay as an infant.
Loved by a 'fairy godmother' turned nun
Agnes wanted to be Kay's godmother but hadn't yet made her confirmation. "She told my mother, 'Well, I will be her fairy godmother!'" says Sister Kay.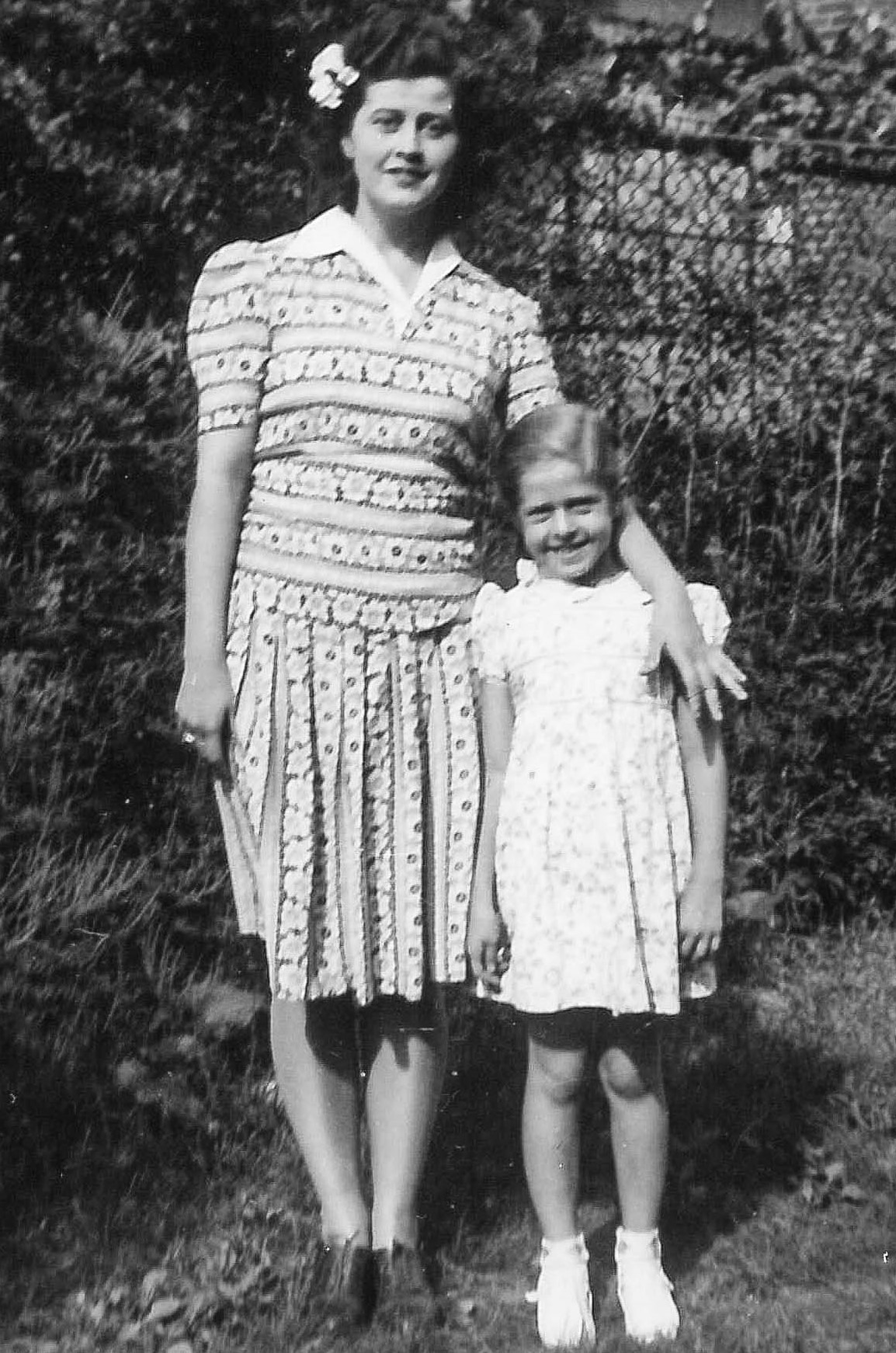 Agnes took little Kay everywhere she went. She braided the child's hair and oversaw her clothes. Notes Sister Kay, "My mother would say to her, 'Agnes, now that's the fourth outfit you have had on Kay today.' And my sister would say, 'That's all right. I'm taking care of her laundry.'" Once Agnes over-starched Kay's toddler dress and matching pantalettes. "I was squirming as I walked until Mom discovered what was wrong," says Sister Kay laughing.
When Kay was in the second grade and had just made her First Communion, Agnes entered the convent. "I was heartbroken," recalls Sister Kay. "I cried and cried and cried. And my mother said, 'Now listen, Agnes will not stop loving you and if you care so much, you sit down and write her a little note.'"
Young Kay started writing to Sister Mercedes (as she learned to call Agnes) and looking forward to monthly "visiting Sunday" reunions. (This was an era when sisters couldn't leave the convent to visit their families.) Eventually, the girl traveled alone to visit Sister Mercedes—trips that could involve several hours on multiple buses.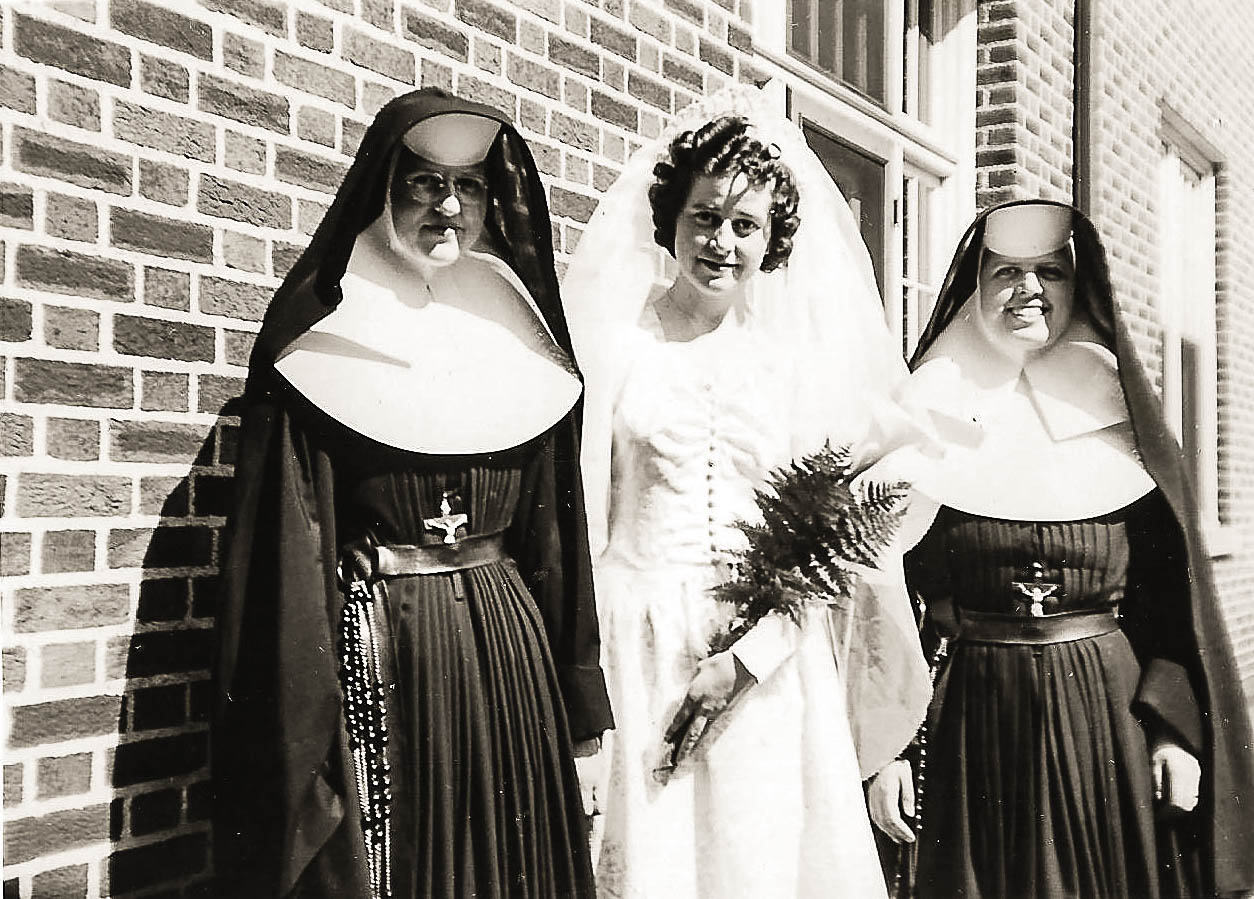 When Kay was a high school junior, Sister Mercedes became a teacher at her school. But Kay avoided her big sister—and Sister Mercedes' Latin classes—much to her sister's dismay. "I was at that teenage stage where I didn't want people to know that I was connected to the nuns," says Sister Kay, laughing. "But nothing made her prouder than when I got the award for excellence in Latin when I graduated."
Adds Sister Kay softly, "I could do no wrong in her eyes. It was wonderful to have her as my personal coach and cheerleader."
Called to be a Sister of Mercy?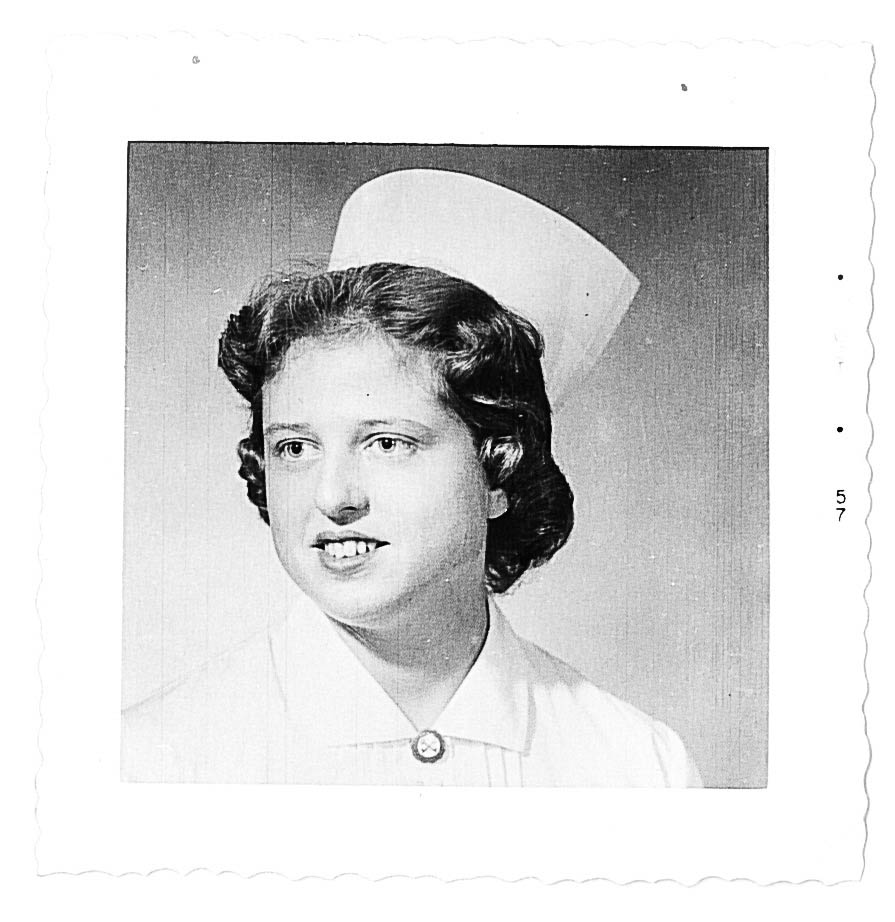 Although Kay had enjoyed visiting her Sister of Mercy siblings as a girl—and exploring their beautiful, sometimes mysterious convents—religious life was the farthest thing from her mind. Her plan: become a nurse, get married and have a lot of kids. But a nun at her high school and then one at her nursing school told her that she might have a calling to religious life.
Kay tried to brush off these suggestions, telling the nuns that she was someone "who likes to have a good time." They assured her, however, that happy women make the best nuns. So even though she'd had two marriage proposals and planned to spend a post-nursing school year in California, she entered the Sisters of Mercy.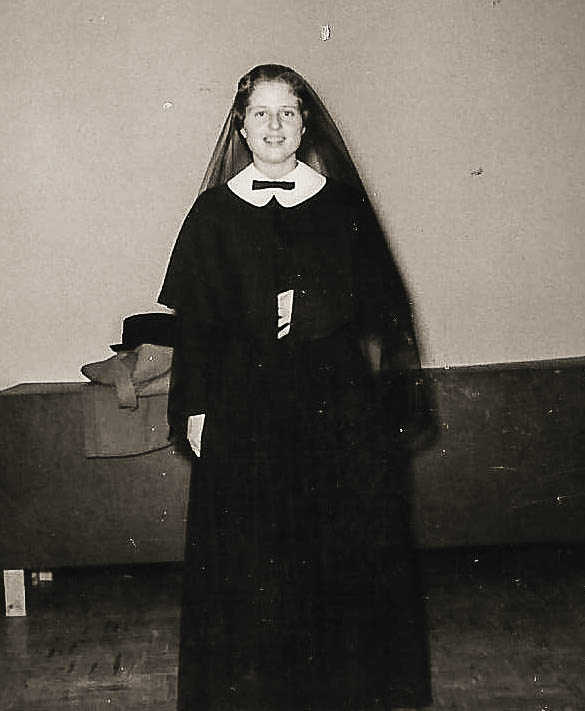 "I saw how happy my sisters were," she says. And she was moved by the Sisters of Mercy who ran St. Peter's Hospital in Albany. "The values they promoted, the compassion and care for others, were contagious. They captivated my heart."
Her mother and sibling Sisters of Mercy were "absolutely thrilled" with her decision. But her father initially resisted. "He felt that he had already given three daughters to the church and he didn't want his youngest child leaving him," recalls Sister Kay. But he soon came around.
Although her siblings Sisters Anita, Mary Ann and Mercedes were educators, Sister Kay embraced her nursing ministry. Like Catherine McAuley, founder of the Sisters of Mercy, Sister Kay found herself serving people of all backgrounds, and connecting those with resources with those in need. "In health care, I have always had and sought opportunities to work with the poor," says Sister Kay.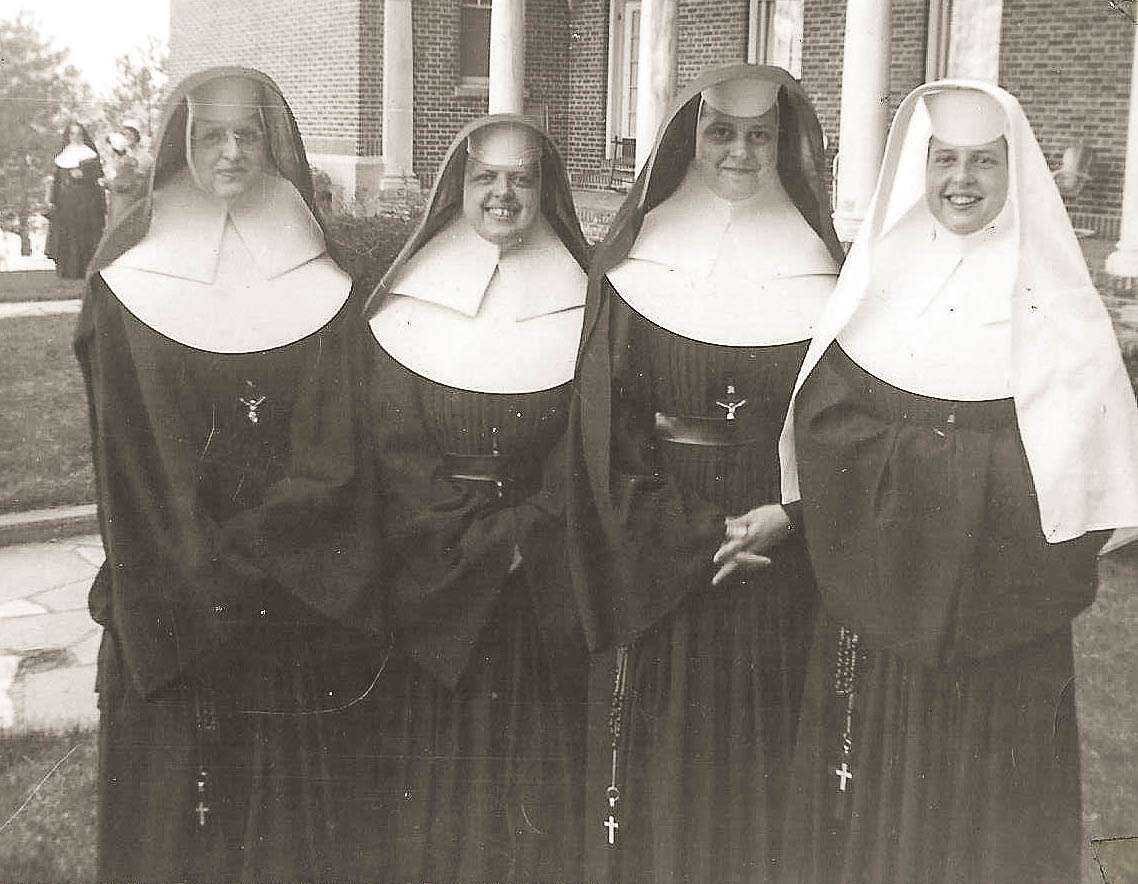 During a 56-year career at St. Peter's Hospital, where she served in such diverse roles as director of nursing, chief operating officer and major gifts officer, Sister Kay had a special bond with the hospital's nursing assistants and service workers. She developed training and educational programs that ensured an upward career path for these employees. She also ensured that compassionate care and services were available to all, in keeping with the Mercy mission. In 2017 the hospital renamed its Wall of Nursing Excellence as the Sister Katherine Graber, RSM, Wall of Distinction, and in 2018 the St. Peter's Hospital Foundation gave Sister Kay the Catherine McAuley Award, which is bestowed annually on individuals and organizations that have had a profound impact on the hospital's mission.
Religious life: A 'mystery and a gift'
Sister Kay was once visiting with two nephews, when one of them brought up her vocation.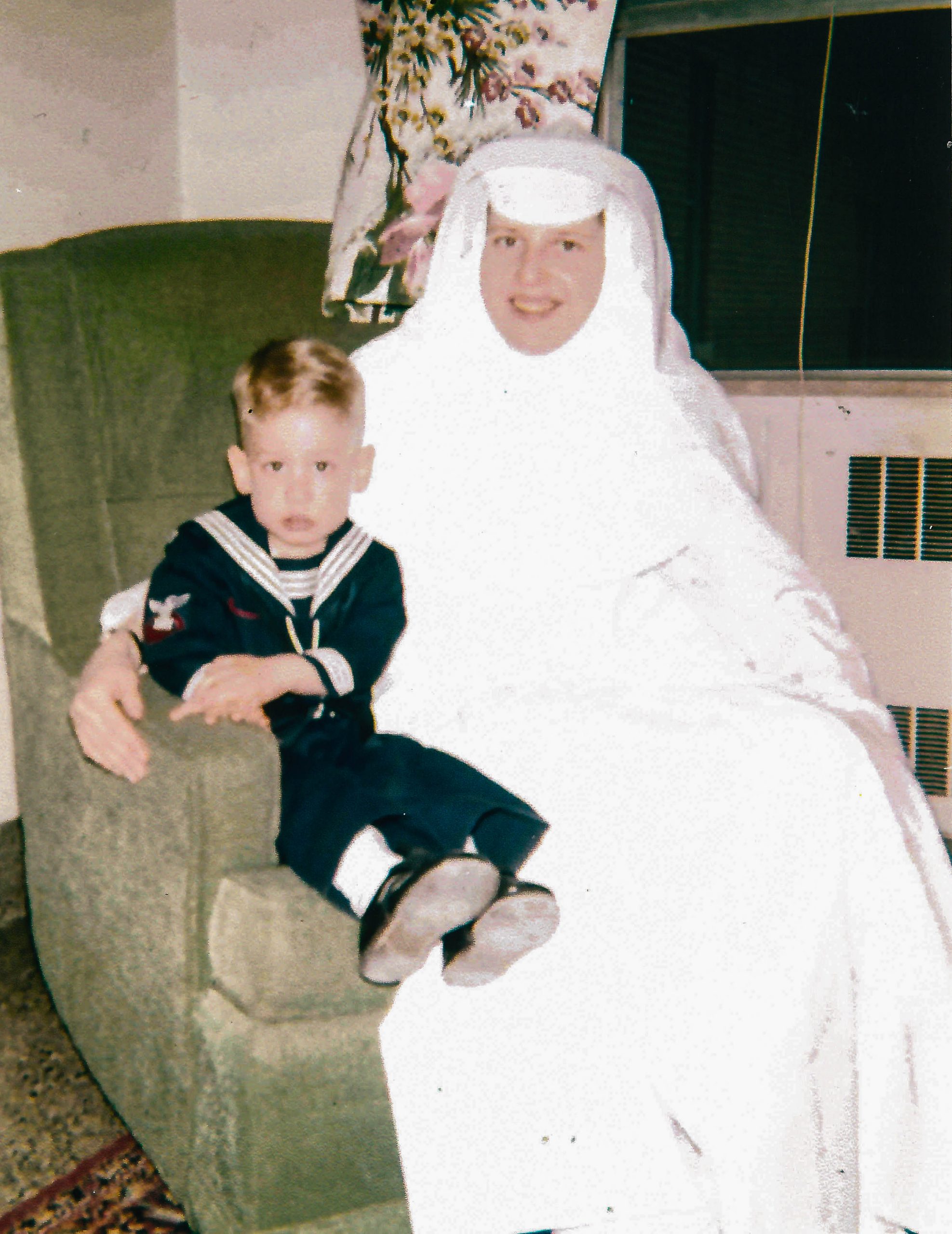 "He said to me, 'Aunt Kay, you are so with it and so much fun. How did you ever get in the convent?' And I said to him, 'The way I look at it is that life and a vocation are a mystery and a gift. How do you explain a gift or a mystery? Religious life has been for me a tremendous gift and a tremendous opportunity.'"
As the matriarch of 41 "amazing" nieces and nephews, 65 grand-nieces and -nephews, and a dozen great-grands, Sister Kay emphasizes the values that led three of her sisters and herself into the Sisters of Mercy—service to others, faith in God—but does so with her characteristic light touch.
To young women considering religious life today, Sister Kay says: "If you want a life that is absolutely rich with opportunity to be of service and to make a difference in the lives of others and the community, you may want to become a Sister of Mercy. If you're adventuresome, if you're generous-spirited, if you care about others, your opportunities as a sister are unlimited, as is the joy and fulfillment that you will find. You can truly make an impact on our world. And it's fun!"
Her sibling-Sisters of Mercy—Sisters Anita, Mary Ann and Mercedes—would surely agree.
---
Enjoy some additional Graber family photos, courtesy of Sister Kay Graber.
---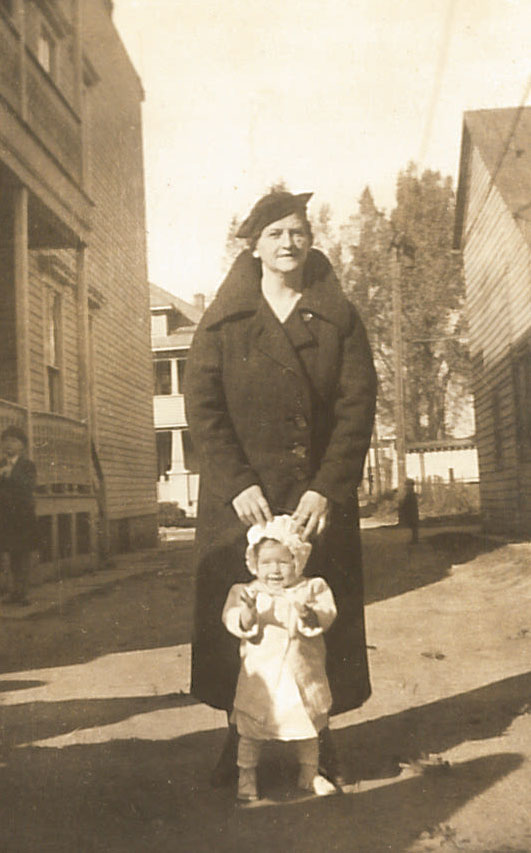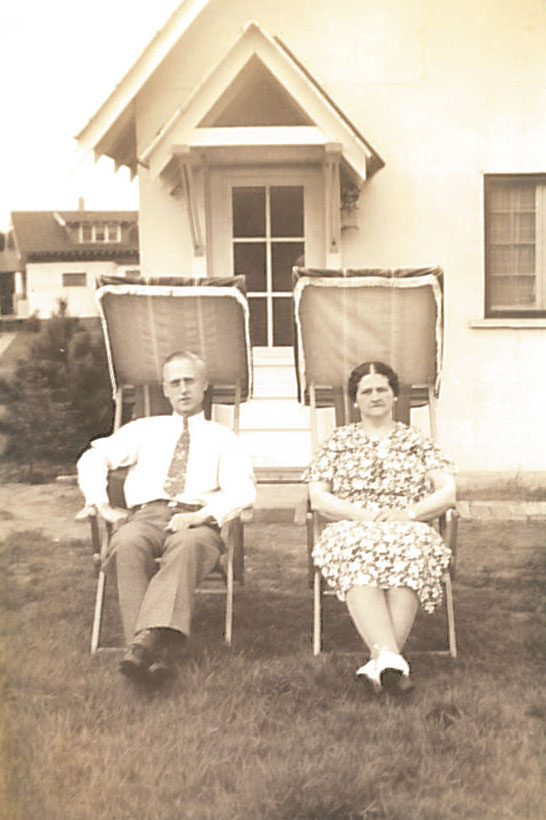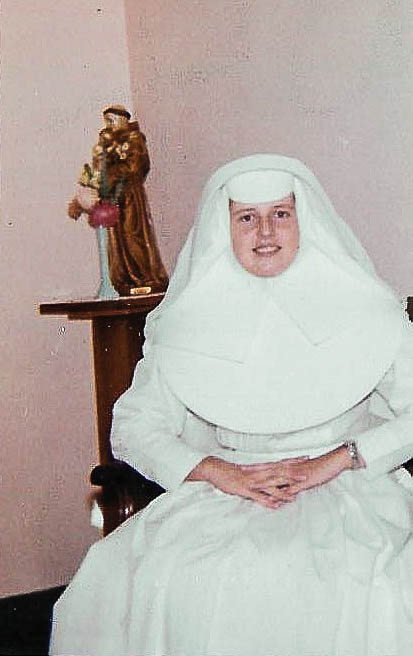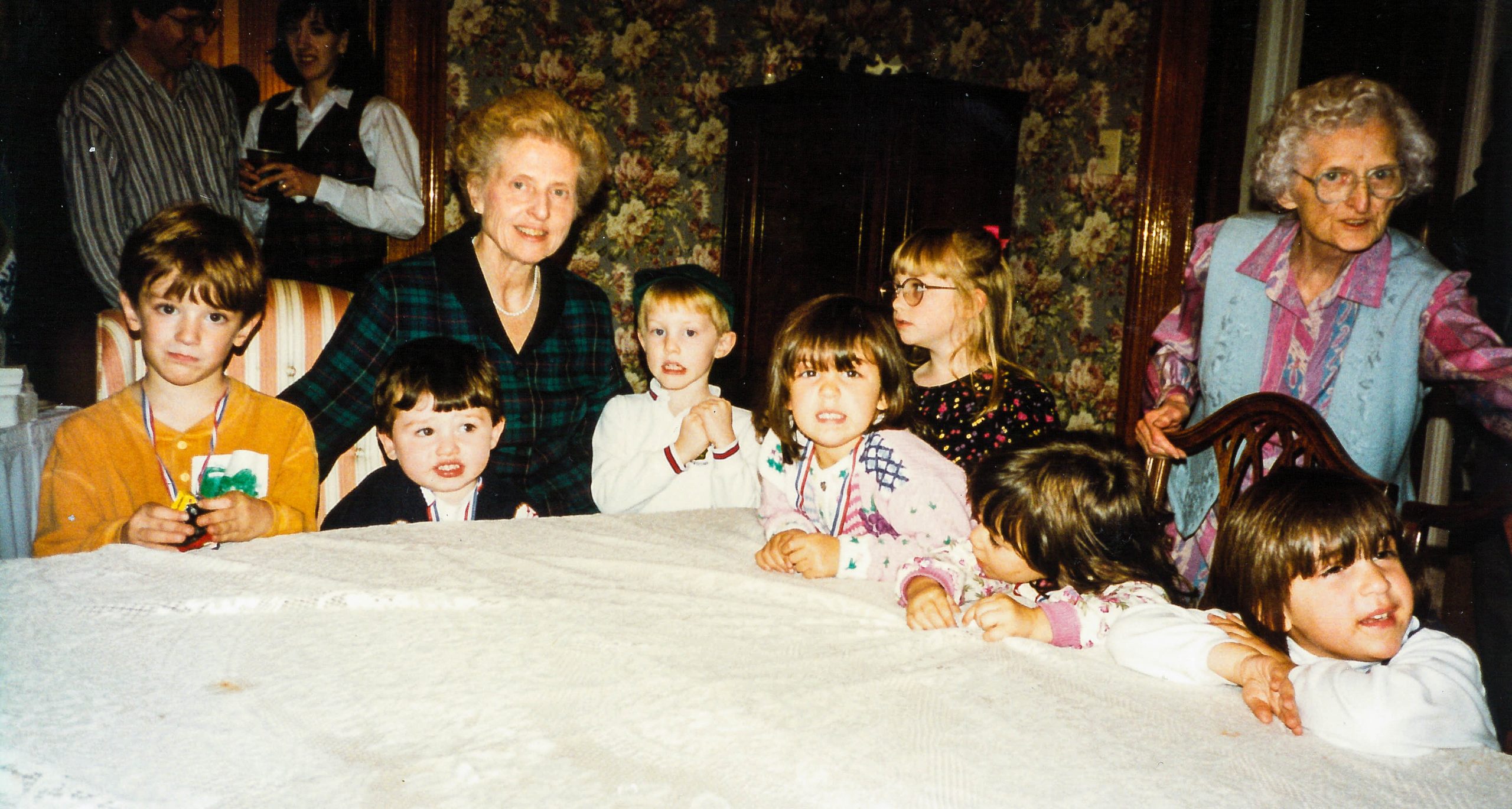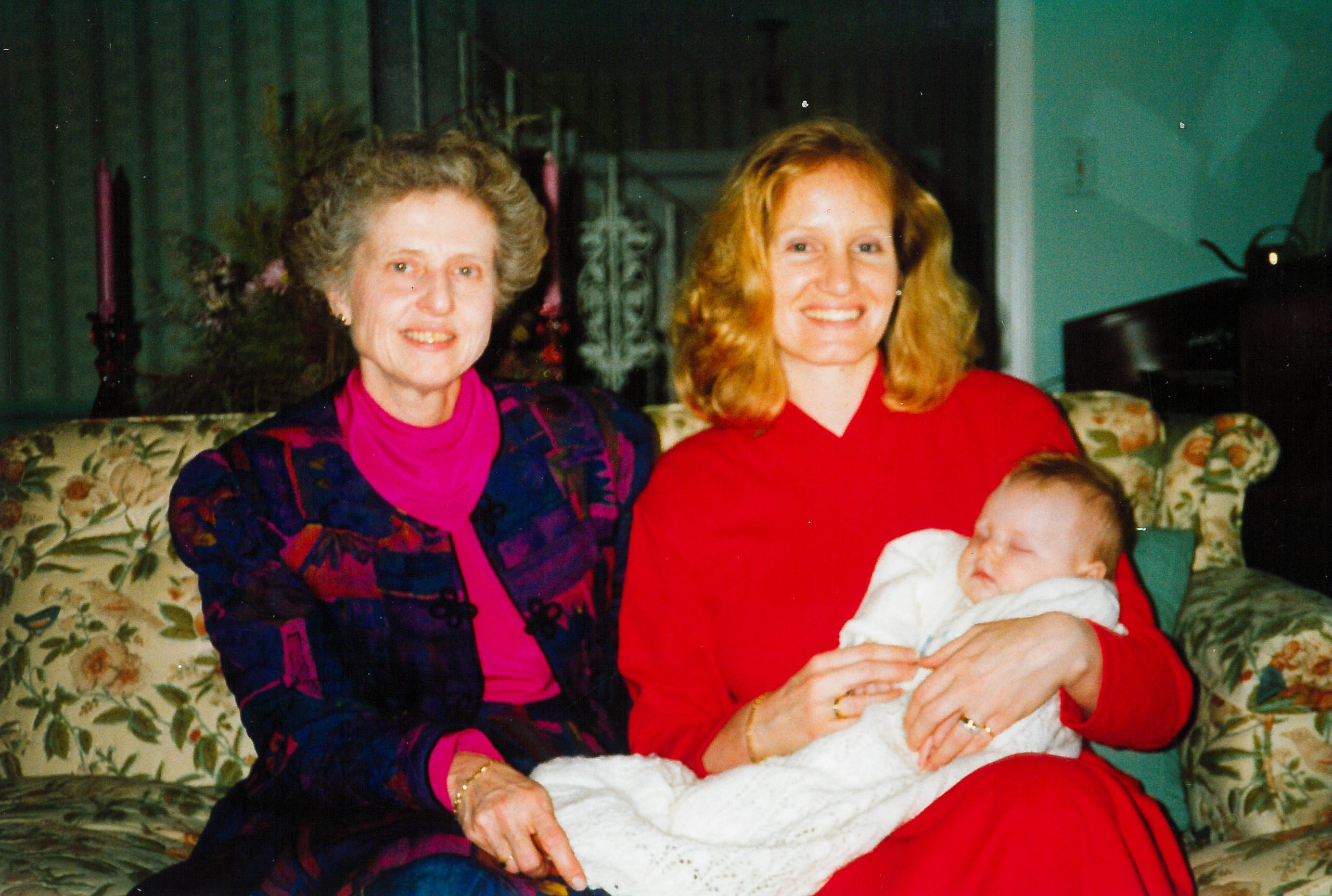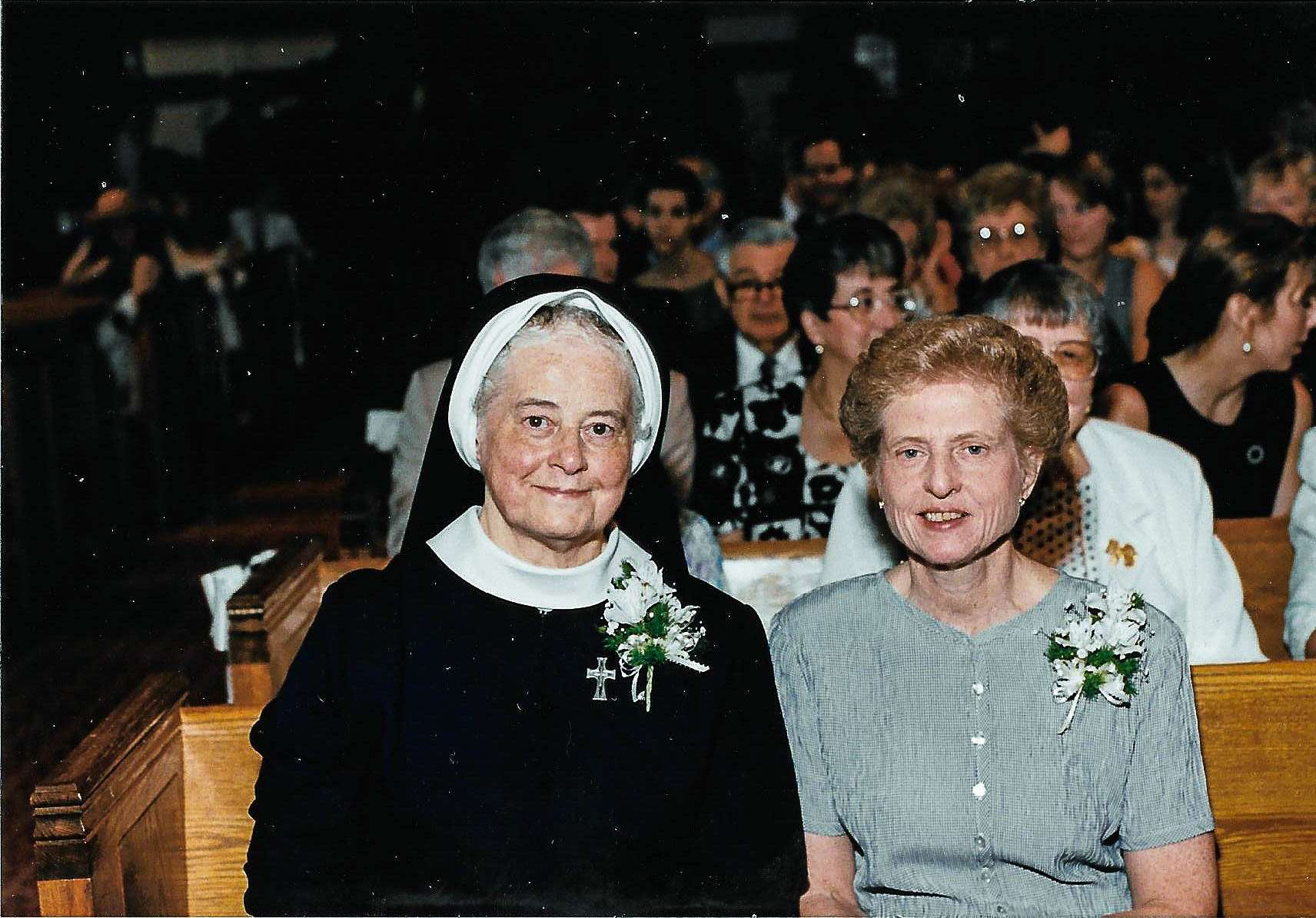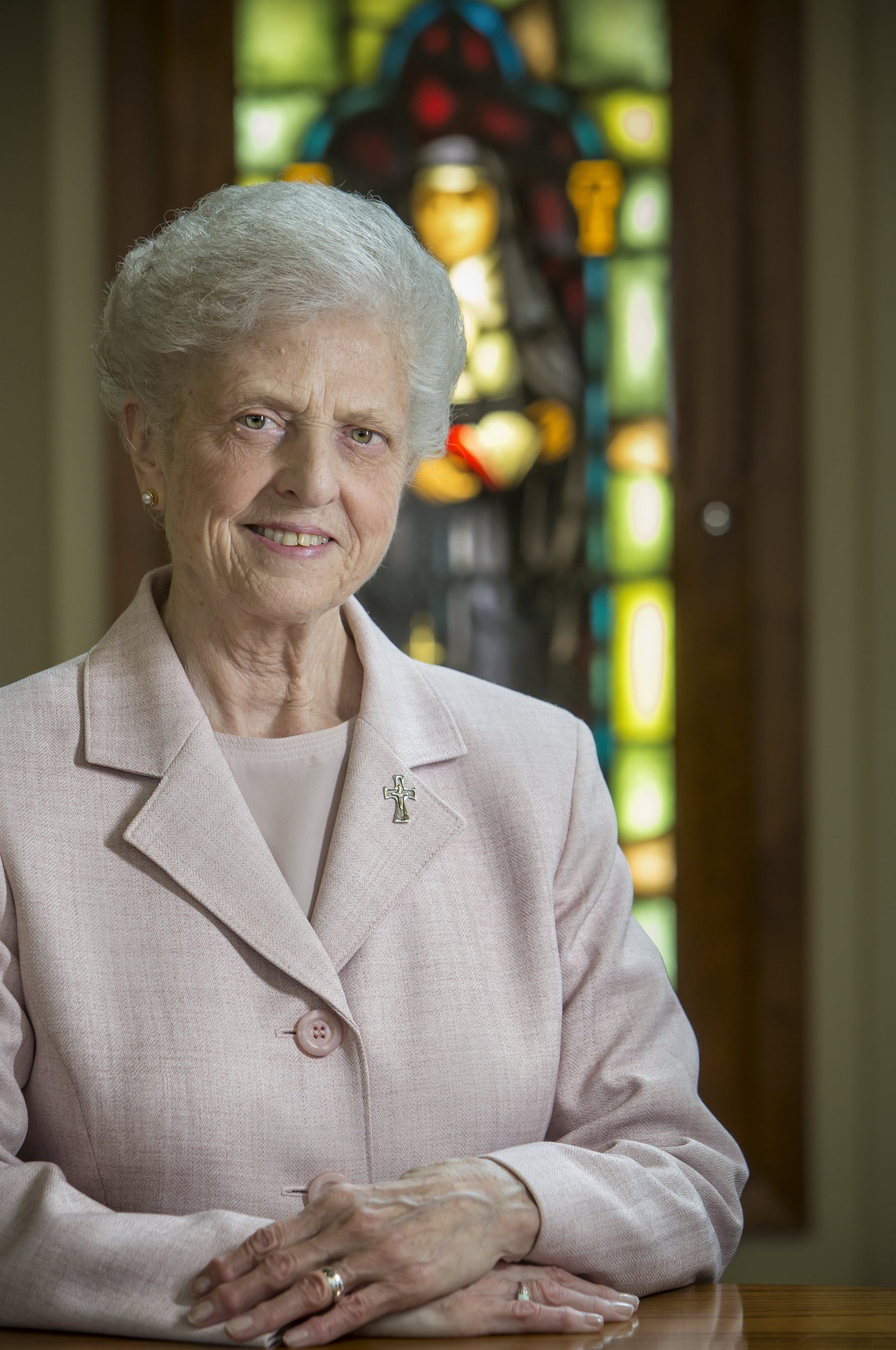 Sister Kay as a
. Two sayings of Catherine McAuley have been her mantras: "In the care of the sick, great tenderness above all things" and "Be cheerful, animating all around you."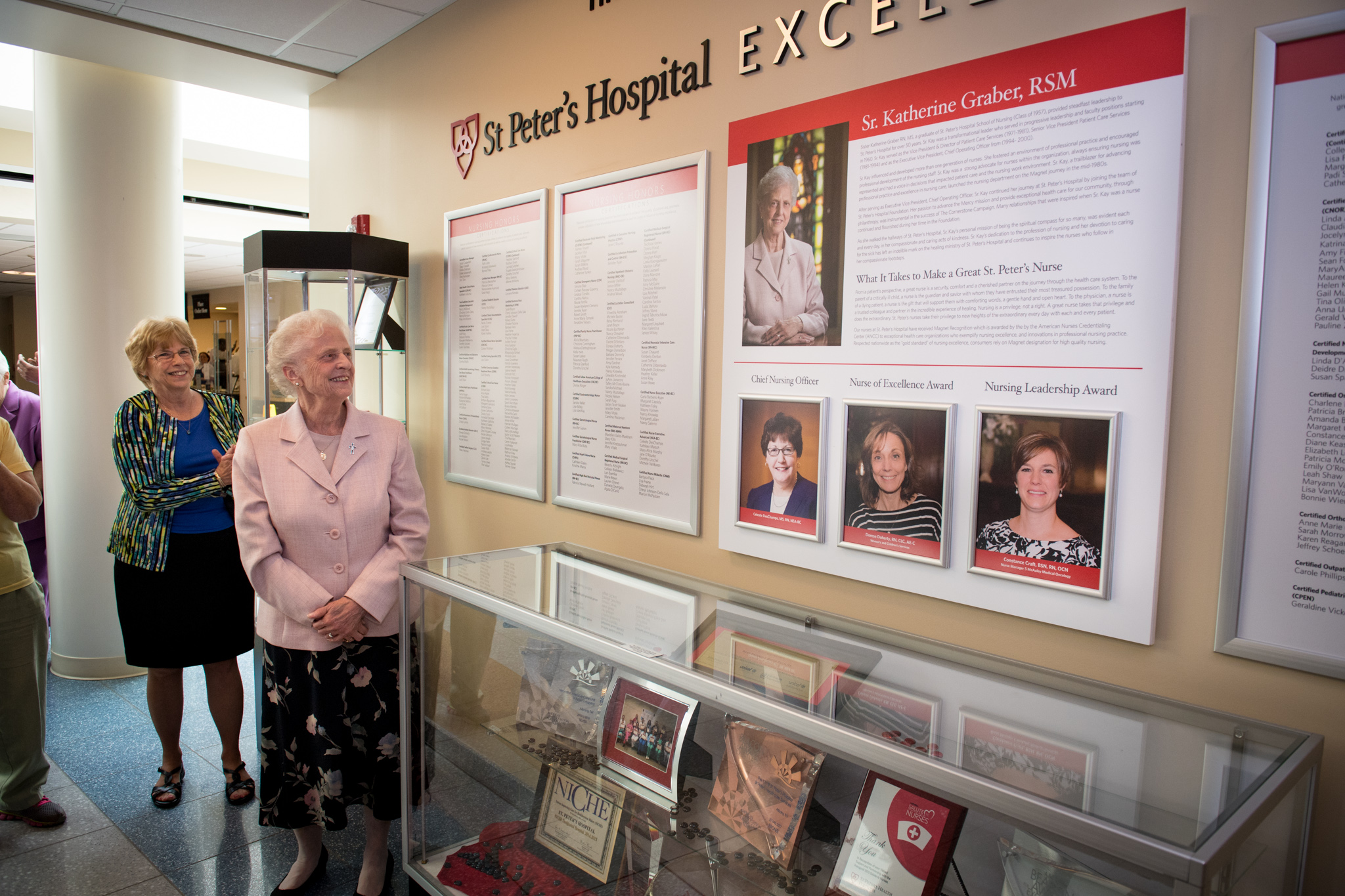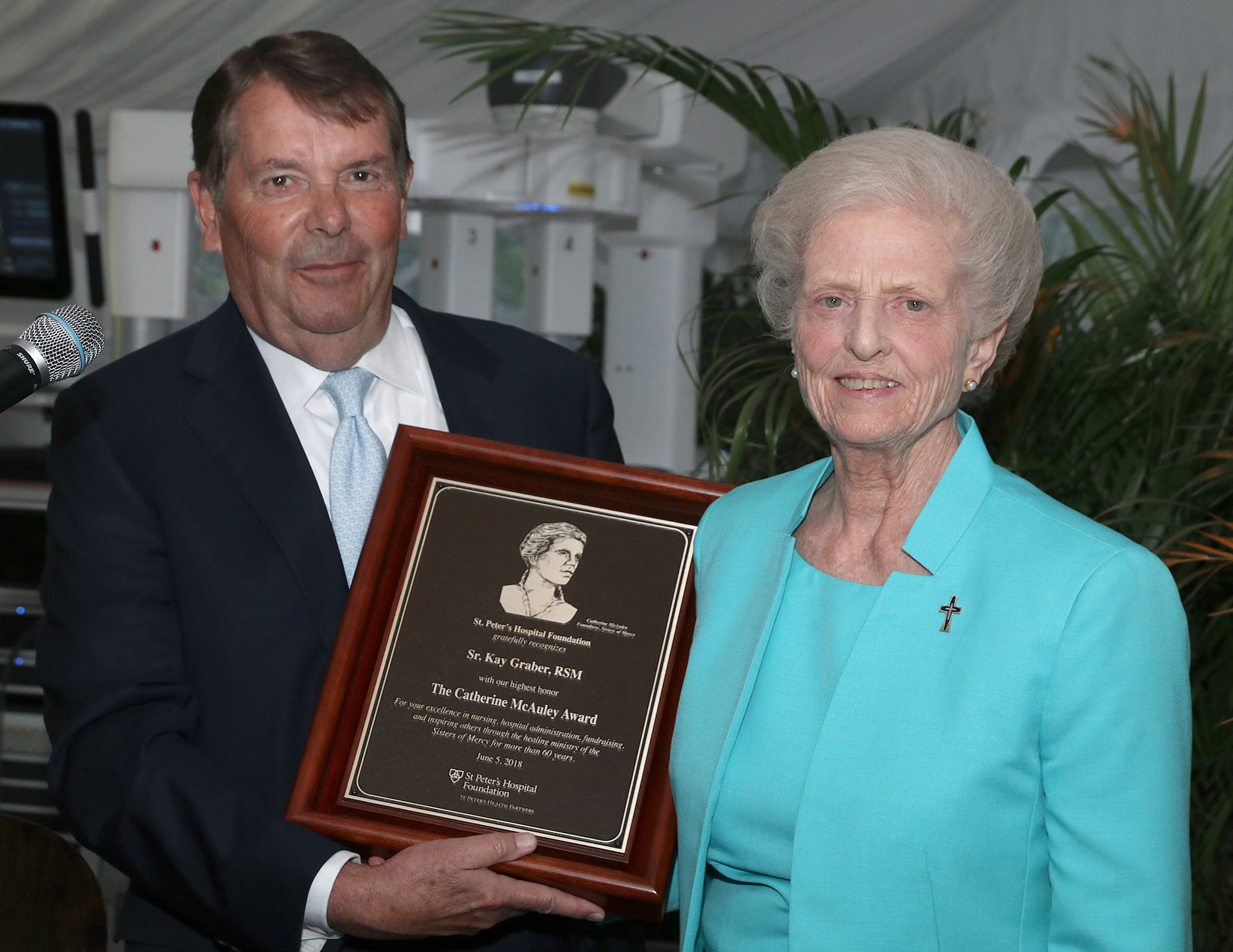 ---
For more great stories like this, be sure to subscribe to our blog.