By Mitchell Marsh, Mercyhurst University
In January 2020, I traveled with 10 others from Mercyhurst University to Georgetown, Guyana, where we learned about how the Sisters of Mercy in Guyana are meeting needs of people of all ages through their ministries. The experience was eye-opening and life-changing for us. It shed light on how Sisters of Mercy live out their faith.
---
We spent afternoons at St. John Bosco's Boys Orphanage where we hung out with the boys playing soccer, games and swinging them around like helicopters in circles. We learned about a Sister of Mercy who, in her 90s, started a safe house for victims of human trafficking. We toured St. Joseph Mercy Hospital and two HIV/AIDS clinics where we listened to compassionate and caring staff who did so much with few resources. We visited Mercy Wings, a vocational/trade school for youth. And we sang with the elderly residents at the Sisters of Charity home that also housed a soup kitchen.
In order to provide a glimpse into our experience, below are reflections written by me and some of my fellow students.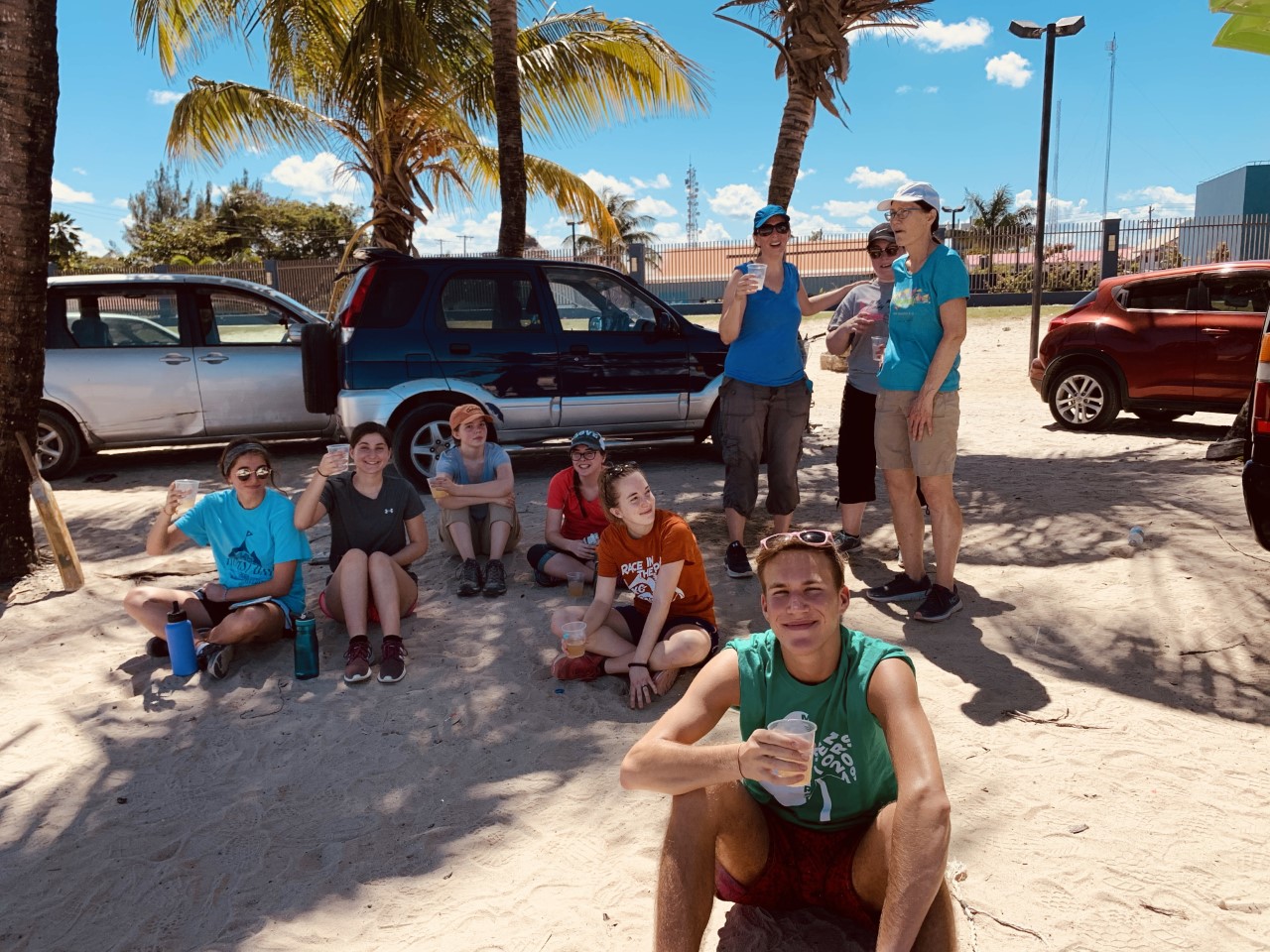 ---
"I admire and give great thanks for these women and the services they are able to provide to children, older adults and others. While many of these ministries could do so much more with additional resources, what they continue to accomplish with what they are given positively impacts many lives."
– Rachel Sallach –
---
"By being there and being able to see what I was doing first-hand and how it helped the kids each day, I realized just how important it is to be grateful for the little things. It was one of my biggest takeaways from the trip and I think it lines up perfectly with the meaning and general concept of being a global citizen."
– Kenzie Galvin –
---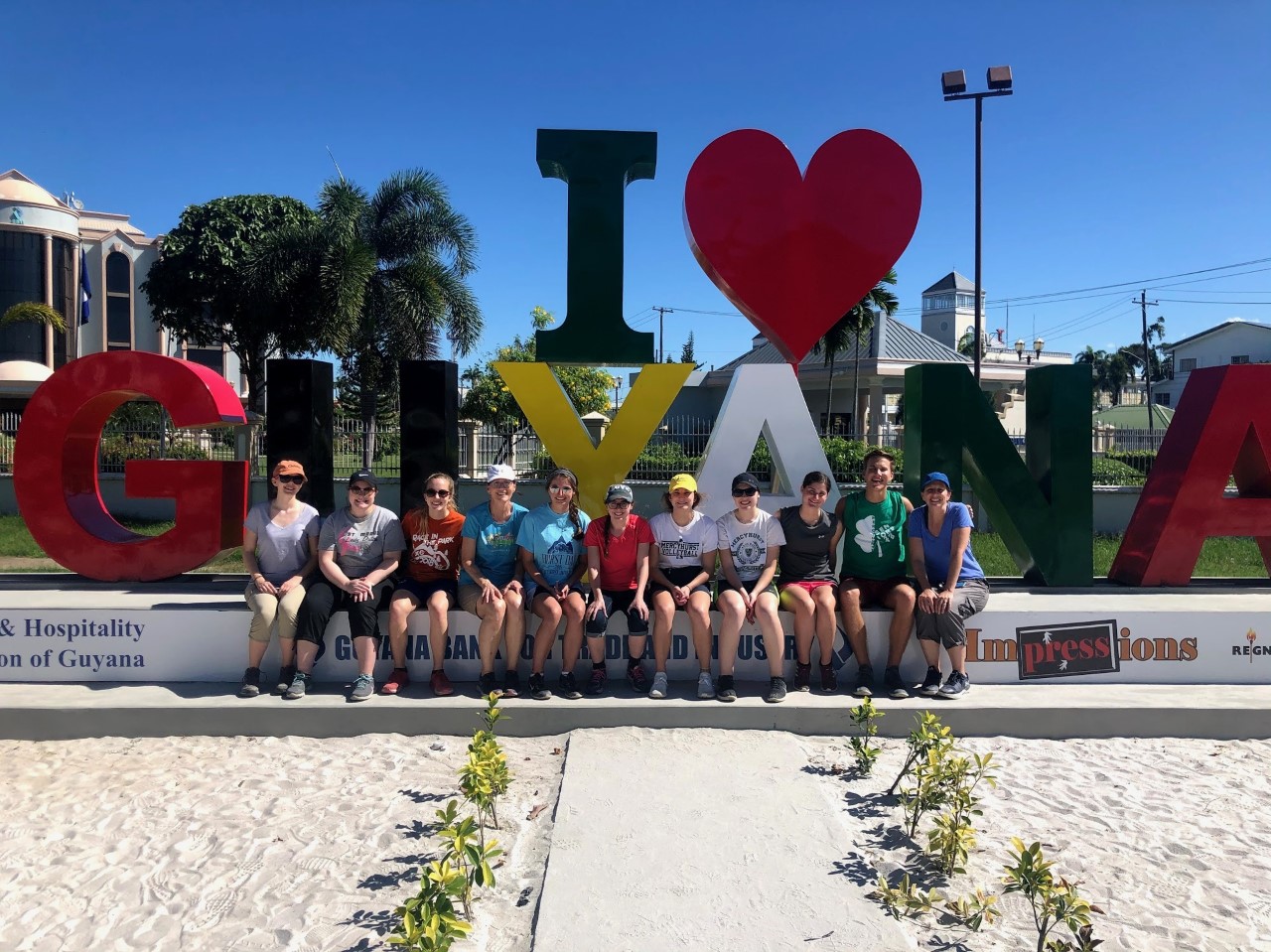 ---
"The Bosco boys will always hold a special place in my heart. Learning about the boys, playing with them, laughing and smiling with them has helped heal me in a spiritual sense."
– Hannah Vuylsteke –
---
"I am leaving the Guyana trip feeling more hopeful and refreshed. There is a lot of hurt in the world, but also so much goodness. Each day we have a chance to bring some form of restoration to the world, and we must use that responsibility well."
– Becca King –
---
"The role of a global citizen was solidified for me during the trip in Guyana when I visited the Mercy Hospital. The hospital was very impactful for me because of the lack of supplies they had, but the level of care that they were reaching with few supplies."
– Lydia Zurinsky –
---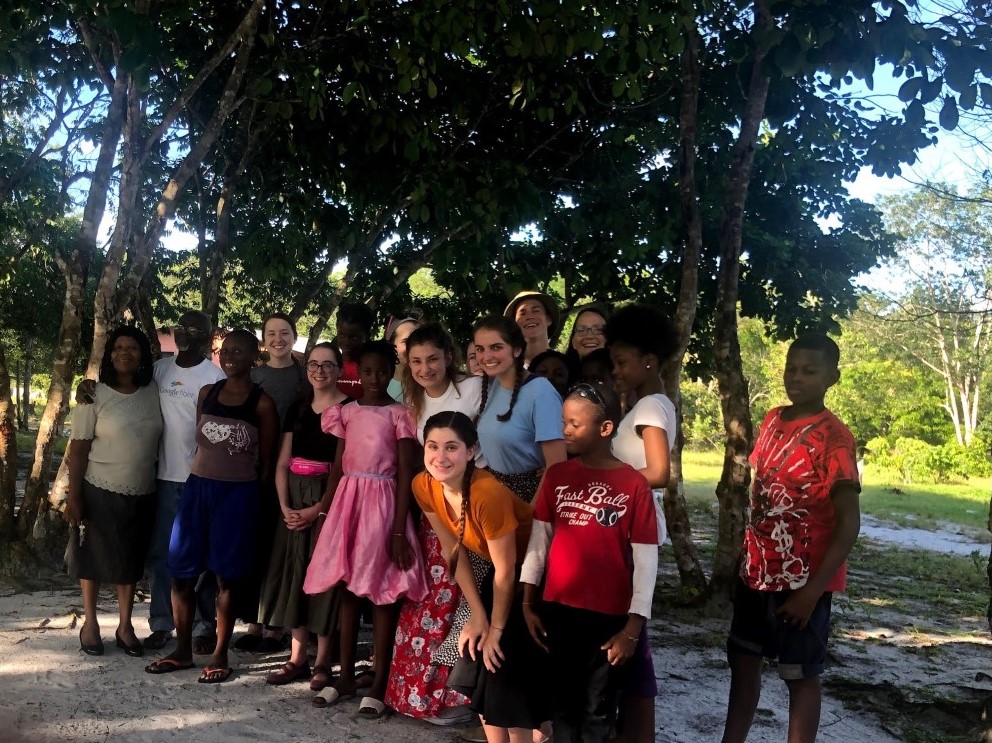 ---
"It starts with one person caring about others, living that out in their corner of the world and having a ripple effect to others. I have also learned that this is not easily done. Being a global citizen requires a daily consciousness towards cultivating these traits. It won't be easy, but it will be worth it."
– Rachel Sallach –
---
"On this trip, I experienced the vast problems with the world. We witnessed poverty, corruption, hunger, abandonment, rejection, neglect, trash, human trafficking, racism, abuse and homelessness. We also witnessed so much more. We experienced the glorious power of singing with 'Grannies,' and we felt a sense of compassion for the hungry at the Sisters of Charity. We experienced smiles and laughter with the boys at Bosco. We spoke with dedicated educators committed to serving their students at David Rose, Mercy Wings and Bosco. We listened to political advertisements and professionals explain the hope they have for their country with the upcoming election. We heard the need of a safe environment met with the Sisters of Mercy Safe House. We conversed with locals about their love for their country and experienced their hospitality as complete strangers on the shore of the Atlantic Ocean. Most of all, we understood the joy the people of Guyana have and radiate through their professions, their day to day lives, and their interactions. This joy, even with all the problems listed above, is so powerful. It is something I will remember for the rest of my life."
– Mitchell Marsh –
---
We grew tremendously from this experience and now, more than ever, we want to make a positive difference in the world. I thank the sisters for all that they do and continue to do for the people of Guyana. I am so grateful to the sisters for allowing us to learn so much about their mission, and to all those who accompanied us on this life-changing trip.