---

---
By Jackie Coffer, Marketing & Events Manager, Mercy Center Auburn
The sacred grounds of the Sisters of Mercy's Auburn campus welcome all who visit. Located in the beautiful foothills of northern California's Sierra Nevadas, the 33-acre property includes living quarters and a chapel for the sisters. It is also home to Mercy Center Auburn, a retreat and conference center.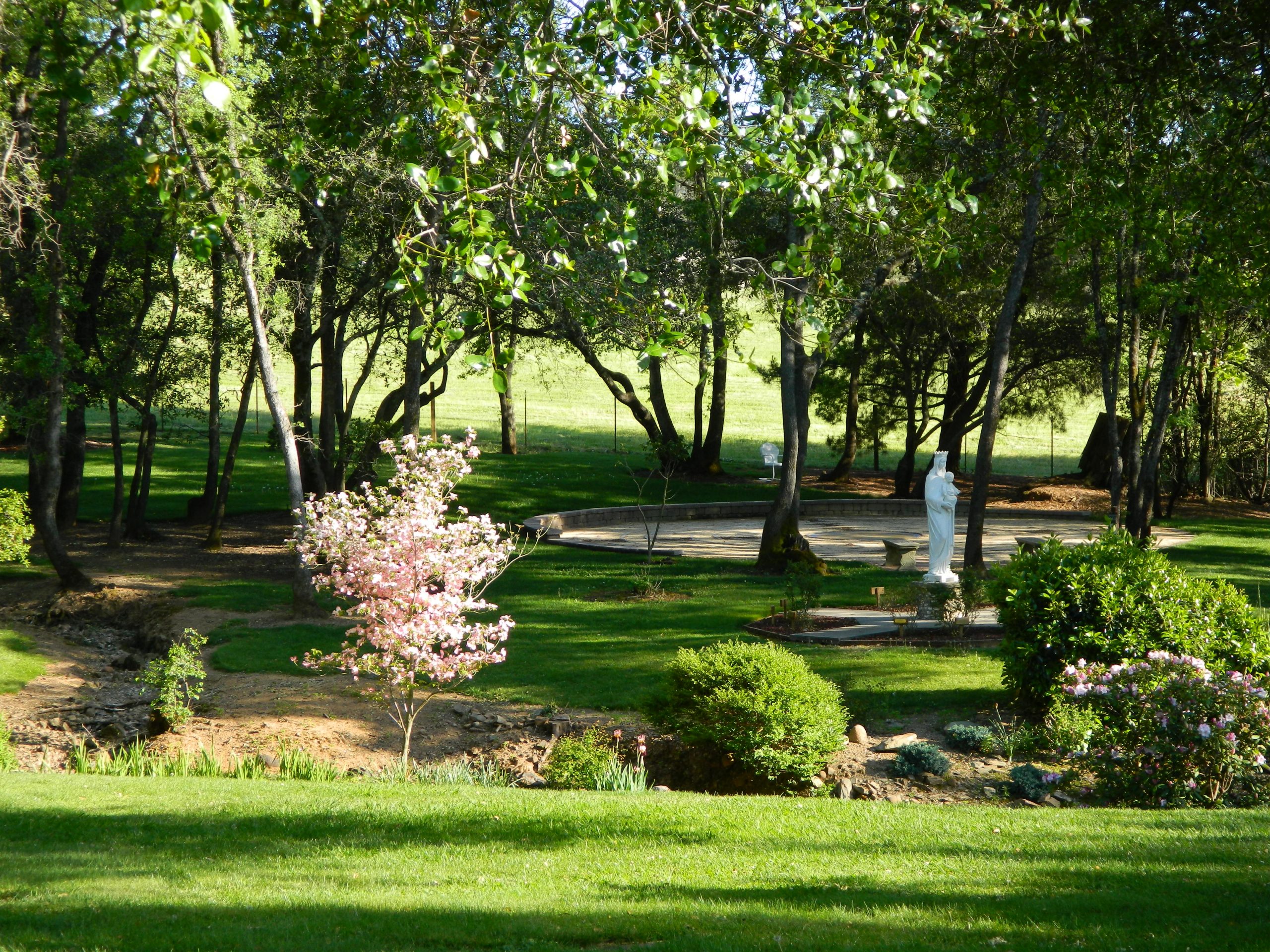 Caring for these grounds are two longtime employees of the Sisters of Mercy, Lindy Virgil, Jr., and Joseph Oliveira, with more than 68 years of combined service. Technically, Lindy brings even more years of experience since, at age 16, he used to drive from the local high school to the convent to work with his grandfather, Joe Costa. Joe's commitment to the sisters left an indelible mark on these grounds – a legacy that Lindy now helps to preserve and enhance.
Both men's hard work and talents create a picturesque landscape where we witness each day the miracles of nature. "We're dedicated to preserving the beauty of these grounds," Lindy says. "But we also understand the importance of protecting our natural resources that we've got to handle with respect." Joseph agrees, adding, "We all need to take full responsibility for what we use."
For example, Lindy and Joseph work hard to conserve water by planting more drought-tolerant plants. Organic pesticides are used minimally. Also, they help manage waste material kept on-site, which is allowed to decompose naturally while providing protective habitats for the visiting wildlife.
Both express their concern for the wildlife that find their way to our campus. Deer, raccoons and turkeys view these grounds as a haven for their protection and sustenance.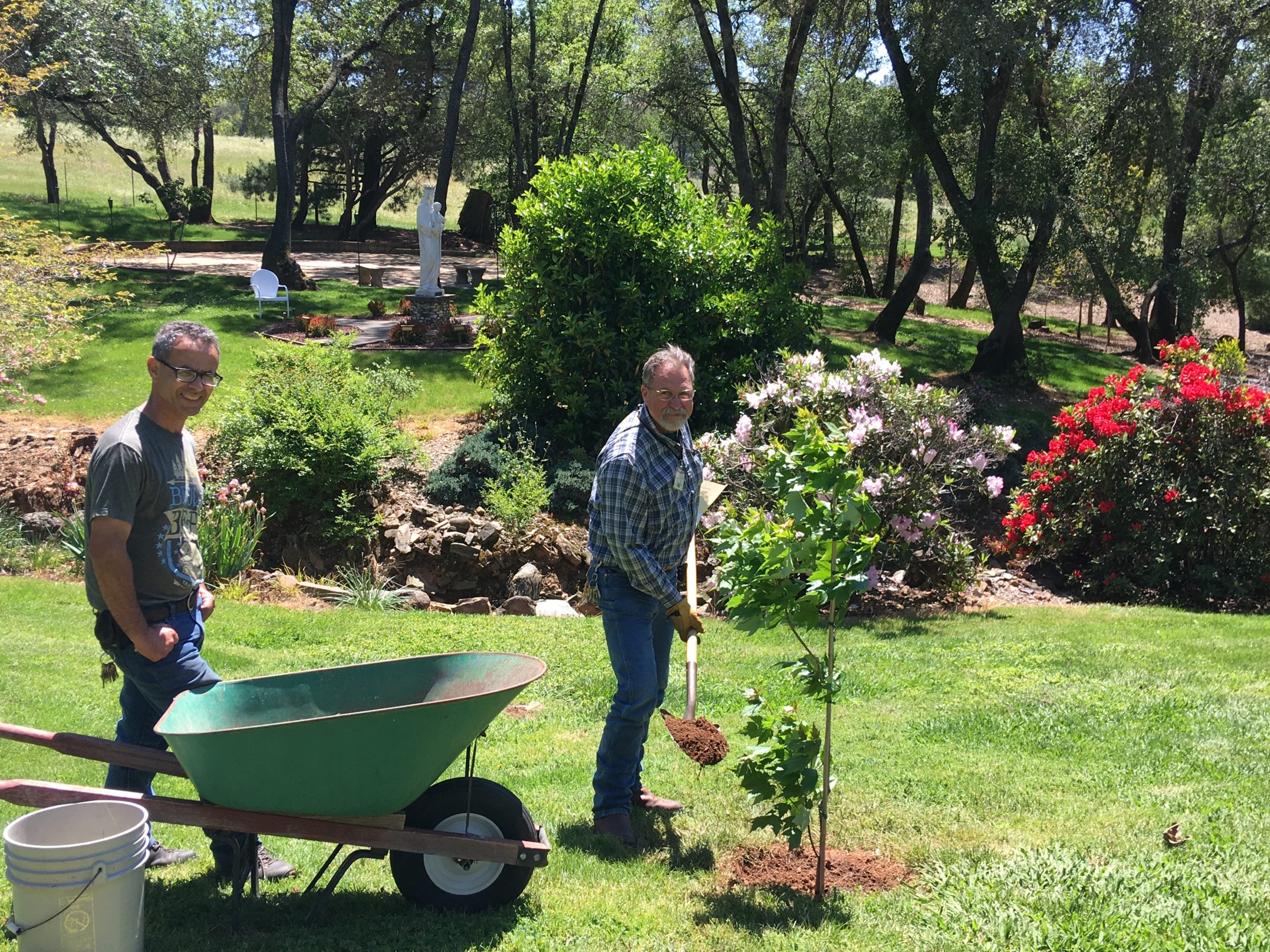 The two modest groundskeepers take great pride in the comments from sisters and guests expressing how these grounds are an extension of their spiritual experience. Many retreatants describe their stay on the campus as "calming, comfortable, connected, and incredibly happy" —our grounds play a significant role.
Lindy and Joseph possess the most important of mindsets. They know the urgency of preserving and protecting nature. They do so not only for the benefit of Mother Earth, but they understand that safeguarding these sacred grounds is beneficial to all who visit now and in the future.
"The Earth can tell us what it needs. But, it's up to us to learn how to listen," says Joseph, as he prepares for another day of working alongside Lindy and learning more secrets about caring for the land. Secrets that, no doubt, Lindy learned from his grandfather years ago.
Every single day, Lindy and Joseph leave their mark on these sacred grounds in Auburn—just like Lindy's grandfather.