stories
Ireland Vow Experience: A Journey to the Beginnings of Mercy
By Sister Patti Baca
Recently I had the privilege of traveling with four other Sisters of Mercy to Dublin, Ireland, to attend Irish Sister of Mercy Máire Hearty's profession of first vows at the Parish of the Assumption in Booterstown on October 13. Máire was at the U.S. Novitiate in St. Louis, Missouri, for her canonical year along with Sister Kelly Williams and me, during my apostolic year; we three overlapped in residence for several weeks, and Máire quickly became part of the St. Louis Mercy Community.
Our journey to Dublin for the profession of vows began with a stay at Mercy International Center and concluded with hospitality with the Sisters of the Beaumont Community. My arrival at Baggot Street had a great impact on me. As I approached the front door, I had an overwhelming sense of being home. After such a short time with Mercy, all of the books, letters, and stories were starting to become very real. I was given the chance to experience not just the spirit of Catherine McAuley but to cross the threshold of the door where the Sisters of Mercy began!
Booterstown is approximately 14 kilometers from the city center of Dublin. It was a quick trip by way of the train; directly up the hill from the station, across from Gleeson's Pub, is the Parish of the Assumption Church, co-located with the Sisters of Mercy Booterstown Convent. The church is lovely—decorated simply, not stuffy feeling, but very warm and welcoming. As the Sisters greeted me I once again had an overwhelming feeling of home.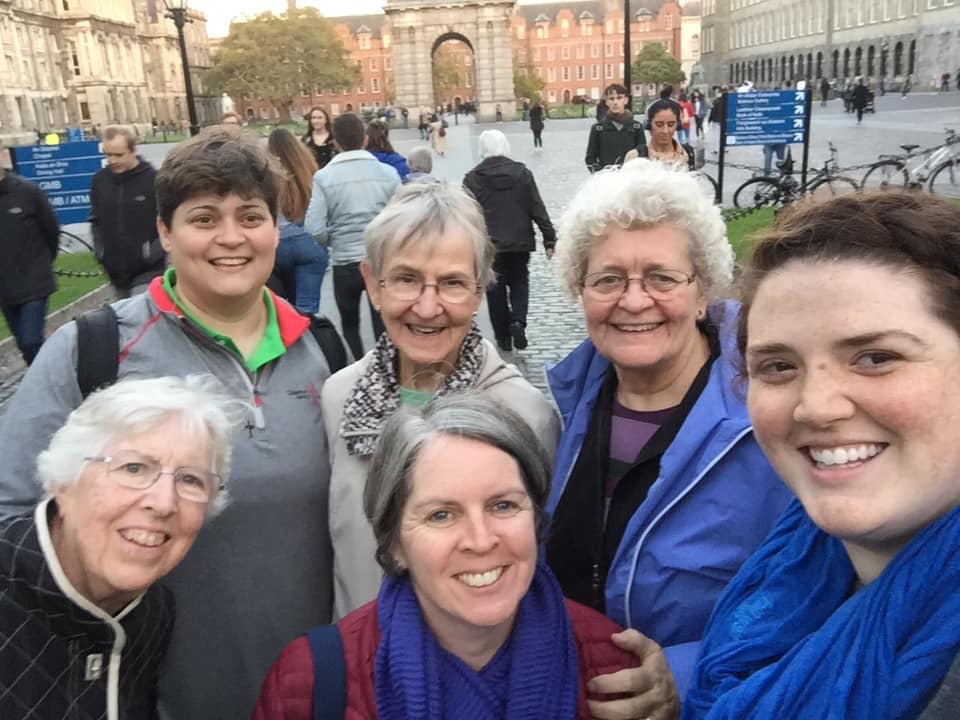 During Mass, I had a deep sense of relationship among all of our Sisters gathered. As an international and intercultural community we are called to ask, why not push forward a little more and be inclusive of our sisters across the globe as a whole?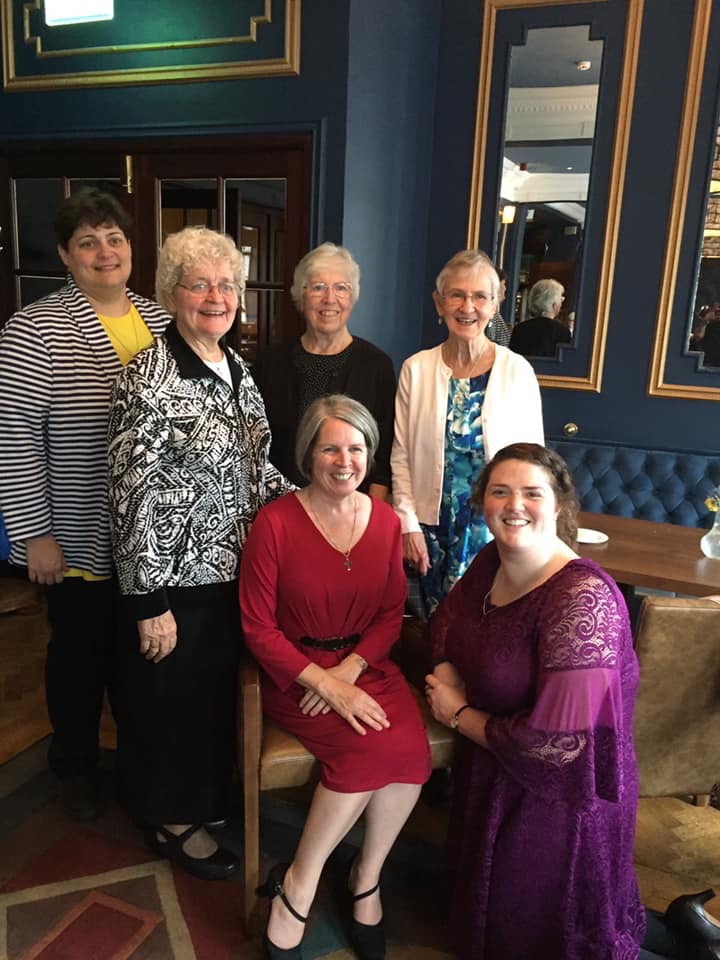 As religious life continues the ebb and flow of change, relationships will become more intentional across time zones and continents to nurture these new connections. Máire's profession of vows may have set into motion a new way of being in relationship. For me, it started with the act of showing up and being present. During my time in Dublin, I saw the excited looks on the Irish Sisters' faces who were so appreciative that five of us from the United States would travel so far to be present for Máire. Both in the United States and abroad, I was met with surprise and delight that we were able to celebrate in person such a joyous occasion. My immediate response was always, "Yes, Sister, indeed it is a pure gift."
Indeed it was a pure gift, not only to Máire that relationships made in the United States would carry forward to the present, but for me to be given the latitude to journey to Dublin. We may not all be from the same Institute, but we are all Sisters of Mercy!