stories
Finding Ways to Make Mercy Real
This blog reflection is the beginning of a year-long series that explores the ways people within our Mercy family and beyond find a way every day to #MakeMercyReal for themselves and for others.
Each year on September 24, as Catholics around the world celebrate the feast of Our Lady of Mercy, the Sisters of Mercy also celebrate a very special day—the day Catherine McAuley, the founder of the Sisters of Mercy, opened the first House of Mercy in Dublin, Ireland.
At a time when the poor were too often left to fend for themselves on the streets of Dublin and the wealthy felt little to no obligation to share their bounty, Catherine made mercy real for her community by offering compassion and hospitality to those who needed it the most.
With the help of a few companions, Catherine tended to the sick, educated the poor and opened the doors of her comfortable home to single mothers with nowhere else to turn. By doing so, Catherine and these women of Mercy offered a powerful example of Christian charity in a suffering world.
The House of Mercy remains a symbol of Catherine's legacy of mercy more than 190 years later and still stands proudly on Baggot Street in Dublin.
It is in this same spirit that we challenge ourselves and others in the Mercy family and beyond to continue to spread mercy in the world, which is ever more in need of it today.
From the ugliness of our political discourse to the suffering of our migrant sisters and brothers living on the border and in refugee camps throughout the world to the devastation of whole communities from nature's wrath, our hearts and minds are overwhelmed.
In this increasingly digital world, we are in danger of becoming desensitized to the very pain to which we are called to respond with compassion and mercy. So since we spend so much time on social media, that is the place we encourage you to start!
From Mercy Day 2019 to Mercy Day 2020, we urge you to share how you Make Mercy Real for yourself, and for others. In the coming year, find a way every day to Make Mercy Real and share it with us. Here's how:
Step 1. Find a way to share mercy: Feed the hungry. Visit the sick. Or simply send a smile to someone who needs it.
Step 2. Share the moment: Snap a photo or write a few words of reflection and post on social media using #MakeMercyReal.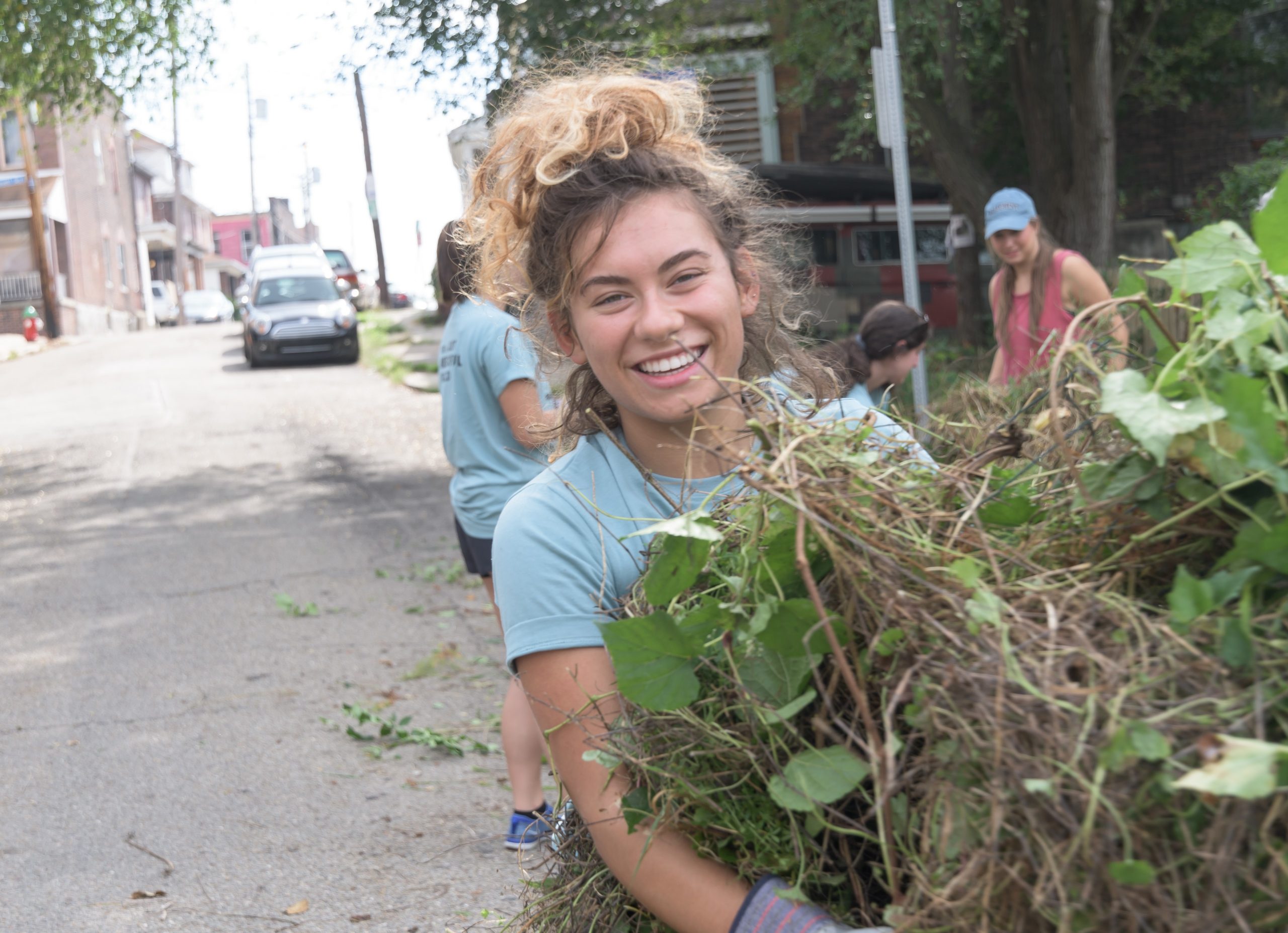 Being a part of this movement is simple. There's no "right" way to Make Mercy Real, but here are a few examples:
Compliment a stranger! Take note of their reaction.
Notice your neighborhood. Does anyone need a helping hand? Reach out or just smile and say hello!
Skip the meat today! Be kind to our Earth and make it a Meatless Monday.
Tell someone you love them. Start with yourself.
Pray a little longer. Be still for five, 10, 15 minutes. Listen to what God is saying to you.

When Catherine opened the first House of Mercy and began her journey in service to others, she had no idea just how far her mission would spread. Catherine said, "We should be shining lamps, giving light to all around us." By encouraging everyone to share more compassion and mercy we, too, hope that this movement will go to places we could never imagine and shine light to dark corners of our world that desperately need it.
The #MakeMercyReal challenge is simple, but the impact is immense. We can't wait to see how you find a way!