stories
Mother McAuley Graduate Scores Silver for Team USA Women's Hockey
By Nora Halleran, digital content specialist, and Maria McCormack, alumnae coordinator, Mother McAuley Liberal Arts High School, Chicago, Illinois
Mother McAuley's very own Abbey Murphy '20 has made her mark at the 2022 Beijing Winter Olympics as a forward on the U.S. Women's Ice Hockey Team. After a terrific Olympic run, Abbey and TEAM USA will be bringing home a silver medal!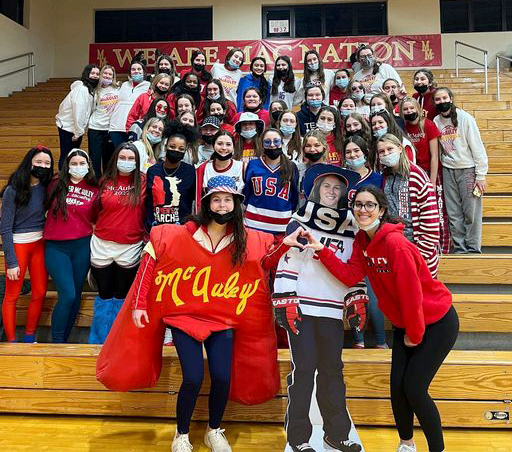 Abbey's fierce competitive nature has impressed the McAuley community for years, and now the world! In the preliminary game against Canada, former Olympian and commentator, Angela Ruggiero, said "It's the little things that set the tone for Team USA and make a difference in the game…Abbey Murphy is definitely the spark plug for USA Hockey at the young age of 19." We think so, too! Abbey's former dean, Meg Gardner, said, "Abbey's ability to always be at her best in the toughest of moments and on the biggest stages is what makes her such a special player."
Theresa LeCompte, Abbey's sophomore and senior theology teacher, shared, "It is challenging to think of a word that would describe Abbey. Thinking of her brings a smile to my face and heart. She is one of the most enthusiastic young people I have ever met. Her radiant and somewhat mischievous smile mirrors her tenacious spirit and infectious personality." At only 19 years old, Abbey has left quite the impression.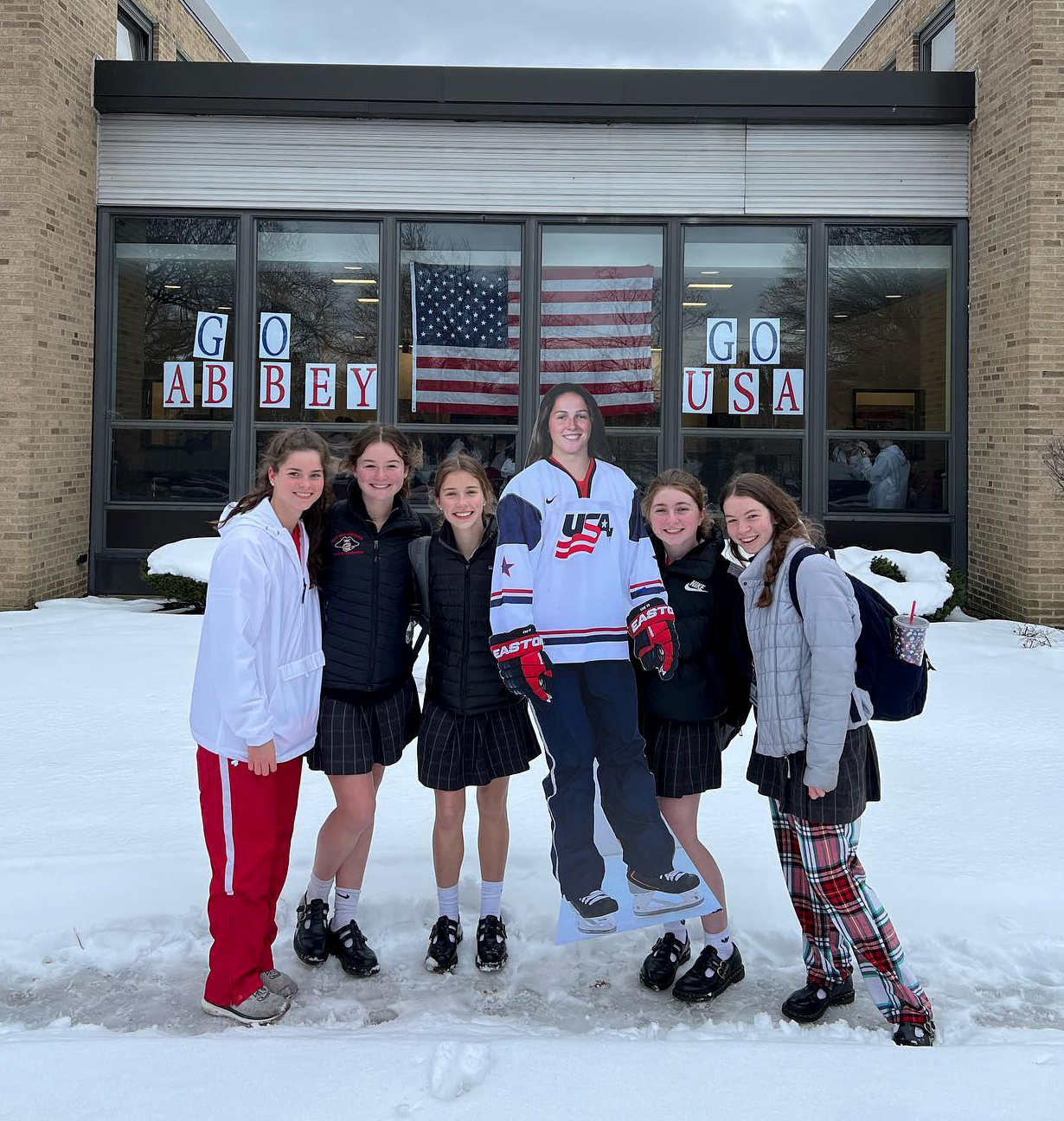 Watching Abbey take on the Olympics has been a unifying experience for the entire McAuley community. The pride of seeing a Mighty Mac representing the United States is unlike any other! Abbey is Mother McAuley's first Olympian, and current faculty and staff, students and alumnae rallied together to cheer her on. Teachers celebrated Abbey by decorating her old desk and chairs in their rooms, students posed with Abbey's cardboard cutout and decorated the school, and watch parties popped up all over the neighborhood.
We are so proud of everything Abbey has accomplished in her collegiate and Olympic career thus far and we are looking forward to seeing her shine in the years to come!