stories
Going Thoughtfully Meatless in California
By Kelly Lionello
When the Sisters of Mercy in the Auburn and Burlingame communities decided to participate in Mercy Meatless Mondays, I was very happy to be involved. However, I also realized the challenge it creates to meet the needs of everyone we serve. Our Food Service Department prepares food for the sisters, their guests, Mercy Retreat Center guests, various special events and catering.
Vegetarian guests are common in the retreat centers, and we already had a few vegetarian sisters before committing to Mercy Meatless Mondays. There is always a definite need to be versatile, creative and current when meeting the needs of so many different diners.
As I reviewed the food orders I've been placing lately, I noticed that we have been purchasing 75 percent or more vegetables, fruits and grains and fewer animal proteins. As a result, we've been serving less meat and our portions have been smaller. This hasn't necessarily been intentional; after all, it's easier to serve a piece of chicken or steak and fill the rest of the plate with vegetarian sides than it is to prepare a full day's vegetarian menu.
But we now have many delicious vegetarian dishes that appear on the menu every week. Their popularity is an indication to me that the food we serve needs to be fresher, healthier and more consumer friendly! And the consumers I place at the top of my list are, of course, the sisters themselves.
Providing sufficient, palatable protein in a plant-based diet is the biggest concern I face when planning vegetarian menus. It is necessary to mix and match foods throughout the day. This will ensure you are consuming foods that contain the essential amino acids our bodies need to thrive.
A few examples of simple combinations for complete plant-based proteins would be: a bowl of split pea soup with a whole wheat roll, the combination of pasta and peas, or a slice of whole wheat bread with peanut butter. For a satisfying meal, start with black beans and rice, add some sweet potatoes, peanuts and spices, and you will have a delicious protein-packed stew.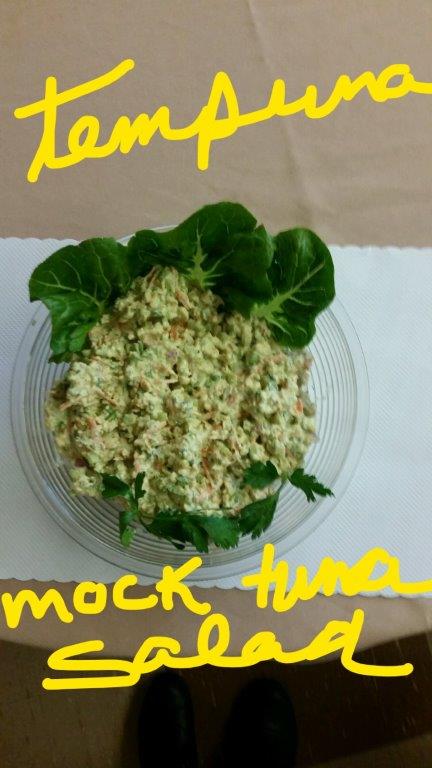 Soy plant protein contains all the essential amino acids on its own. Tofu and tempeh are both soy products that are in two of my favorite recipes. Tempuna is a mock tuna salad that I actually prefer over tuna salad. The other is sweet and sour spicy tofu served with veggies and brown rice.
I enjoy researching new recipes and am also glad to share recipes, such as for the dishes mentioned above. Fresh ideas are also always welcome!
None of this would be possible without the collaborative strengths of the food service teams in Burlingame and Auburn who provide the talent it takes to make it work so well.
---
Kelly Lionello is the regional director of food servicers for the Sisters of Mercy in Auburn and Burlingame, California.