stories
Mercy Students' Refugee Encounter
By Bob Bonnici, religion teacher, Mercy McAuley High School.
"How will we communicate?" asked one of my students as we prepared to meet several newly arrived refugees that Catholic Charities of Southwest Ohio was helping to resettle in Cincinnati.
Over the Easter Break, fellow religion teacher Michael Infantine and I accompanied 10 of our students to the local Catholic Charities Office to assist Rachel Burgess, the case management supervisor of the Refugee Resettlement Program. For two days, our students met and interacted with families from all over the world looking to make a new start in America.
Earlier in the year, Mercy McAuley High School invited Anne Scheid from Catholic Charities to speak to the students in the Current World Issues and World Religion classes about accompanying immigrants who arrive seeking refuge in our community. Catholic Charities is the only agency serving refugees who are resettled in greater Cincinnati; with the help of the U.S. Conference of Catholic Bishops and the U.S. State Department, they resettle about 200 refugees in Cincinnati every year.
This was news to many of us, as we were unaware of the quiet work done by Catholic Charities or the number of newly arrived immigrants living among us in our city. Following Anne's powerful presentation, Mercy McAuley High School arranged to visit the Catholic Charities office to give students an opportunity to meet the refugees and learn about the many ways that they could volunteer to help them.
Rachel, who is responsible for helping the new immigrants learn English and American culture quickly, developed an immersion activity of daily American life that our students implemented for the refugees. The students made signs for things like "grocery," "rent," "bus passes," "paychecks," "utilities," etc., and prepared folders with helpful living guidelines in eight different languages for 26 participating refugees from the Middle East, Bhutan and the Democratic Republic of the Congo.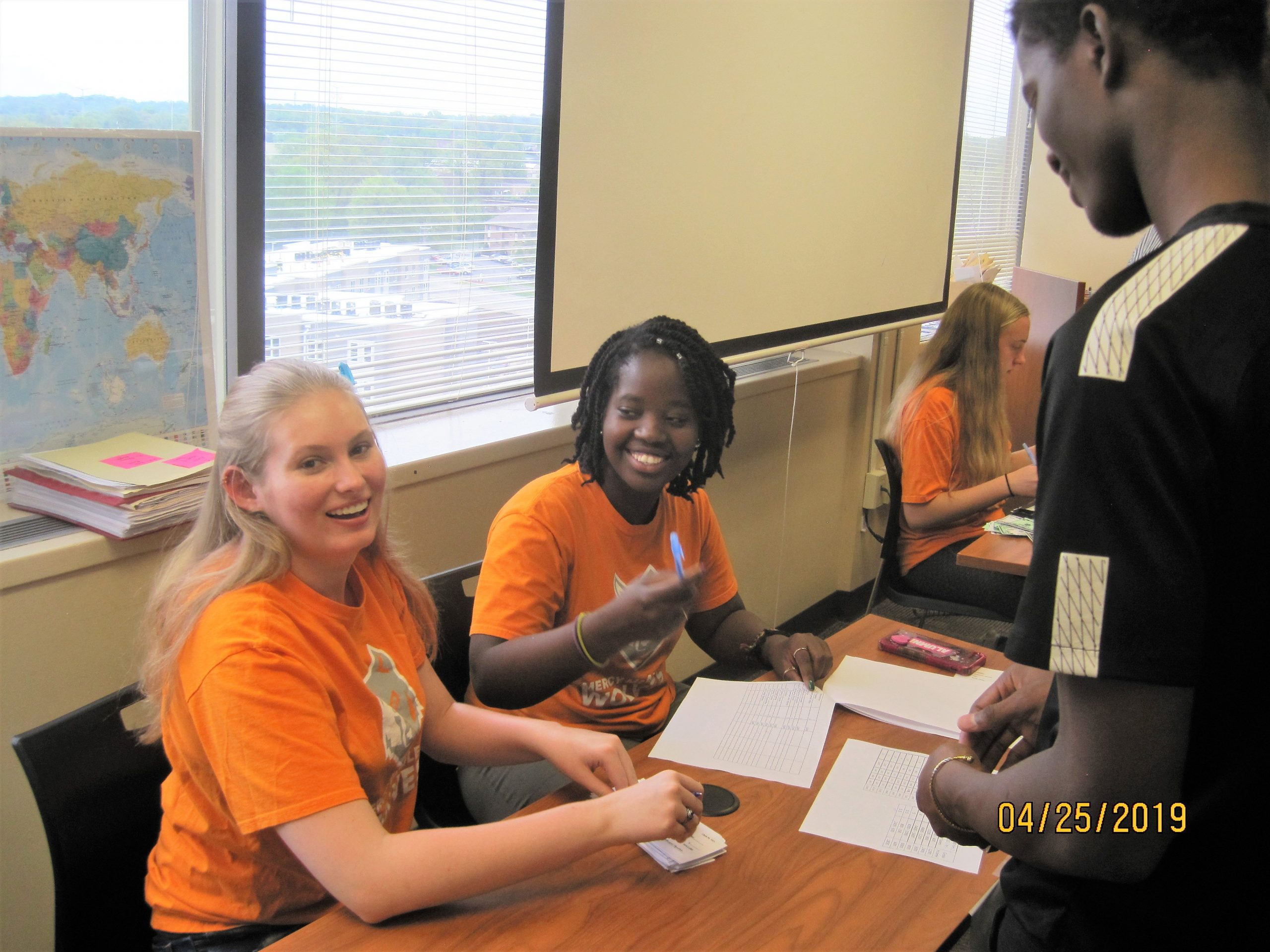 Then our students staffed tables as each refugee family approached, using their newly acquired English to offer a greeting and learn how to cash a check, balance a budget and purchase some of the many necessities of city living. Fortunately, Catholic Charities had plenty of staff interpreters to assist.
Although a simple activity, for most of us it was our first time interacting with a refugee seeking to start a new life in America. Catholic Charities gave us the opportunity to see the refugees not as others to fear, but as families like our own who desire a safe place to work and raise their children, just as we do.
For me, it was a pleasure to observe the students and refugees help one another overcome the language difficulties, and there were plenty of smiles and good will to go around.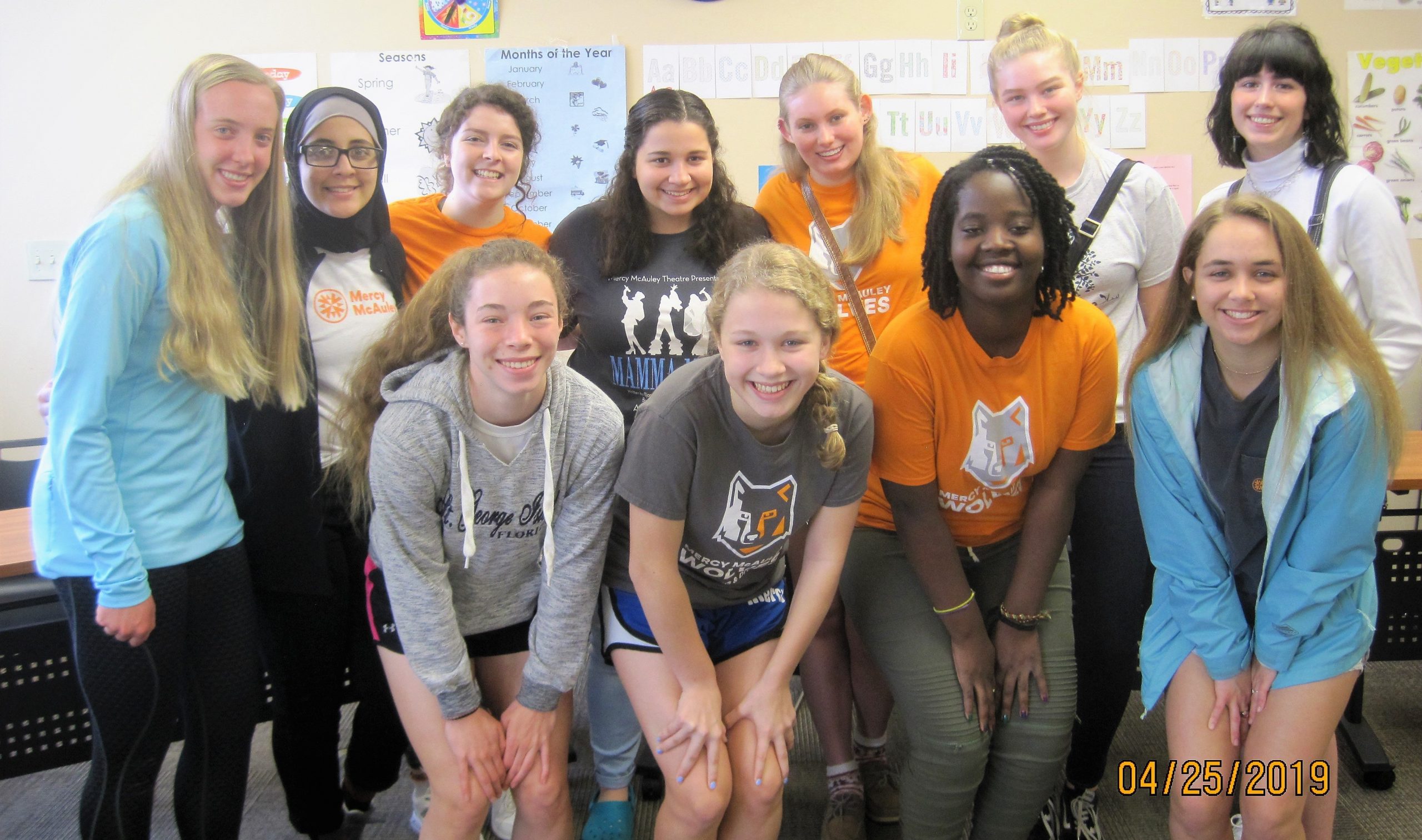 As one student, junior Lexi Kemble, commented, "It was so much fun to interact with people from all over the world. Despite our language barriers, we could still find ways to communicate and the laughter helped bring us all together!" _x0001_
---
For more great stories like this, be sure to subscribe to our blog.