news
Sister Thomas Norris, 97, loves God, the Red Sox, and former students
By Catherine Walsh
"The Red Sox have been in my heart since 1941, when my dad took me to see Ted Williams," said Sister Mary Thomas Norris, 97, in a recent interview. "I was in the 10th grade. Our bleacher seats cost 25 cents."
An East Boston native known for her devotion to God, the Red Sox, and her former students, Sister Thomas recently enjoyed a Red Sox party at Warde Senior Living in Windham, NH, where she lives. (Her name was Joan until she took her beloved dad's name when she entered the Sisters of Mercy in 1944.) Sister Thomas attended a game at Boston's Fenway Park a few years ago—her first in decades—and these days watches the Sox on TV, "but not too late at night." She displays a "lucky Red Sox" shirt in her room during games, as well as a baseball-themed blanket made by one of "72 darling children" she once taught in a single classroom and has kept in touch with.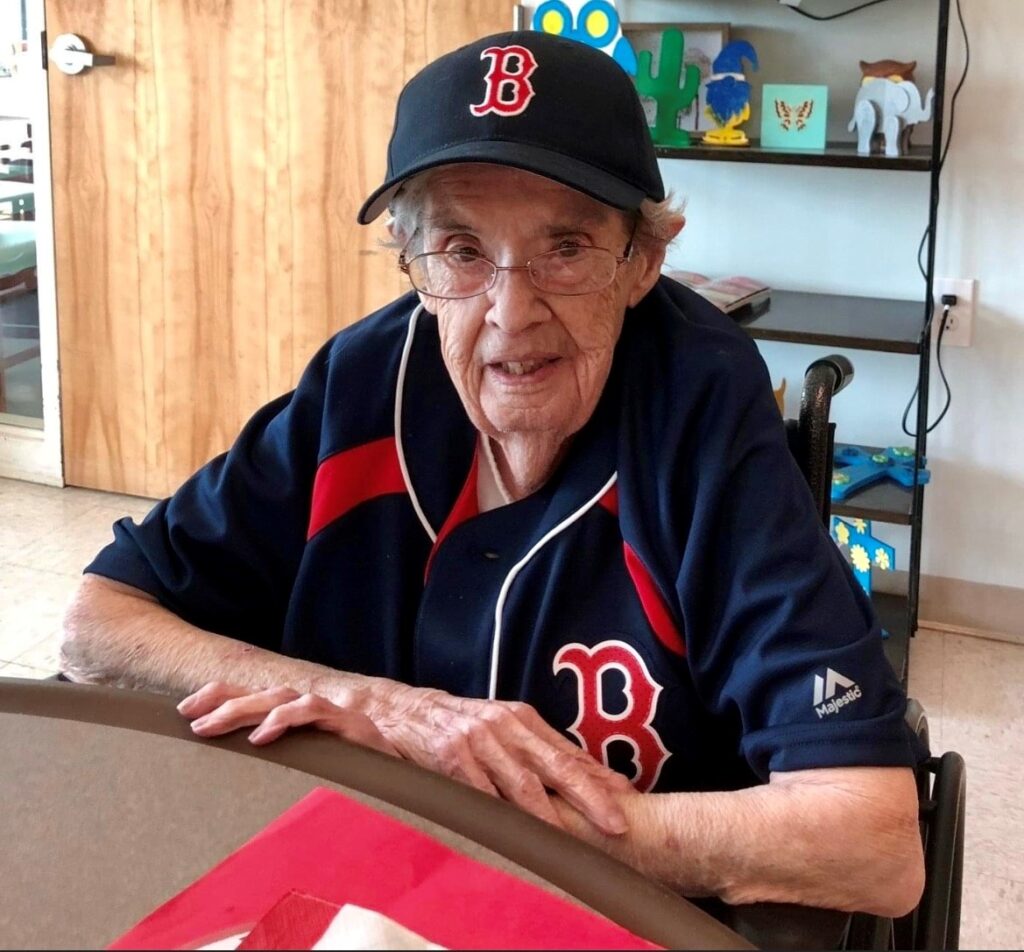 "I loved teaching 2nd-graders and seeing how the children's eyes sparkled when they got something right," recalled Sister Thomas in a 2019 story to celebrate her 75 years as a Sister of Mercy. Laughing, she added, "[The children] would look at you with smiling eyes even when they were naughty. What could you do? Just love them!"
Known for her adventurous spirit—at age 94 she rode in a tethered hot-air balloon—Sister Thomas decided to become a Sister of Mercy in 4th grade. "The Lord keeps me going," she said. "When I was born, I weighed two pounds and a quarter. My grandpa made me a bed out of a crate box and put me behind the stove to keep me warm. People said, 'She's not going to live,' but here I am."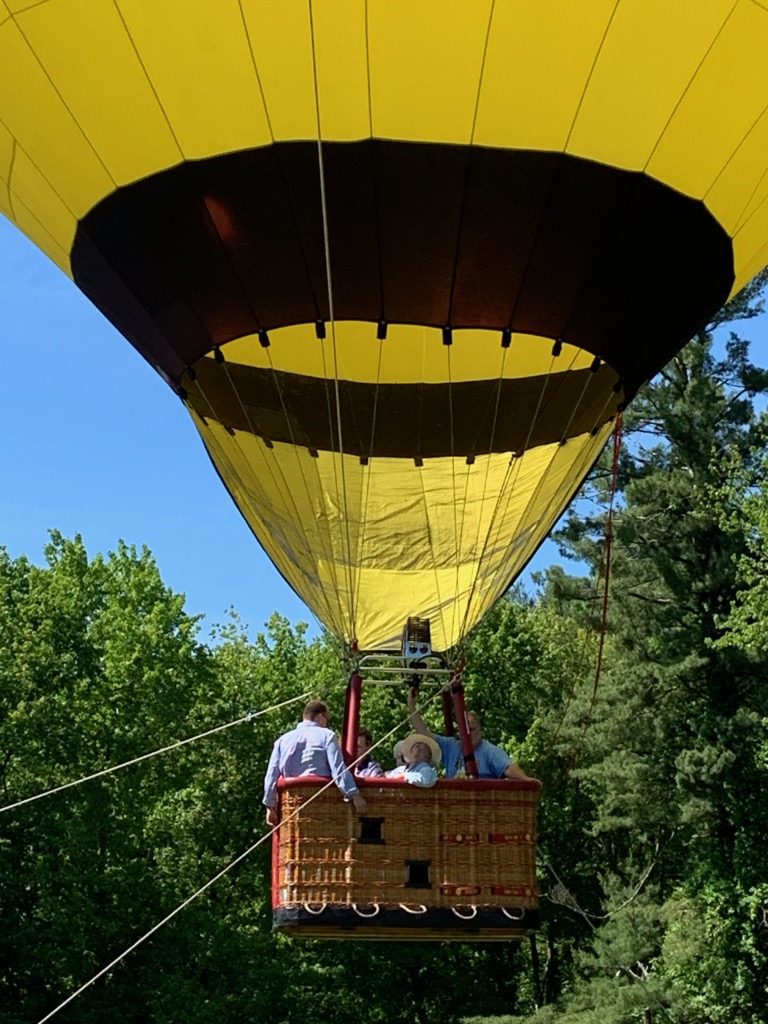 She continued, "The Lord pushes me along; tells me I can't be selfish or crabby. I tell everyone to talk to God. He's your friend and mine. When I'm worried, I say to God, "I need you!' Thanks to him, I'm positive 99 percent of the time."
The Red Sox are lucky to have such a faith-filled fan!