stories
In Honduras, The Spirituality of Nonviolence
---

---
By Delcid Matas, Mercy Associate
Sisters of Mercy and Mercy Associates in the Caribbean and Central and South America (CCASA) have been participating in workshops to more deeply embrace a life of nonviolence as part of our response to injustice and violence in our world.
We are aware that our planet and our continent are collapsing because of unbridled greed and corruption that lead to the exponential growth of poverty and the destruction of our common home.
Such institutional violence has become most evident with the COVID-19 pandemic, which has exposed great social inequalities and contributed to the deaths of thousands of people because of our weak health system. It is heart wrenching to see the images of pain and suffering and the powerlessness of healthcare workers who cannot count on the necessary protective equipment and supplies to provide proper care for the sick.
We, as Mercy, are experiencing the impact that corruption and impunity have on our people, whom we accompany. Their pain touches our own flesh. Deep down, we know that the path of violence is a path to the destruction of life and the disappearance of the human race. We feel compelled to change the way we relate to people, living beings and the natural world as a faithful reflection of the divine. We seek to become artisans of nonviolence and nurture our hearts with the spirituality arising from it.
This spirituality of nonviolence makes us realize that because we are in relation with other beings, their pain and suffering are our own. It connects us with the web of life and encourages us to unlearn habits, beliefs and false securities about our own role in systemic violence. It moves us to transform rage and anger into action that opens our minds and hearts and urges every person and society to awaken from the illusion of owning, conquering, subduing, marginalizing, classifying or objectifying other beings.
There is no other, there is only the self. We are one body, and we exist as members of this body. The spirituality of nonviolence moves us to engage our natural resources and our own lives in the search for systemic change in which every being can exist in harmony with all of creation.
---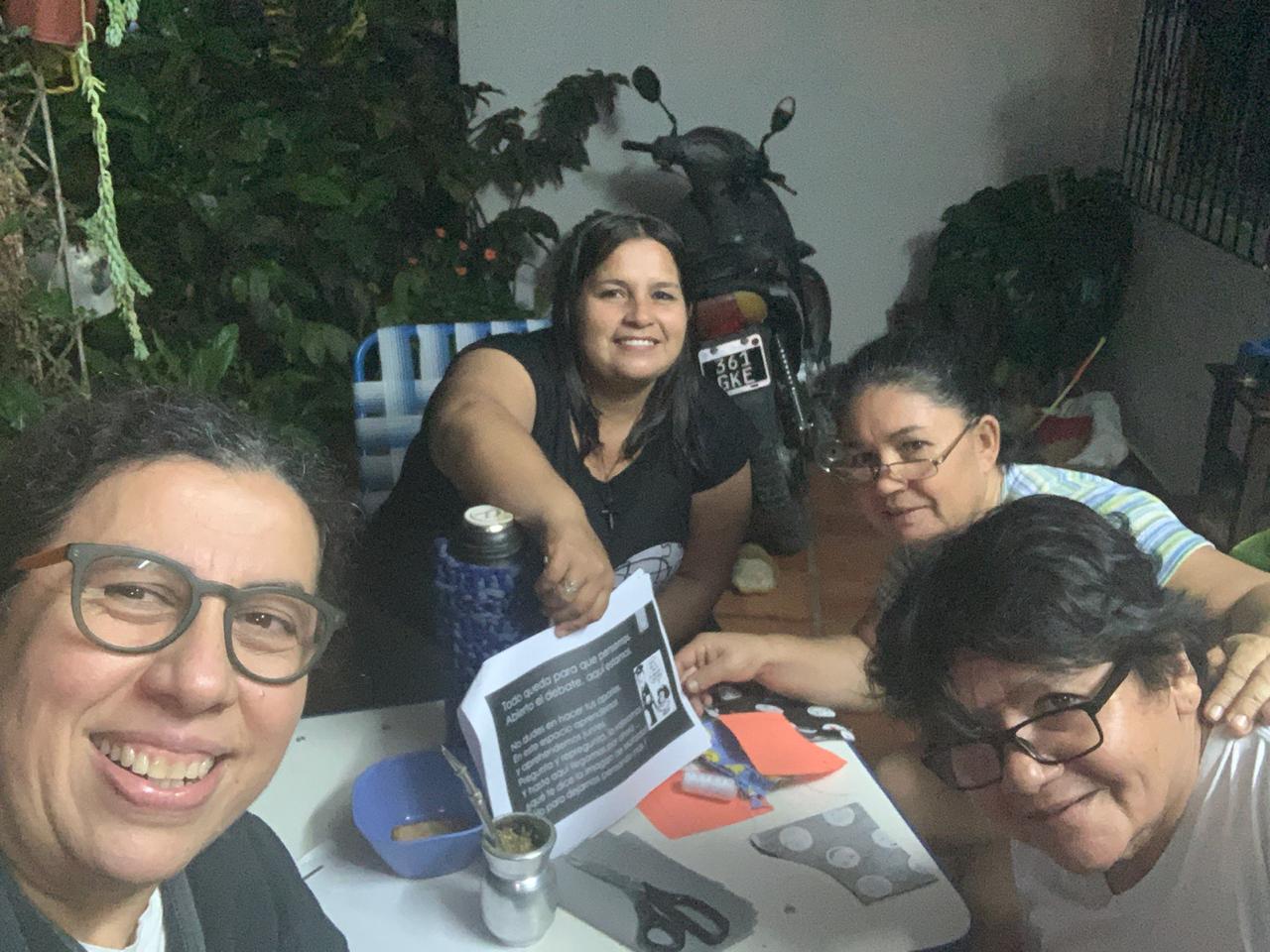 ---
In Argentina, Putting Nonviolence into Practice
By Griselda Franco, Espacios de la Mujer Foundation
Sisters and associates in Argentina have been working tirelessly to banish violence in our society, especially rampant femicide. In Buenos Aires, this work is carried out by the Espacios de la Mujer Foundation, Casita de Colores and the Women's Center.
At the Foundation, women are offered workshops such as yoga, dance, preservation of memory, drama, knitting and handicrafts. Workshops are also facilitated at schools to prevent dating violence and help break the cycle of violence within families.
At Casita de Colores, women and children are sheltered for up to a year while receiving medical, psychological and legal assistance. Workshops for such things as self-esteem, knitting, handicrafts and formation help them feel empowered and strengthened for when they leave the home to start a new life.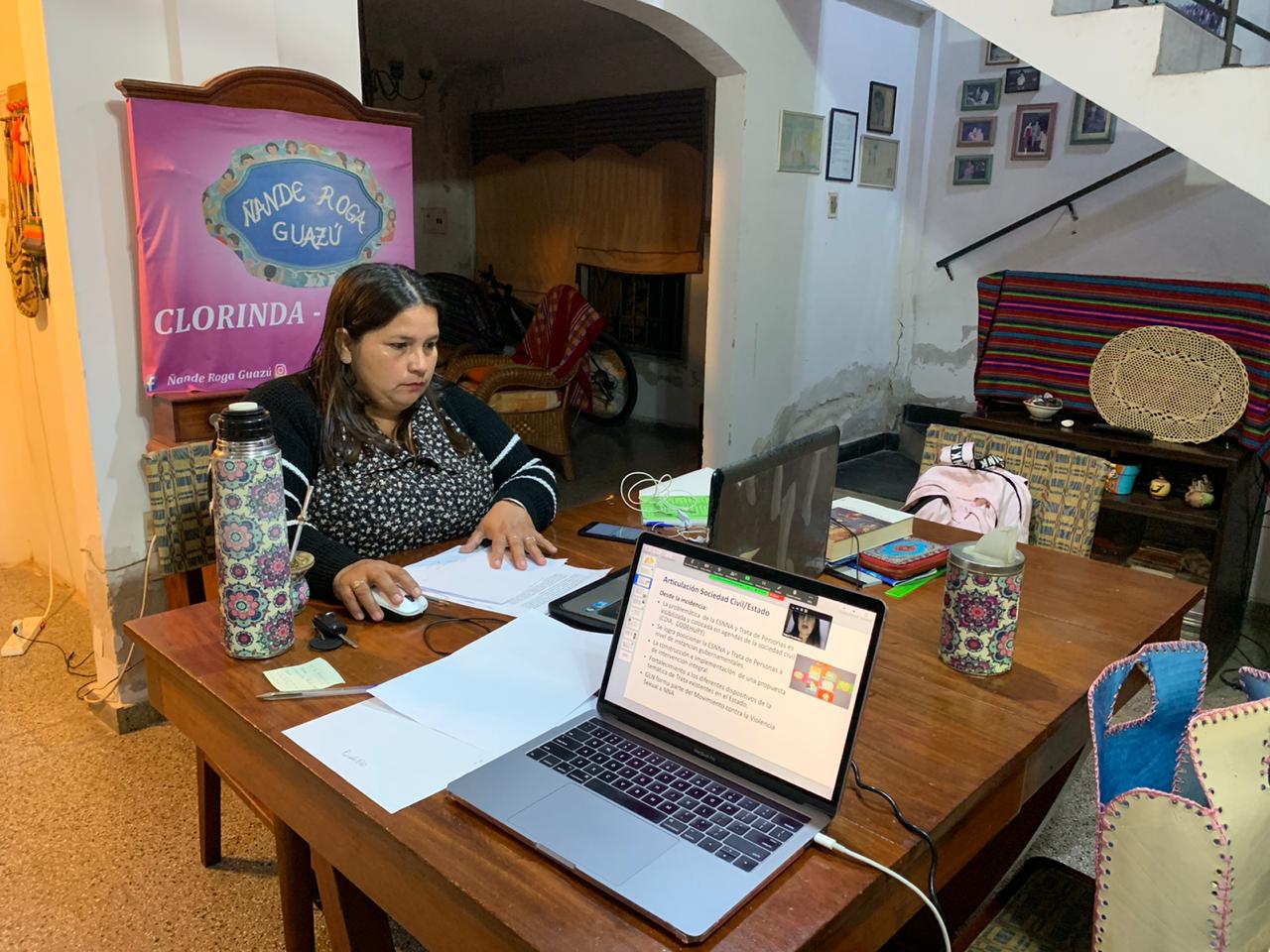 The Women's Center has been assisting women for more than 22 years and offers accompaniment to those who want to lodge complaints at police stations, file court cases and take other actions to alleviate their suffering.
The goal of these holistic programs is for women to learn about their rights and become empowered to live in peace and grow in their self-esteem. They are offered spiritual, psychological and social help, which can strengthen them to leave behind the cycle of violence.
Years ago, in Clorinda, Formosa, in northern Argentina, the Sisters of Mercy opened an educational center called Ñande Roga Guazu.
There, in a poor, patriarchal community in which violence is deeply rooted, Sisters of Mercy and Mercy associates work with children and young people, offering them safe shelter, tutoring, access to technology and recreation as well as snacks.
Children can be part of the Murga, a group of vocal performers accompanied by drums who take part in social activities and visit nearby towns, and women are encouraged to participate in Ni Una Menos, a movement against gender violence that demands justice and accompanies families of victims of femicide.
By actively working on the cause of nonviolence, we try to follow Catherine McAuley´s teachings and example and show that Mercy is here and now.