by Debbi Della Porta, Senior Advisor, Communications
I got an eye infection in El Paso, Texas. I actually contracted it before I went on a week-long immersion trip sponsored by the Sisters of Mercy to the El Paso, Texas-Juarez, Mexico border.
I could not initially see with my eye infection. Everything was hazy. It was itchy, scratchy, and really bothered me. I kept trying to make it better through different ways – prescription drops, warm eye compresses, cold eye compresses, homeopathic remedies. Nothing worked. I could not see clearly. I knew the problem, but not the solution.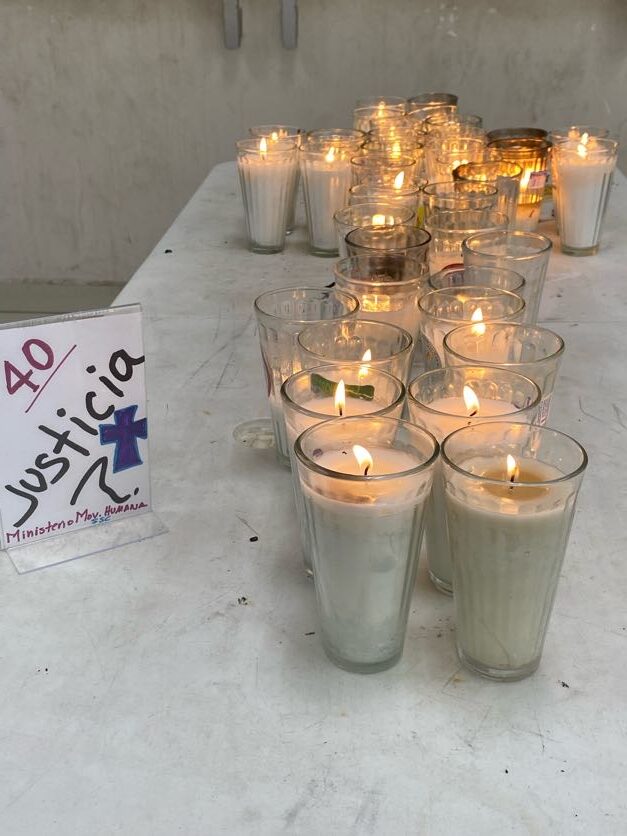 I tried to learn everything about my eye infection. I googled causes, symptoms, solutions. On the border immersion trip, I did the same thing. We tried to learn everything about migrants, people who leave their family, friends, home and culture to seek asylum. We listened to experts on the history of Mexico, immigration law, social service programs, unaccompanied minors, and farm workers.
 We worked at three shelters for migrants and watched them look at the chart of bus fares to different cities throughout the U.S. trying to decide the location of their next home. We heard their stories of courage and perseverance walking the 66 miles of the Darien Gap, a jungle-like area that connects the North and South American continents. We discovered that families ride atop or inside a series of fast-moving freight cars — known as La Bestia or "the Beast"  -in Mexico as part of their journey. We prayed with them, broke bread with them, and remembered the 40 migrants who died in a fire in March at a border detention center in Juarez when government workers and security would not allow them to escape the blaze.  

Finally, I could do no more for that pesky eye infection. So I called my doctor at home in Philadelphia. I explained my situation and location to the nurse. She asked me, "Is it really that bad at the border?" "Yep," I told her. "It is worse that you can even imagine." She called in a prescription, I picked it up and my eye infection went away.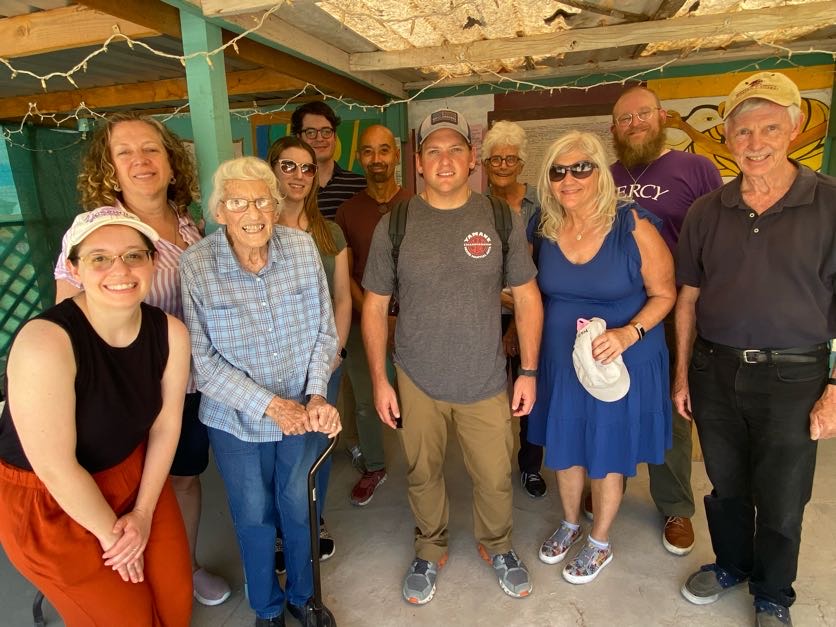 No prescription or simple solution exists for immigration. It is not going away like my eye infection. It is here to stay. The experts tell us the numbers of migrants will only increase. That we have a lack of infrastructure to welcome and process migrants. We can learn more about it, study the root causes, tell others, advocate for change and pray. But, that is not enough.
 
But one thing I see after that week-long border immersion encounter  –  as Catholics and people of faith, we have a choice. We can ignore the plight and poverty of migrants or follow God in responding to the greatest needs of our day with mercy, compassion, hope and action.