stories
Planting Seeds of Action at Mercyhurst University
By Sarah Bennett, Mercyhurst University
Since 2014, I've been teaching a course at Mercyhurst University called Environmental Problem Solving. The first time, I focused on teaching students about all of the environmental problems that we faced and saved solutions for the end of the semester. It quickly became apparent that this was exactly the wrong way to teach this course. My students were interested in the information but really depressed about the state of the environment—a reflection of the way many of us feel about global environmental issues.
We hear about the problems over and over again and think, "Someone must do something about this!" Then, before anyone can do anything, we hear about new troubles. The bad news keeps piling up, but focusing on the bad news is exactly the wrong way to tackle environmental problems.
The second time I taught Environmental Problem Solving, we discussed solutions as we talked about the problems. Students were much more optimistic about these issues being solved; however, they still thought, "Someone must do something about this!" I was distressed that they didn't realize that THEY were the "someones" to tackle these problems!
I now realize that students must be empowered not only with knowledge of these issues but also with experiences that show how they can be part of the solutions. For example, we now discuss the problems caused by litter and then we clean up a local beach or illegal dumpsite.
We discuss issues caused by deforestation, and then we meet with a local nonprofit organization in a forest that the group is managing sustainably. I've learned that pairing knowledge with action is the best way to empower people to BE the solution.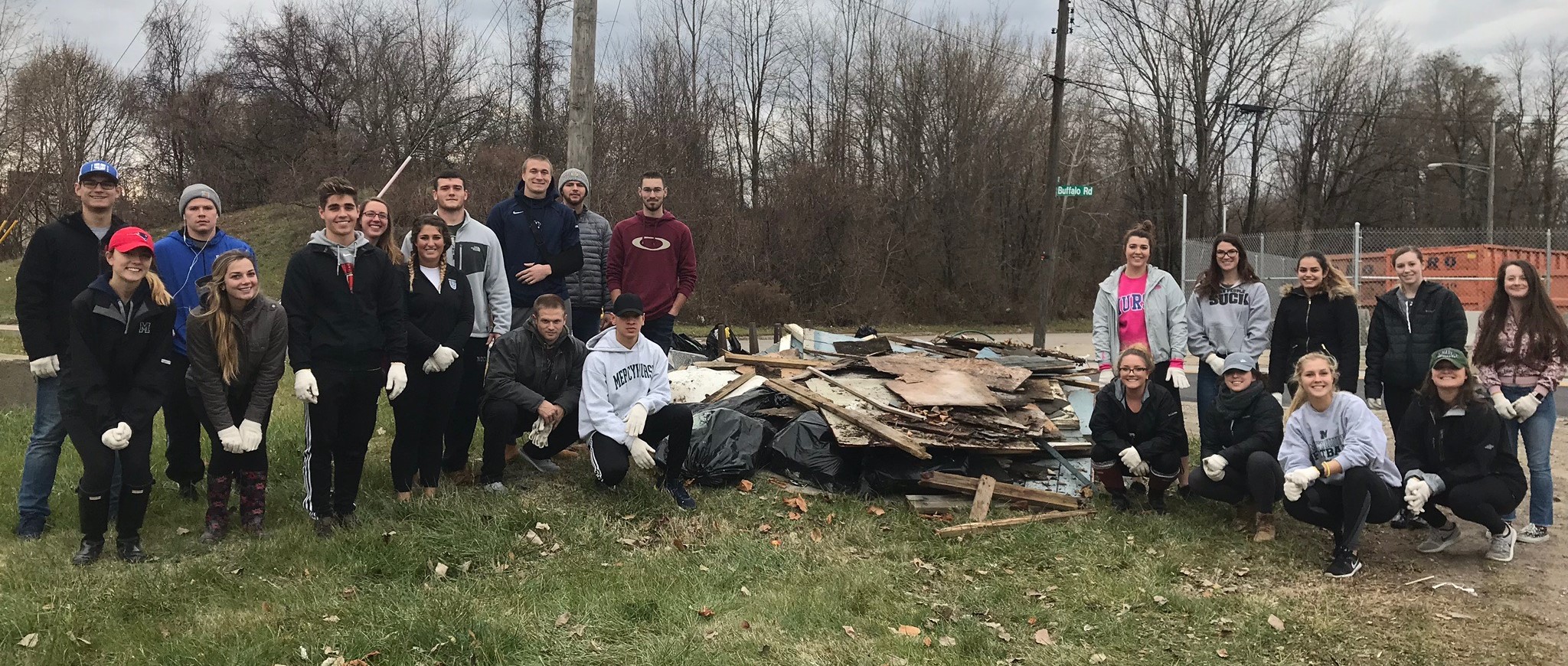 The Mercyhurst University Student Government has adopted sustainability as its theme this year, showing just how much young people want to be part of the solution. They are tired of hearing about our negative impacts on the environment and are ready to actually do something about it. We as a society need to harness this constructive energy by empowering our young people to put into action the great ideas they have. At Mercyhurst, this has led to the introduction of solar powered telephone charging stations, reusable mugs for all students on campus, a student-planned farmers market, a plastic bag recycling competition, a bee hotel to provide habitat to native bees, and campus events that teach students how to compost and eat more sustainably.
My experiences leading sustainable efforts at Mercyhurst University have taught me the true meaning of the Mercyhurst mission that comes from our Mercy heritage. Through service to others and the Earth, we can grow closer to God and work toward a healthier, more just world for all. Sustainable choices allow us to sustain all life on Earth and reduce our exploitation of its resources. They also reduce the negative effects of our overconsumption on people around the world. For example, if we purchase clothing made using sustainable practices, we reduce our impact on people living along the Ganges River in India, which has been polluted with dye from unsustainably made clothing.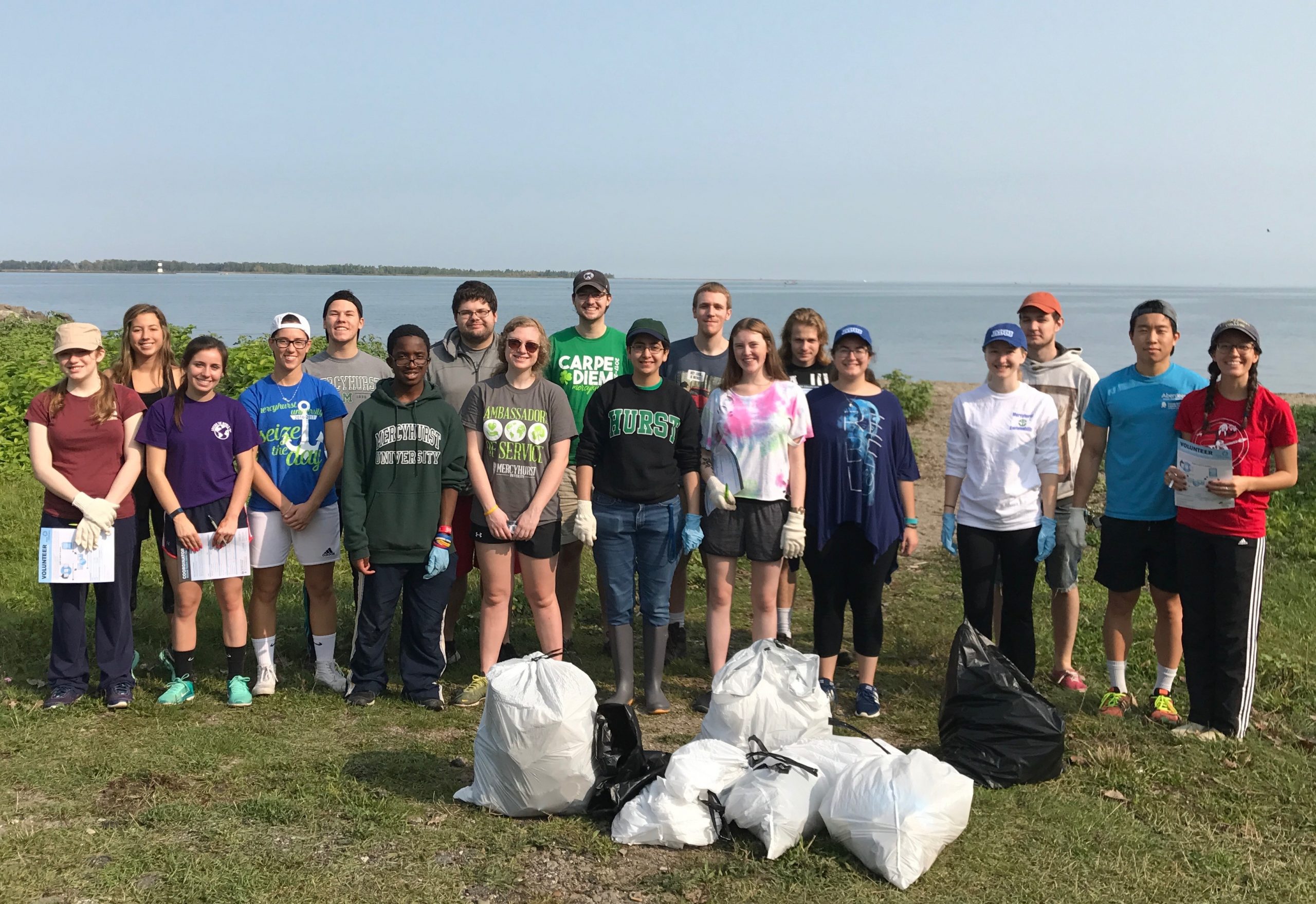 We must all change the way we think in order to reduce our impacts on the environment. We need to embrace the philosophy that "less is more." Reducing your consumption of goods, especially high environmental impact goods like meat, plastic, natural gas and electricity, is the single best way that you can act against environmental degradation. Simple changes you can make to reduce your impact include:
Use reusable items such as cloth grocery bags, stainless-steel mugs and reusable storage containers whenever possible.
Reduce your dairy and meat consumption, especially beef. Raising cows requires an incredible amount of water and food, so reducing your consumption will reduce your impact.
Reduce your use of your gas-powered vehicle. Walking and riding a bike are better for you anyway!
Reduce your fast food intake. Every item you purchase is individually wrapped.
Finally, empower the people around you to be part of the solution with you.
---
To deepen your engagement with the Sisters of Mercy's Critical Concern of Earth during the season of Lent, please explore an examination of conscience for consumers, a faith leader's guide to the impacts of climate change on regions throughout the United States, and a study & action guide to Laudato Si.