Learn more about Black History Month:
The theme of Black History Month for 2023 is Black Resistance. Here are some resources to learn about the origins and purpose of the event, as well as the ways Black Americans have pushed back against all manner of oppression and racism: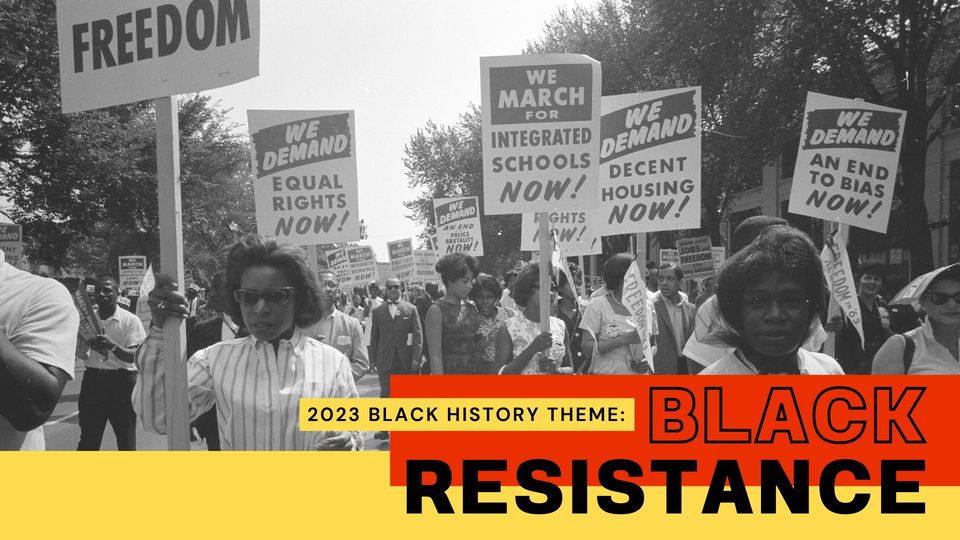 The Association for the Study of African American Life and History was founded in 1915 by Dr Carter G. Woodson and is the founder of Black History Month.
Sisters of Mercy were among a number of women religious, priests and rabbis who joined the Reverend Dr Martin Luther King in the march from Selma to Montgomery, Alabama in 1965 to press for voting rights. Sisters of Selma: Bearing Witness for Change tells their story.
Avila University's Dr. Carol K. Coburn was a consultant on the documentary and interviewed Sister Patricia McCann of the Sisters of Mercy, who participated in the Selma march, for the Global Sisters Report.
The Equal Justice Initiative was founded by Bryan Stevenson, a lawyer who has fought for justice for those wrongfully sent to death row, including children. His book Just Mercy describes that fight. EJI also founded a museum and memorial to America's history of racial injustice, enslavement and lynching.
The New York Times Magazine's 1619 Project led by Pulitzer-prize winner Nikole Hannah-Jones explains how the "original sin" of slavery has left a legacy that is embedded in many aspects of American life. The website provides resources and essays, and there is now a six-part series based on her book.