stories
'Everything I Do Is Mercy': Sue Jenkinson Honors Sisters Who Formed Her
By Catherine Walsh, Senior Writer
Like the tides that Sue Jenkinson grew up with by the ocean in Swansea, Massachusetts, her life has been one of change and loss, gain and gift. Mercy, she says, has been the constant. "I can't imagine Mercy not being in my life."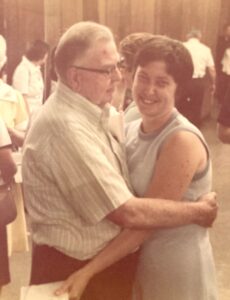 When she was just two years old, her mother died, leaving behind Sue, her infant brother George and their grieving father. The family stayed close to the children's maternal grandparents, and it was on visits to them in the Fall River, Massachusetts, area that Sue first saw Mount Saint Mary Academy, a Sisters of Mercy high school that educated generations of girls over many decades. When she was old enough, Sue enrolled at the school and connected with the Sisters of Mercy. "They encouraged me, challenged me and taught me to question and to think critically," she says.
With the sisters' encouragement, Sue went on to Salve Regina University in Newport, Rhode Island, whose oceanside campus reminded her of home. During a freshman retreat, Sue says, "I was zapped by God and the Mercies. I'm not sure who got to me first!" It was 1967 and she entered the community, spending two years in the Cumberland, Rhode Island, novitiate before returning to campus and graduating in 1971. For the next 15 years Sue served as a Sister of Mercy, becoming immersed in the needs of economically disadvantaged women and children and ministering as an innovative educator and pastoral associate. Along the way she earned a Master of Education degree at Boston College.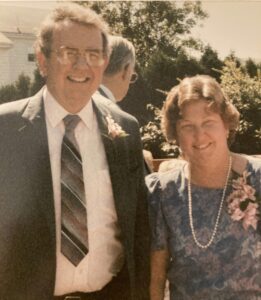 Reflecting on those years, Sue joyfully recalls helping students learn through individualized tutorials, and cofounding with other Sisters of Mercy the McAuley House soup kitchen in Providence, Rhode Island, and Lucy's Hearth, a Middletown, Rhode Island, shelter for women and children experiencing homelessness. She loved her ministries and she loved her life in community. But then she met Ed, who like Sue, was discerning whether to leave religious life. "He was a great man and my best friend," she exclaims. The two married and enjoyed almost eight years together before Ed passed away. "I wouldn't trade a day I had with him," says Sue. "It was all gift, as is all of life."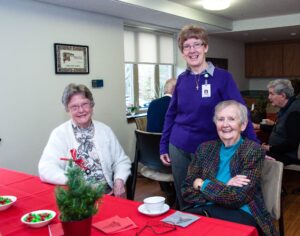 As a layperson, "I never strayed far from Mercy," continues Sue. For many years her work involved helping unhoused people and domestic violence survivors, as well as educating students about relationship violence prevention through the Katie Brown Educational Program she cofounded. And then an opportunity arose to serve as director of ministry for the former Northeast community. Her office was in Rhode Island in the former provincial building that she once cleaned as a novice. "Talk about coming full circle," she says with a laugh.
So deeply has Mercy shaped her life that almost 20 years ago Sue cofounded the Mercy Legacy Society in Rhode Island, whose members include the Sisters of Mercy in their estate plans. Now retired, she notes that Sisters of Mercy are her closest friends and have always been there for her, including when she underwent cancer treatments several years ago. She reflects, "My life is all about Mercy, about the values I absorbed from the community like a sponge: Helping women, meeting people's basic needs for shelter and food. I'm a donor now because of those values. My link is Mercy."