By Sister Sandy Prucha
You arrived in the Fall of the evening
Or maybe a Summering afternoon
One lonely chirp called out to the world
"Are you there? We have much yet to croon!"
Heat of mid-year drew me out of retreat
To sing and find others, my chirp of repeat
This life of my season has taken its toll
Immerged, I now glisten in search of my Soul—
—Mate! Where are you?
I know you are there!
Our time is now coming
To embrace every Care—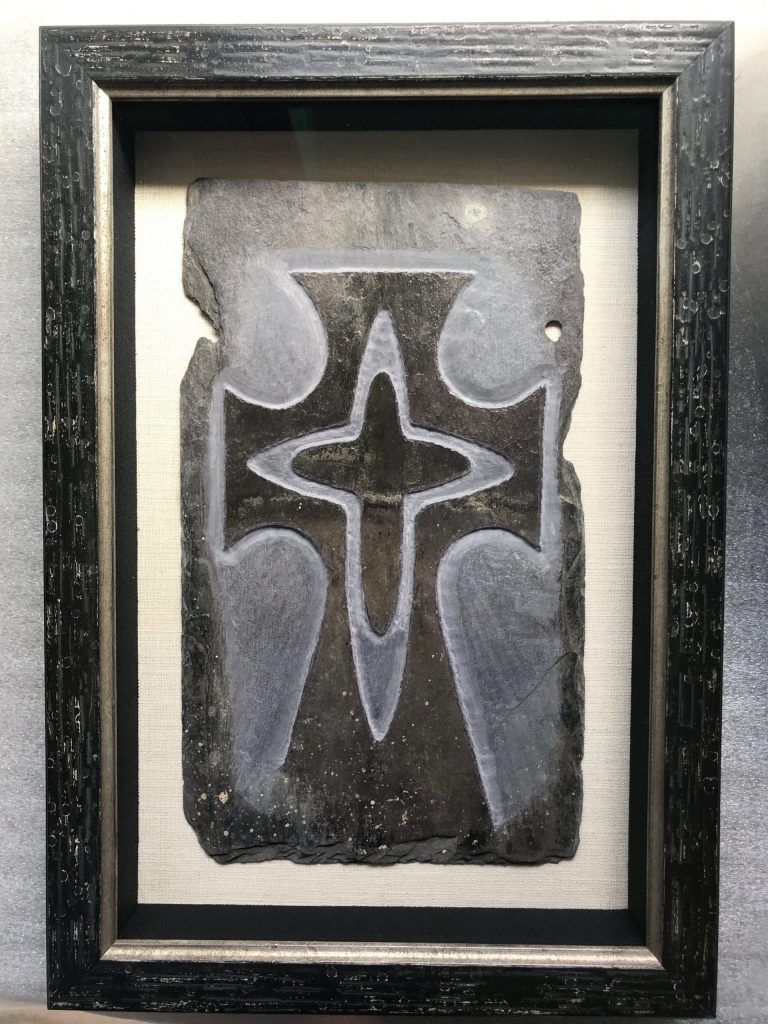 —Giving my heart
Is all that I know
I'm rendered and scarred
From the years as I grow
My voice among many,
The night chorus is strong
Take care where you tread,
I'm shadowed in lawn
As I move through the dark, calling out to the throng
"Where are you my love, we do not have long!"
Our season is changing, one chirp at a time
Tonight we are twenty; tomorrow we are nine!
Still I call out with purpose and vim
Our chirpings grow calm as cold enters in
This evening of quiet, which beckons by choice
The occasional cricket, now One lovely voice
---
*Sister Sandy on her process:
This poem is symbolic of our shrinking Sisterhood of Mercy. The large wood hands I carved from a fallen tree in St. Louis as a younger sister (1977). The Mercy Cross engraving is hanging at our Institute office in Silver Spring. It is an engraving (2019) of our more modern Mercy Cross on an original stone slate from C. McAuley's Baggot Street house, Mercy International Centre (circa late 1820s).