2020 has been a year like no other, and the stories featured on our blog have shown the many ways that we, as Mercy, have responded to its challenges.
The COVID-19 pandemic affected all, throughout the Institute and the world, turning our blog into a space for reflection and hope as we collectively dealt with uncertainty, fear and grief. Amid these unprecedented times, we found solace in our Mercy spirituality and history while celebrating the ways our Works of Mercy continued and met needs both new and eternal. The liturgical seasons of Lent and Advent gave structure and meaning to our quarantined days, and the wisdom of our founder Catherine McAuley and our Mercy foremothers guided and bolstered us along the way.
As we approach the dawning of a new year, we invite you to look back, read and reflect on our Top 10 Most Popular Blog Posts of 2020!
---
by Sister Agnes Therese Brennan
"Amid the current darkness, we are already perceiving Light in the way that people are attending to one another. There is a new sense of interconnectivity among us. We are in this together, regardless of race, gender, creed, etc. In other words, this virus is teaching us more than anything else that we are one human family." (Read more…)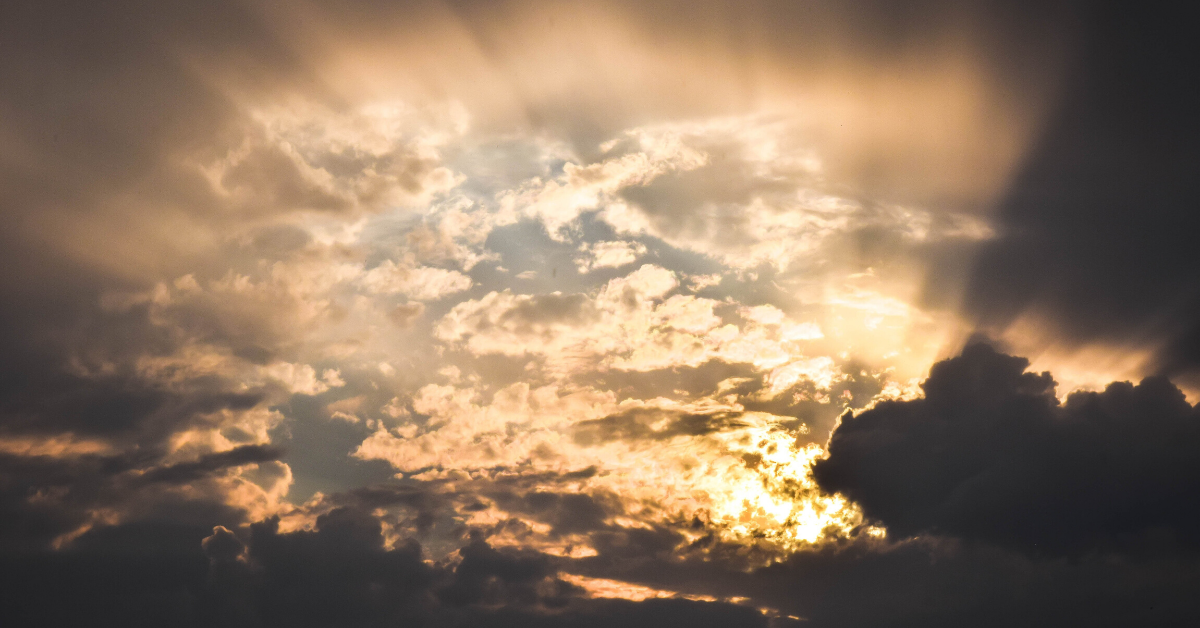 ---
by Mark Piper, Mercy Associate
"Q: To whom shall we turn in this pandemic? Our healthcare system and health are on the brink, our economy and livelihoods are in dire straits. Our responses seem very disjointed from a global, national and even individual perspective. Whom shall we trust or implore for help? Certainly, health experts, but what of our local, national and global leaders?"
"A: We can never say it is enough. God and God alone must be the principal motive of all actions—it is this pure intention of pleasing God that renders good work valuable and meritorious. Without this … the most heroic actions and sacrifices are of little value." (Read more…)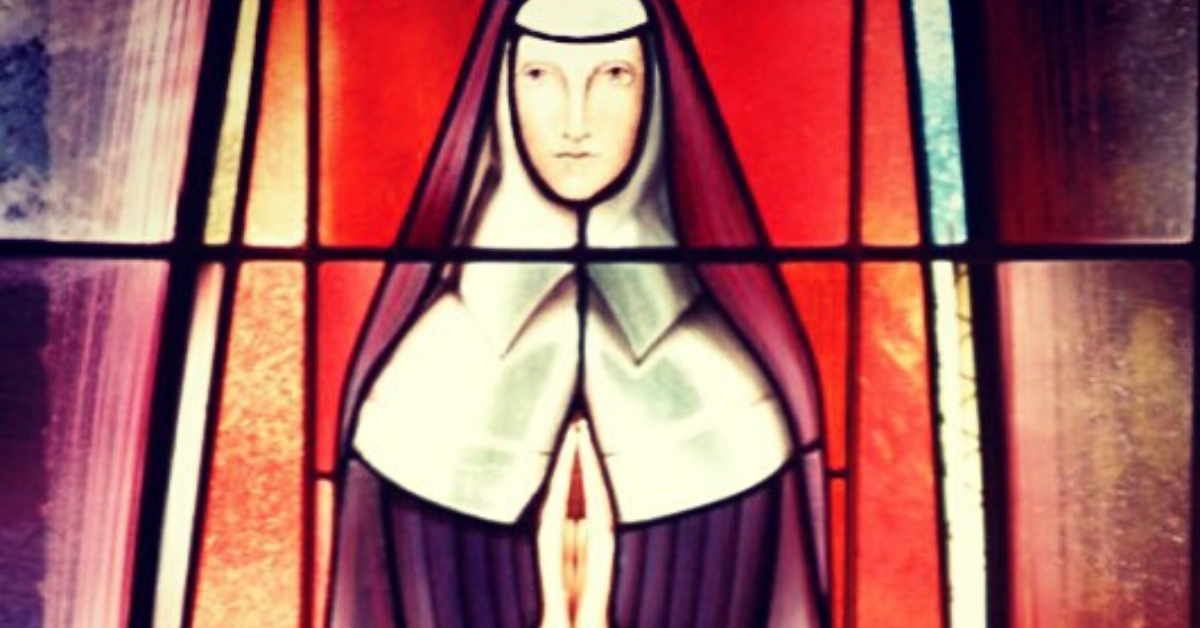 ---
by the Institute Office of Anti-Racism and Racial Equity and the Sisters of Mercy Justice Team
"Each day, we ask you to bring into your heart and spirit, in addition to those who are casting the votes and running for office, those who are most impacted by the different issues that are part of Mercy's Critical Concerns: Anti-Racism, Earth, Immigration, Nonviolence and Women as well as the act of voting in this year." (Read more…)
---
by Sister Angelina Mitre
"True conversion to God is manifested in a generous and unbiased openness to works of mercy, an openness to community. Pope Francis reminds us that Lent is re-discovering that we are made for the fire that always burns, not for the ashes that go out right away. May our fire burn bright in our hearts, purified by the God of mercy and our practice of the works of mercy." (Read more…)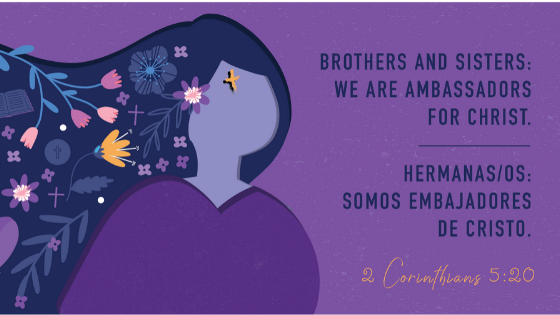 ---
by Sister Patricia McCann
"Dear brave women, you who walked the path of Mercy before us, you've known epidemics in other times and places. Be guides for us now as we navigate new and frightening paths—a worldwide pandemic, universal social turmoil and economic distress, and so much fear, pain and anxiety for ordinary folks. We know that there are blessings in all of this somewhere; help us to find and share them. Walk with us. Amen." (Read more…)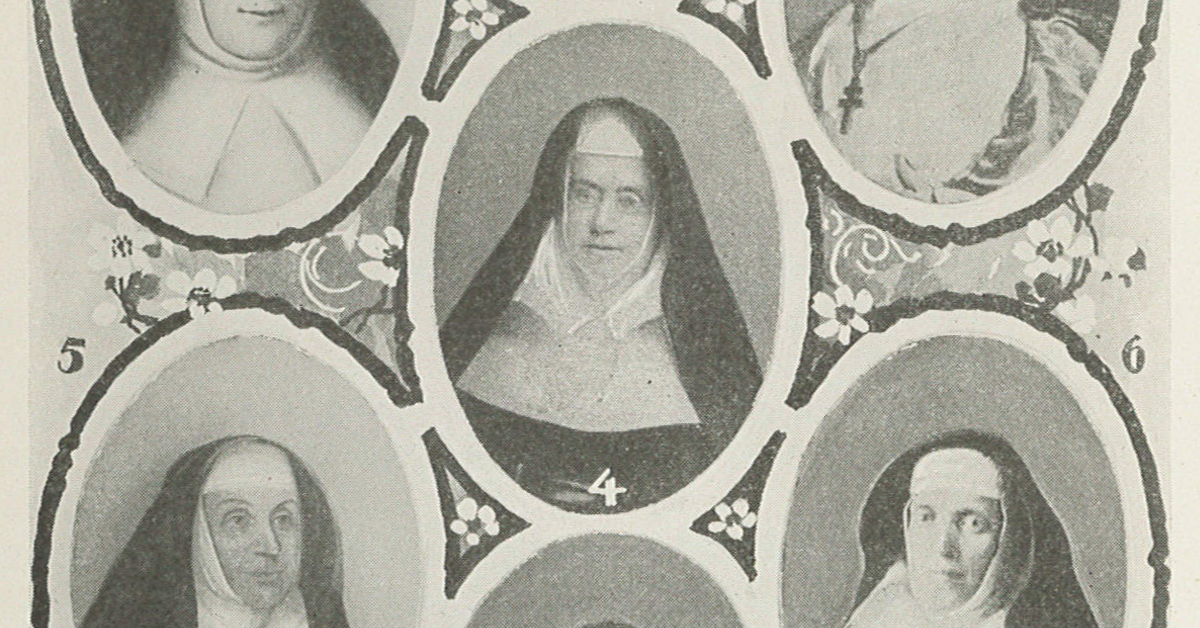 ---
by Sister Deborah Watson
"COVID-19 has renewed our appreciation of the importance of intimate human contact. We long to hug a friend, shake hands with an acquaintance, kiss a grandchild. But it has also brought us to a new understanding of the global inter-connectedness in which vast injustices play out. On the one hand, we have an intimate encounter between two pregnant women contemplating the new and mysterious (in the full sense of that word!) life growing within each of them. On the other hand, Mary mobilizes our hearts and minds to embrace the Mystery of a God who 'raises up the lowly and fills the hungry with good things' (Luke 1:52-53)." (Read more…)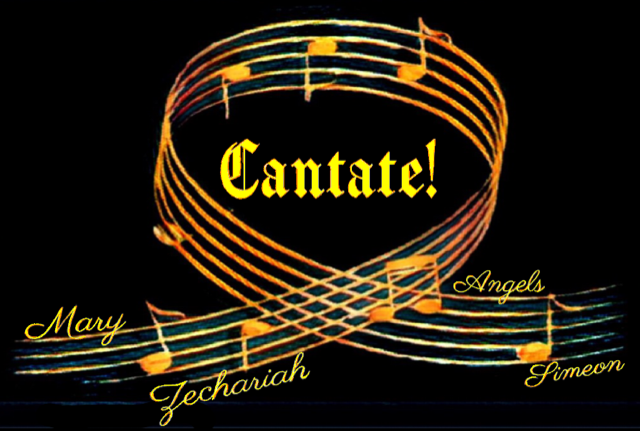 ---
by Sister Mary Reilly, as told to Catherine Walsh, Communications Specialist
"Over my 72 years as a Sister of Mercy, I have been transformed into a feminist. I was one of nine children raised by Irish-born parents in South Providence, Rhode Island. We didn't have much, but nothing prepared me for the poverty I saw in Central America in the 1960s." (Read more…)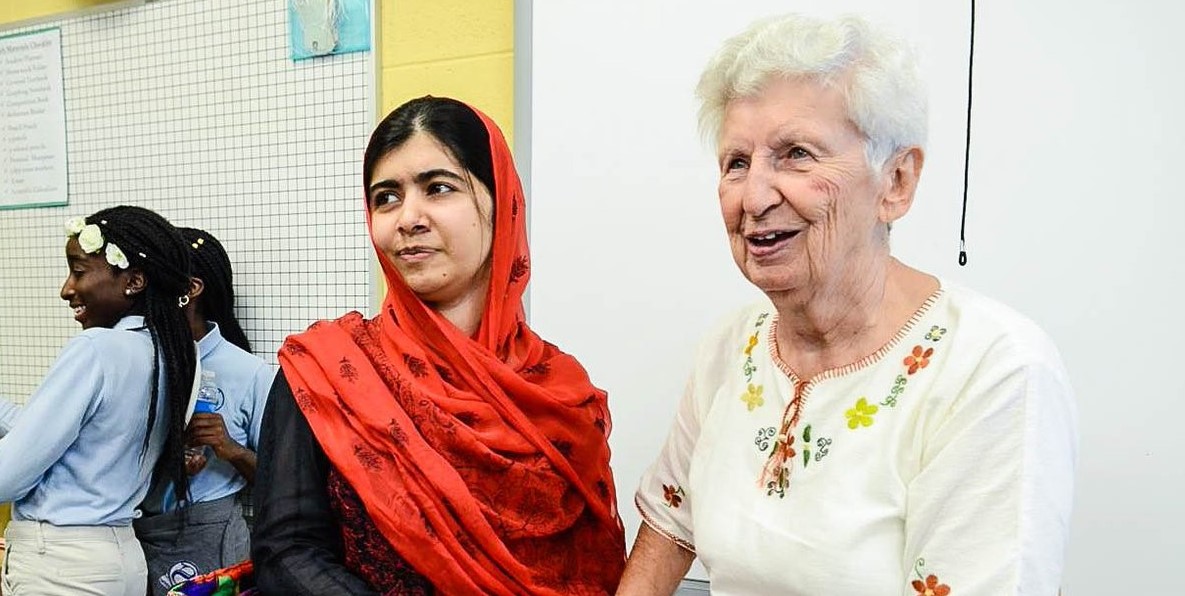 ---
by Sister Patty Cook
"Welcome to the place where we can all bow our proud heads. The Cosmic Christ, the Divine Connector reigns here! Step right in, with Easter joy, toward a celebration like no other. Surely it is time to lean contemplatively into the energy of this Easter. The God of Mystery is working subversively, planting signs we discover, as we find divine traces in our earthly really real, today, here, now." (Read more…)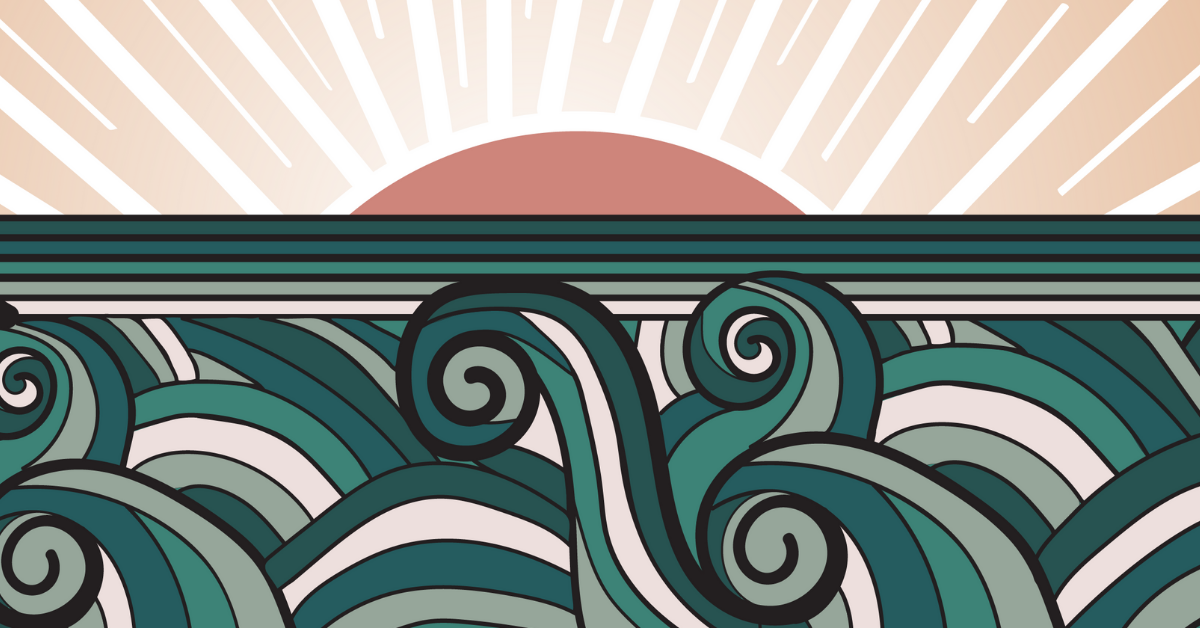 ---
by Sister Eloise Rosenblatt
"Mary Magdalene has suffered millennia-long stereotyping as a reformed prostitute. Any woman in the Gospels who doesn't have a name, who is referred to as being caught in adultery, or purchasing expensive ointment, or weeping at Jesus feet, is identified as Mary Magdalene the 'sinful woman.' This mis-identification has come from male exegetes and preachers—even Ignatius of Loyola in his Spiritual Exercises." (Read more…)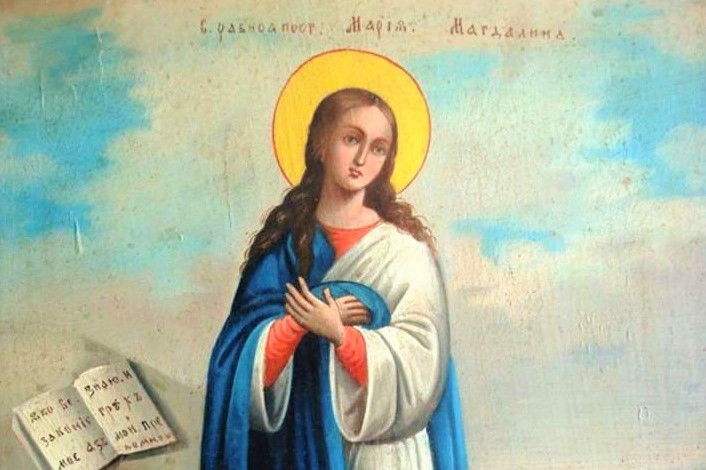 ---
by Catherine Walsh, Communications Specialist
"'God put me on this Earth to become what I could, and to do it in his honor,' says Marie, noting that her great-grandfather, a freed slave named Gabriel Coakley, helped found St. Augustine's Church in Washington, D.C., during the Civil War." (Read more…)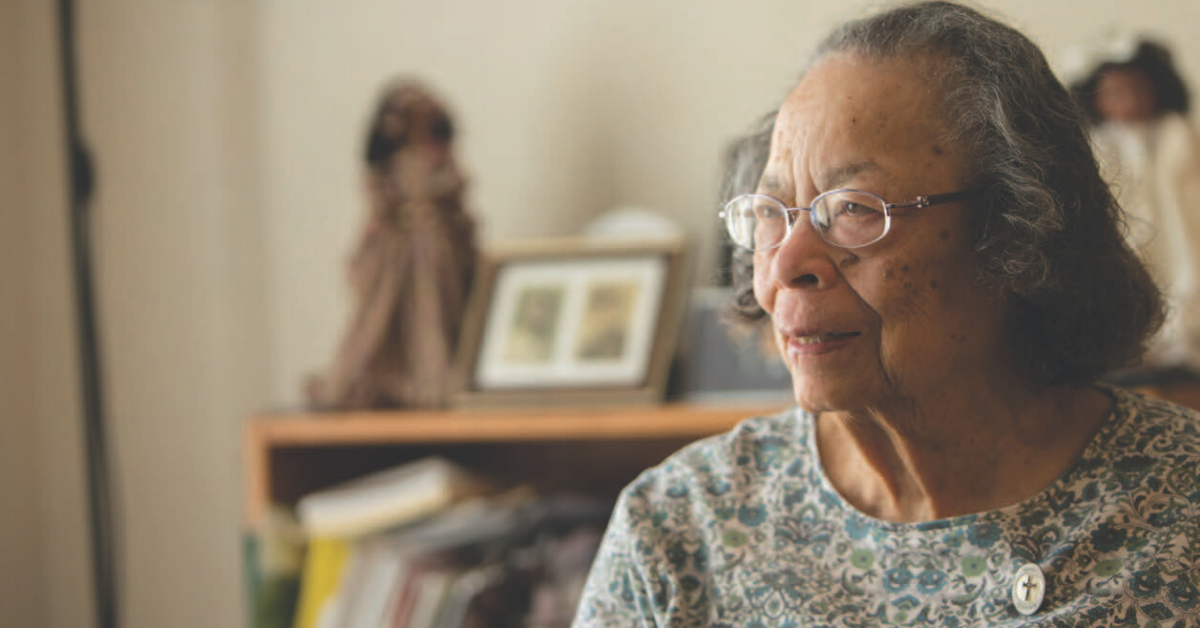 ---
If you enjoyed reading these blog reflections, we invite you to subscribe to our blog and continue reading along with us!