stories
A Year in Mercy — The Top 10 Blog Posts of 2019
Throughout the last year, the Connect with Mercy blog was filled with wit and wisdom; with words of solace and pictures of beauty in its many forms; with reflections from the border and meditations on being gay or black or civilly disobedient while remaining faithful to our shared Gospel call. Both the postings and the responses to them expanded our sense of what it is to be Mercy for our suffering world and enlarged our understanding of community.
We share with you today the 10 most popular blog posts from 2019 and wish you all a very happy new year. We look forward to your submissions and comments in 2020.
---
by Sister Janet Rozzano
"Every June in our country, the lesbian, gay, bisexual and transgender (LGBTQ+) community and its allies come together for a month-long celebration of love, diversity, acceptance and pride. Parades, concerts, memorial services and speeches are scheduled. Rainbow flags pop up everywhere. And what does this have to do with us as Sisters of Mercy?" (Read more…)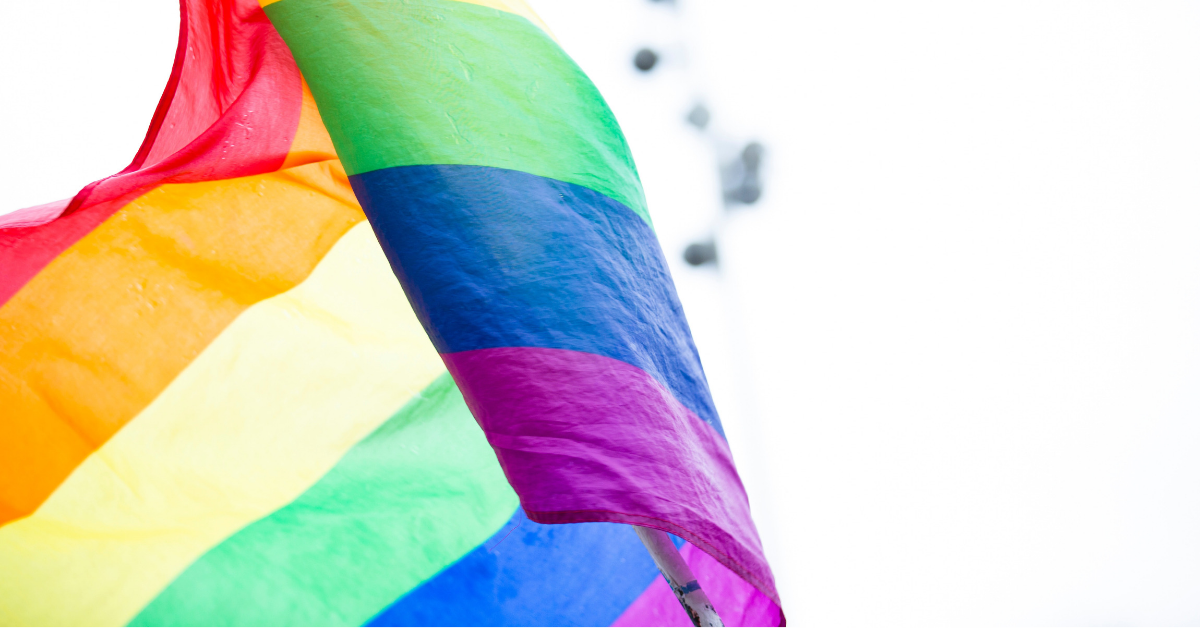 ---
by Catherine Walsh, Communications Specialist

Sister Katherine "Kay" Graber, 82, is the youngest and only surviving sibling of 15 children, in a family that included four Sisters of Mercy. That's right. One family. Fifteen kids. Four nuns. "I like to say that I was born into the Sisters of Mercy," says Sister Kay with a chuckle. "I grew up visiting my sisters in the convent." (Read more…)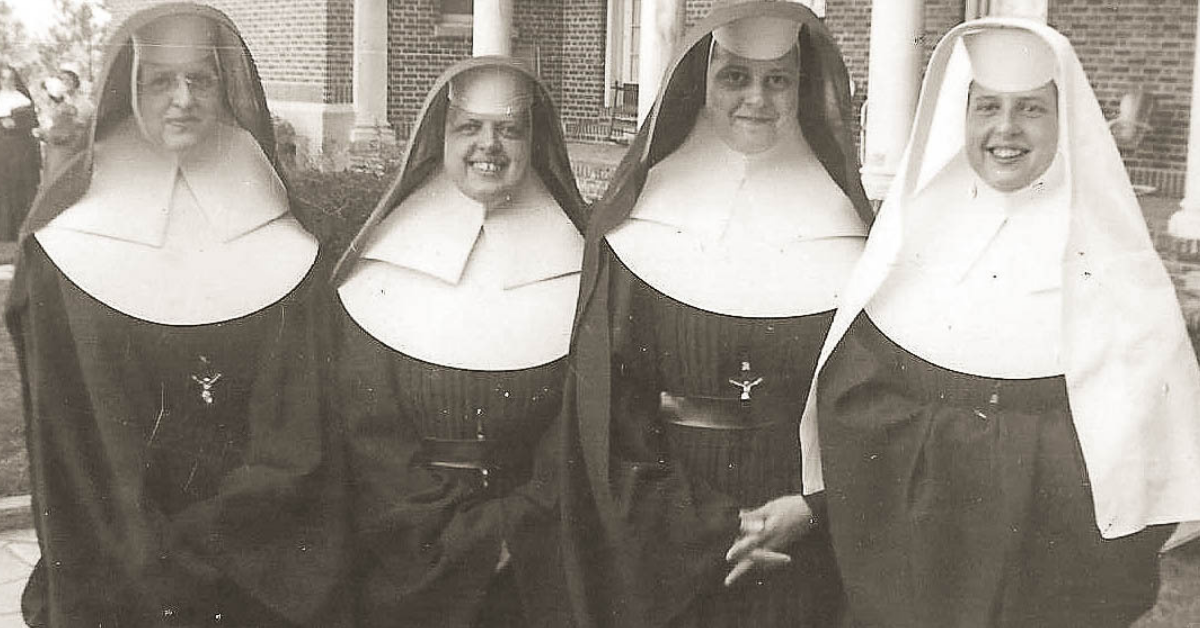 ---
by Sister Libby Fernandez

"As a Sister of Mercy for over 29 years, I have been given the opportunity to create an innovative ministry called 'Mercy Pedalers.' We are all volunteers full of passion and desire to connect with our most vulnerable men and women experiencing homelessness in Sacramento, California. We use bicycles and tricycles to reach out to those we encounter on the streets, sidewalks, alleys and parks. It is a ministry of presence and action based on the 'Works of Mercy' and emphasizing 'Welcoming the Stranger.'" (Read more…)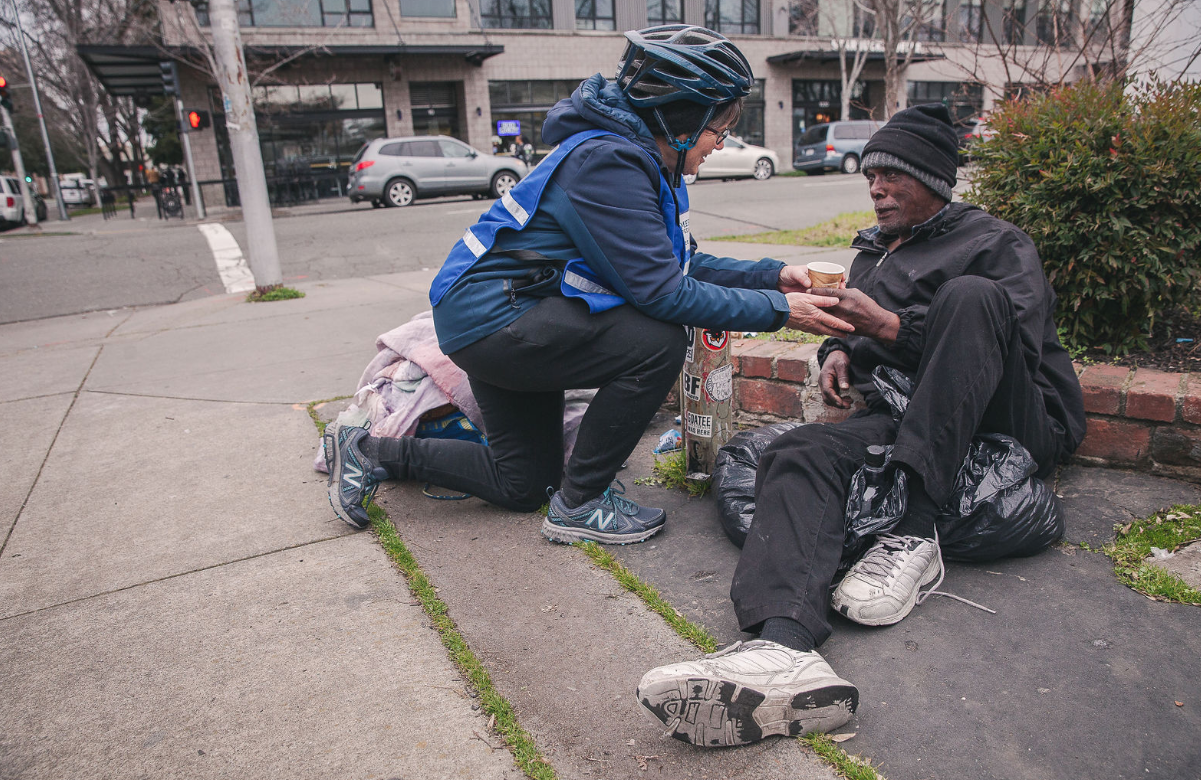 ---
by Catherine Walsh, Communications Specialist

"As a Sister of Mercy, Mary Ann LoGiudice never imagined that she would also be a mother, let alone of a little girl who would die in her arms of AIDS." (Read more…)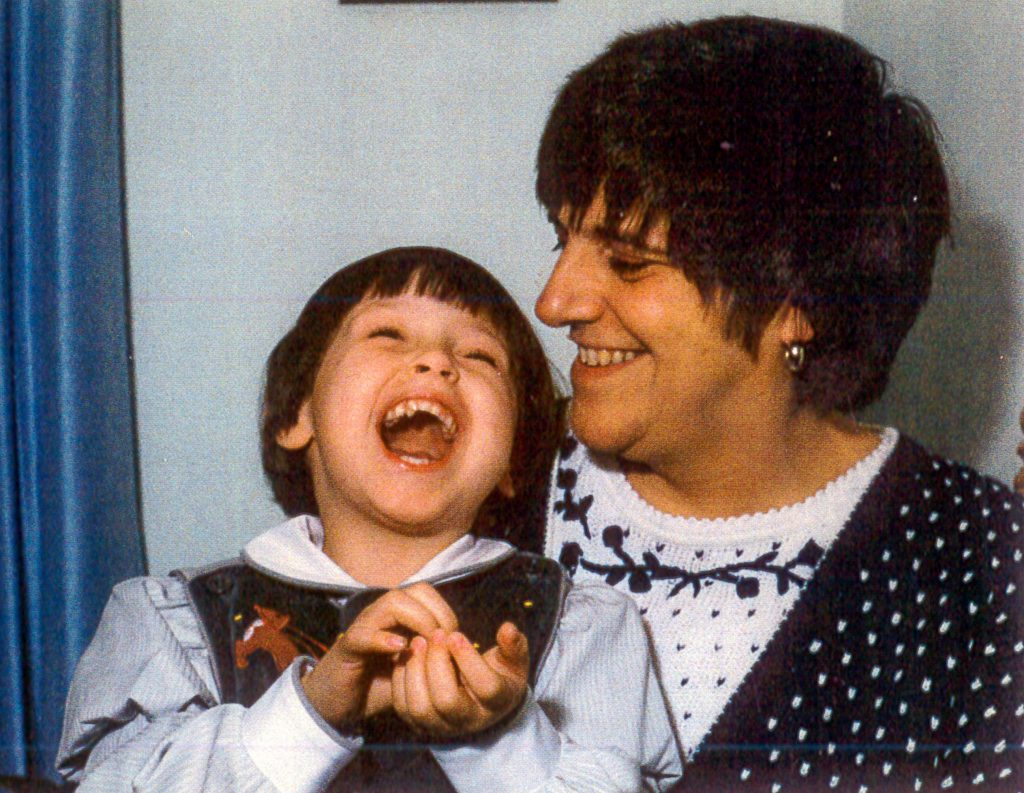 ---
by Ingrid Robinson, Mercy Associate
"In impoverished Haiti, where sanitation is a daily challenge, disposable items are unheard-of luxuries. That includes feminine-hygiene products, which must be washed and reused…To alleviate the problem, Dr. Ellen Lawson of Mercy Urgent Care in Asheville, North Carolina, began sewing and distributing hygiene kits for Haitian women as she travels there often to work with the Mercy Focus on Haiti ministry. " (Read more…)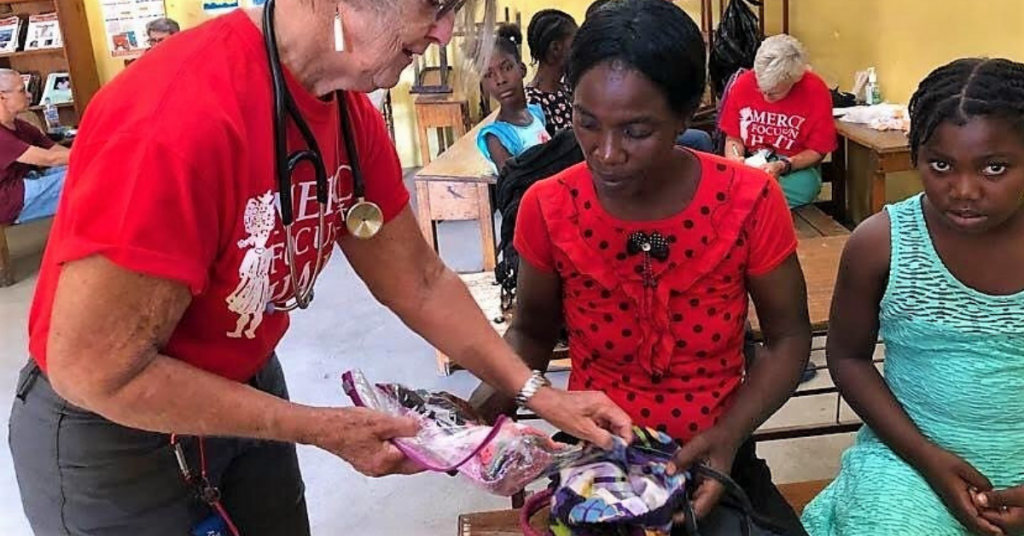 ---
by Sister Mary Sullivan

"For God is Love, and our God is not an unmoved God, remotely indifferent to the universe and to the Life this God has created and sustains. Our God is an Always Coming God, still creatively present and eagerly moving toward us." (Read more…)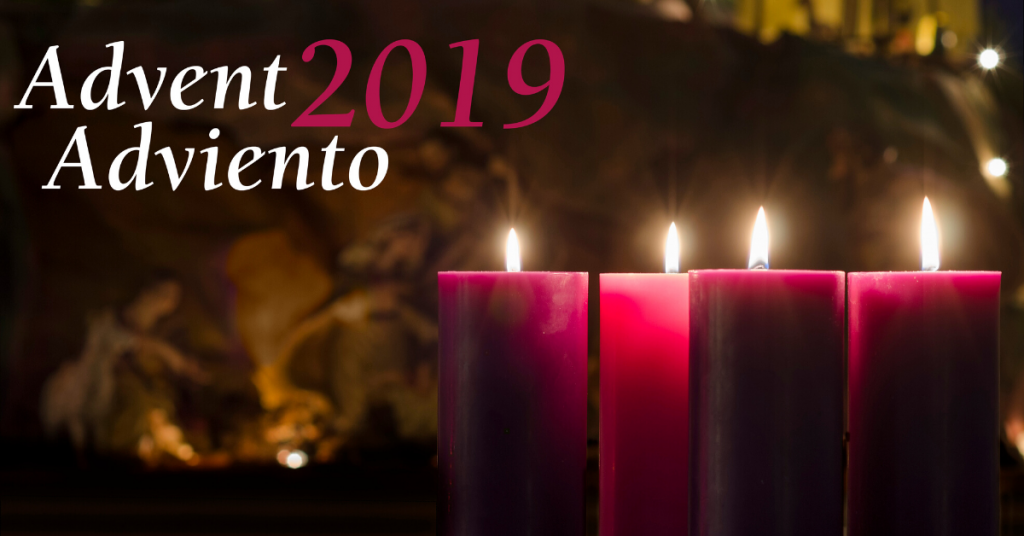 ---
by Jeremy Dickey, Communications Manager
"It's true that Honduras is an often difficult and complicated place, but even through all of this difficulty, and even through all the sadness it visits upon the people, it is a country filled with immeasurable amounts of hope, too." (Read more…)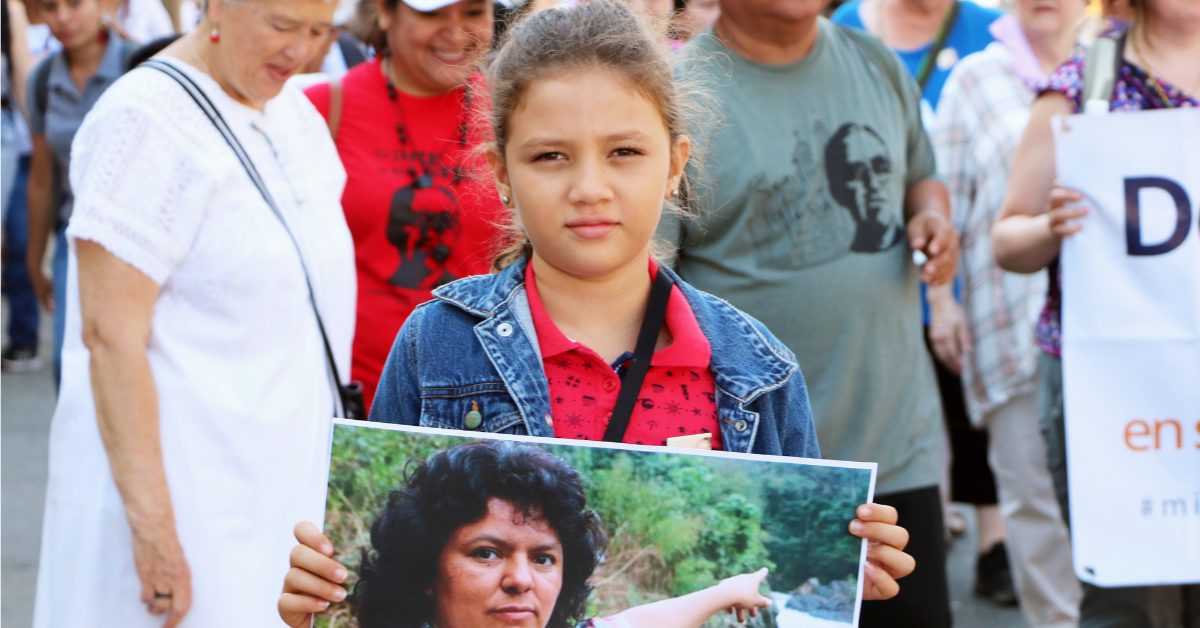 ---
by Sister Judy Mouch and Sister Fran Repka
"We experienced the resilience, patience, courage and hope of these asylum seekers as rooted in their faith in God and trust in the goodness of others. It was a busy two weeks, but one filled with a palpable sense of hospitality as we walked with our sisters and brothers 'to restore human dignity.'" (Read more…)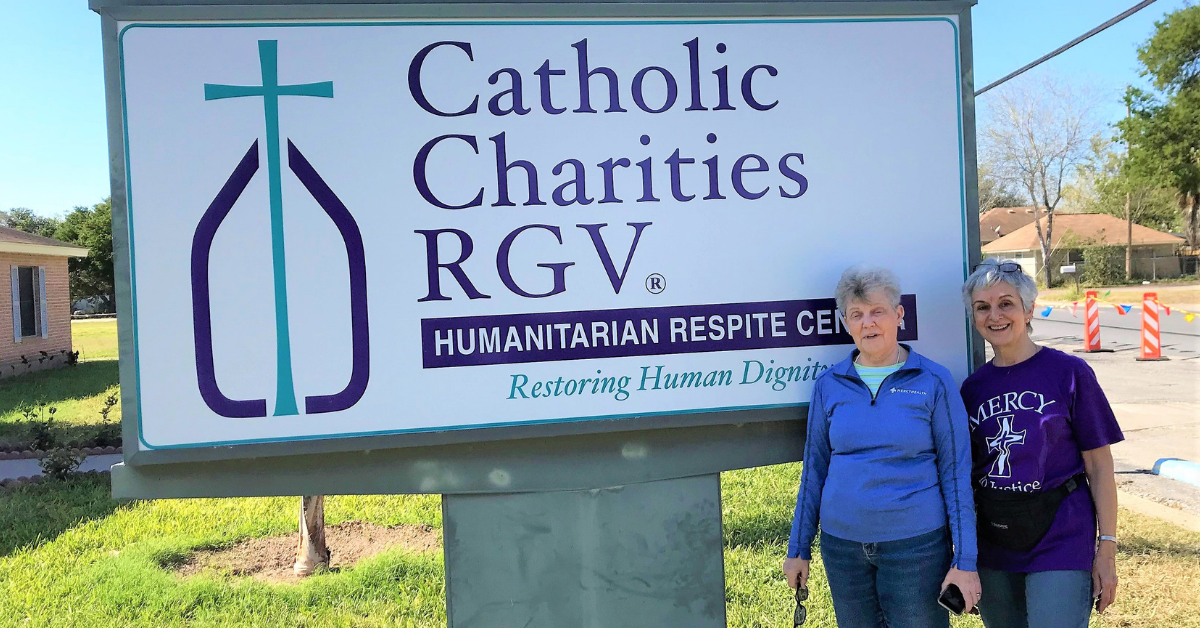 ---
by Sister Karen M. Donahue

"At a time when racist speech and behavior are modeled and condoned at the highest levels of our government; when white supremacist groups are emboldened to abandon their robes and hoods and march through our cities; and when states enact measures to disenfranchise voters of color, the prophetic voice of the Church is needed more than ever. But it must speak in explicit terms, not vague generalities." (Read more…)

---
by Sister Janet Korn

"We realize that what our country is doing is immoral and we must respond so that our voices are heard. Civil disobedience is one means of drawing attention to the immorality of what our nation is doing in our name." (Read more…)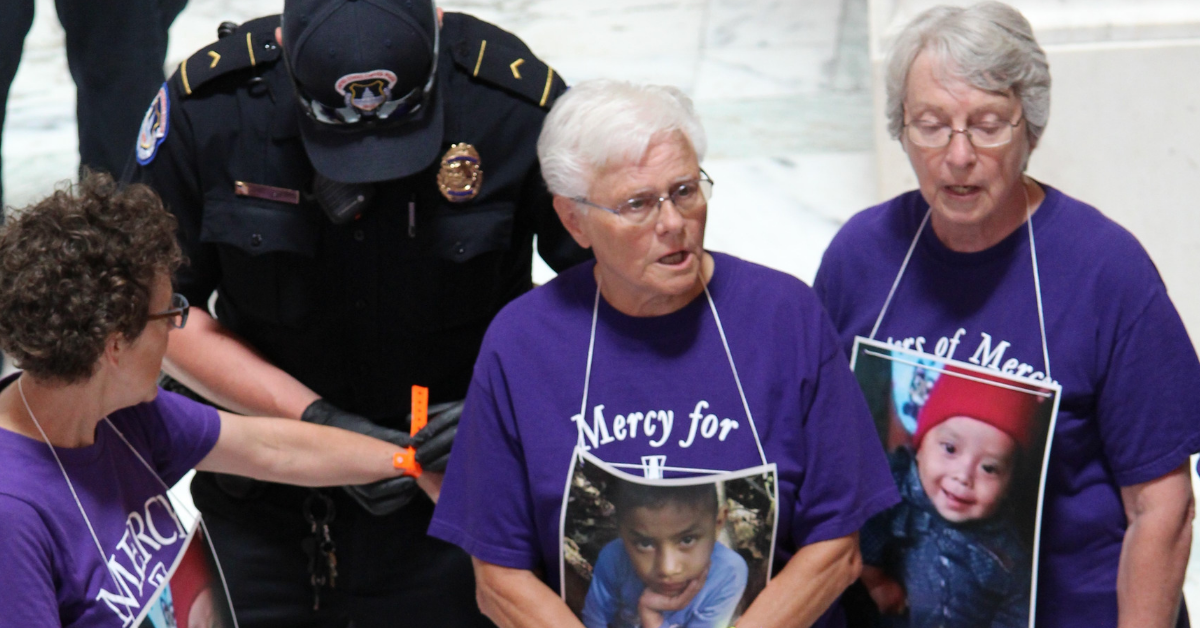 ---
If you enjoyed reading these blog reflections, we invite you to subscribe to our blog and continue reading along with us!