stories
Who Is At Risk of Becoming a Human Trafficking Victim?
By Sister Jeanne Christensen
In 2014, I wrote about how I first became aware of the horror of human trafficking while working with a not-for-profit women's group in Kansas City, Missouri. The director of the group had been a victim of domestic human trafficking, and many of the women we served were victims as well. Listening to their experiences moved me to devote my ministry to helping victims, advocating on their behalf and educating the public about this atrocity.
Changing Stereotypes
In the intervening years, much has changed. The stereotype of a human trafficking victim is changing—victims are not prostituted women only. They are younger and may be your neighbor's child, your coworker's grandchild or your child's friend.
In response, I have spoken to hundreds of high school and university students explaining to them what human trafficking is, how they and their friends are at risk and what they can do to avoid being targeted, lured or chosen as a victim. While speaking to one university class, I explained how they might be approached while hanging out with friends at the mall, who might be targeted in their group and how best to respond.
Very quietly, a young woman raised her hand and said, "That happened to me." When I asked how she responded, she grinned and said, "Sister, I won't tell you what I said to him!" Her classmates laughed, but she drove my point home, loudly and clearly.
Younger Victims Targeted
The really sad thing is that many who are exploited are much younger than college-aged. In the vicious human trafficking world, especially in commercial sex trafficking, the younger the victim, the more they earn for their trafficker.
Predators are insidiously capable of identifying the most vulnerable youth, those who lack self-esteem, self-confidence or are marginalized in some way. Among those at great risk are runaway youth; if they do not have a safe place to go and are on the streets, they will be picked up in 48 hours. I urge students not to run but rather to talk to a trusted adult so a safe place can be found for them. I tell them if they know someone who is planning to run away, they need to talk to a trusted adult or help the runaway find a safe place, even take them to their own home. The average age of a runaway is 11 years old; many are running from terrible home situations, believing nothing could be worse. Unfortunately, they are usually wrong.
How Are Victims Identified?
The Internet is a major source for predators' hunting, recruitment and trapping unsuspecting and/or innocent victims. Traffickers "advertise" the availability of commercial sex using online escort ads, pornography and social media sites; and buyers use the Internet to purchase services.
Know the Risk Factors
Understanding the risk factors for victims can help you intervene before it is too late. Youth who are at risk might engage in any of the following:
Viewing pornography
Exchanging or sending messages with sexual content or graphic photos online or via smartphone
Pretending to be older or younger to get information, attention, invitations
Meeting secretly with someone they met online
Exchanging sexual acts for money
Participating in unhealthy relationships
Having unrestricted or unmonitored use of the Internet
Youth may unintentionally express their vulnerability by what they say or post on social media. Besides runaways, youth known to be more vulnerable are those from dysfunctional families, foster children, LGBTQ youth, those living in poverty or those thrown out of their own homes.
It's not just the internet where predators can be found. Predators make advances on vulnerable targets at malls (as mentioned above), restaurants, coffee shops, arcades, movie theaters and other places where young adults gather.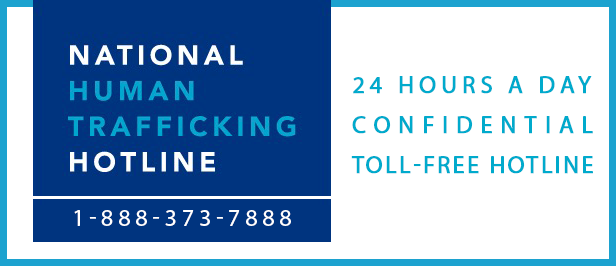 Education Leads to Prevention
Educating high school and university students is important, but it is imperative that middle-school children are included in our educational efforts. If even younger students can receive age-appropriate information, it would protect even more of them from being victimized. The Intercommunity Peace and Justice Center in Seattle, WA has an excellent online webinar (free of charge) for middle-school students (PDF).
Not only do the youth themselves need education, but so do parents, grandparents, educators, healthcare professionals and many more. Here are just four of many resource sites: