stories
'Best Friend and Mentor': Bonnie Dalrymple Honors Sister Michele Coughlin
By Catherine Walsh, Senior Writer
Although Bonnie Dalrymple has been a financial services executive and business owner for years, the mentor who made the biggest impression early in her career was Sister Michele Coughlin (d. 2000). "She was the best friend and mentor I ever had," says Bonnie.
The women met in 1980 when Bonnie, a single mother and substitute teacher, was hired by Sister Michele and Father (now Monsignor) William Patrick Brennan to teach in the business department of Camden Catholic High School in Cherry Hill, New Jersey. Despite their 35-year age difference, Bonnie and Sister Michele, who was the business department chair, bonded over a desire to make business an exciting and engaging subject for students.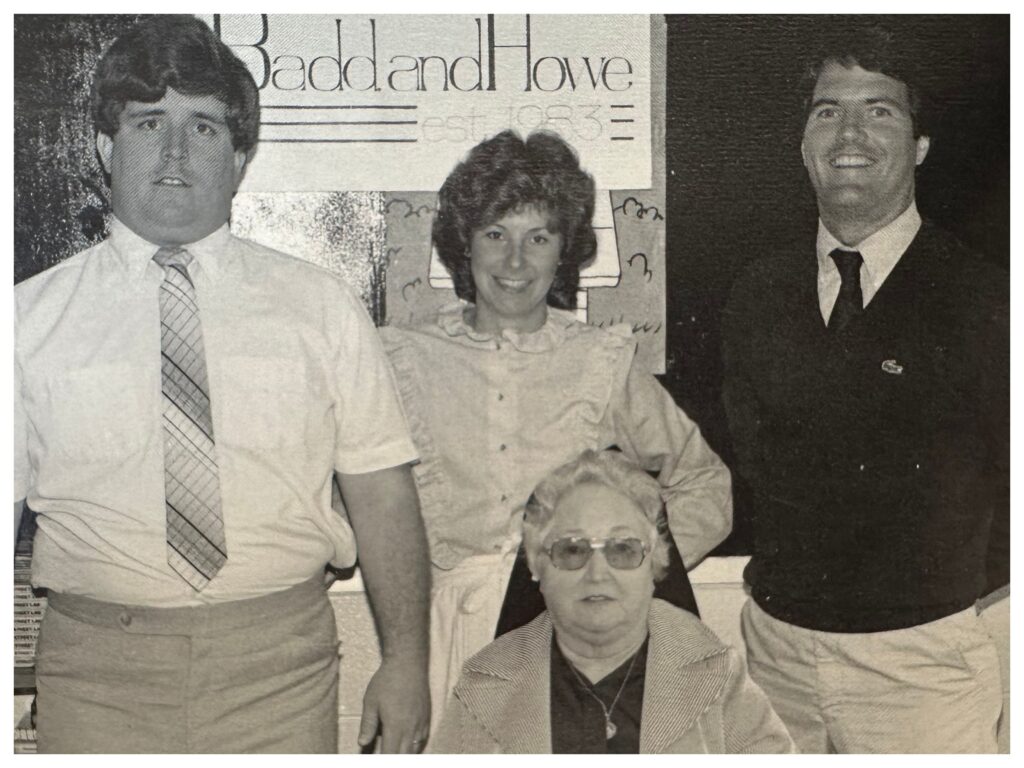 With Sister Michele's encouragement, Bonnie took her Future Business Leaders of America Club students on field trips to the New York Stock Exchange. As a holiday project, her typing students wrote and typed personalized "Letters from Santa" to young kids and included colorful stickers.
Regarding her relationship with her mentor, "we just clicked," Bonnie says, noting that Sister Michele emphasized responding to students' emotional needs before their academic ones – and taking care of yourself too. "She would say 'Don't stress.' She always had the right kind of advice and was the kindest person, very empathetic," says Bonnie.
And there were lovely little things, like being invited to the convent at the holidays by Sister Michele to cut holly boughs "to make your house pretty."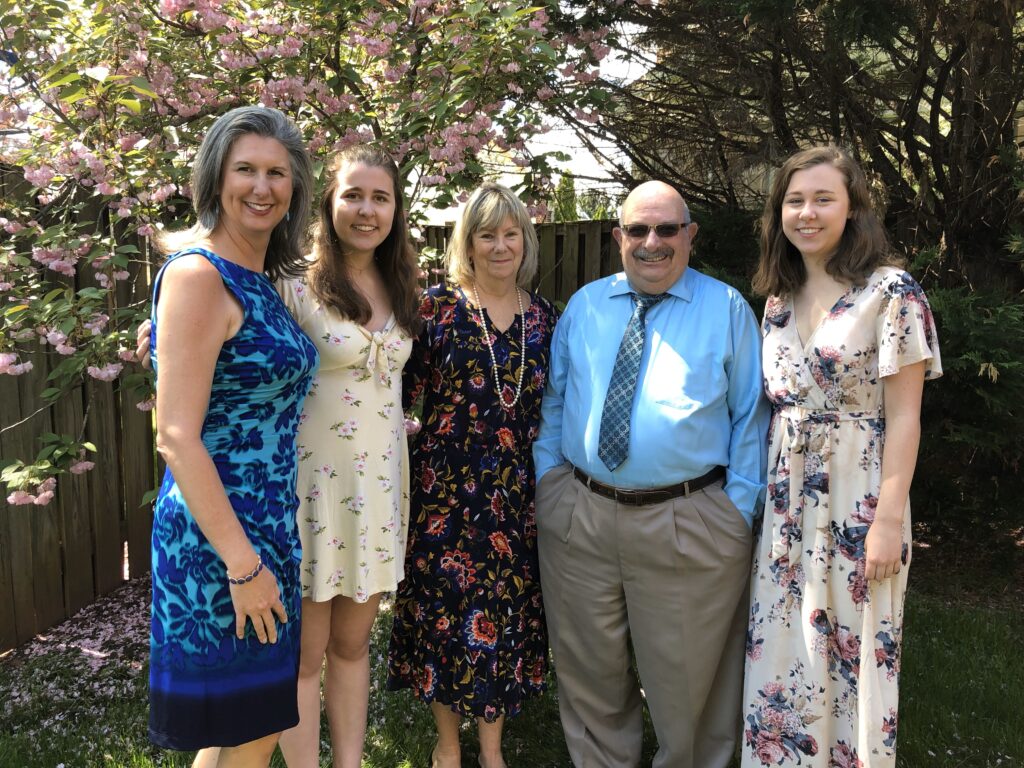 Bonnie left Camden Catholic after teaching juniors and seniors for eight years to pursue a sales and marketing career in banking. She then founded a company that oversees groups of independent ATM owners and operators nationwide.
Bonnie kept in touch with Sister Michele until her passing in 2000. The women enjoyed picnics at Bonnie's house and walking around King of Prussia Mall, with a stop at Lord &Taylor, a favorite store of Sister Michele's. "She once joked that she was the best-dressed nun at the convent!" recalls Bonnie with a laugh.
When Bonnie's daughter Tricia had her marriage blessed by Father Brennan in the chapel at McAuley Hall, the retirement center for Sisters of Mercy in Watchung, New Jersey, Sister Michele was one of many sisters who witnessed the joyful ceremony.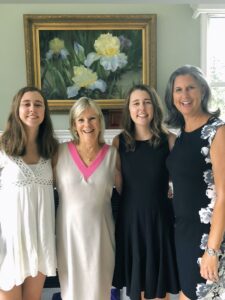 Tricia's twin daughters, Morgan and Taylor, now 22, are a source of deep joy for Bonnie; she calls them "the love of my life" and served as their Girl Scout leader for 13 years. She feels blessed to have a long-term relationship with another love of her life and best friend, Frank Passanante, who she enjoys spending time with in Pennsylvania and Florida.
And although she misses Sister Michele – "The day she died was one of the saddest days of my life," Bonnie says – this beloved mentor and friend is never far from her heart.
"On her birthday, Mercy Day or whenever I have an extra bit of money, I send it off to the Sisters of Mercy in Sister Michele's honor," says Bonnie, who is now semi-retired. "I ask for prayers for my family, Frank's family and anyone else who may need a prayer or two."
She adds, "I am just so grateful to have had Sister Michele in my life."