Border Immersion Experiences
Mercy sponsored trips to the US-Mexico border provide opportunities for learning, reflection and advocacy.
Border immersion trips are educational experiences. They are designed to prepare participants to return home and take action by raising awareness about immigration and its root causes, as well as engaging in advocacy for justice based immigration reforms.
---
The Mercy Justice Team is hosting an immersion experience in November 2022:
November 13–18, 2022, El Paso, Texas, United States/Juárez, CI, Mexico, hosted by the Columban Mission Center. Special focus will be on U.S. policies contributing to the root causes driving migration. Click here for details. Deadline for application has passed.
Anyone is welcome to apply to participate in a border experience. Application is not a guarantee of acceptance to the program. Participants will be chosen from the applicant pool at the discretion of the planning team. Contact justice@sistersofmercy.org with any questions.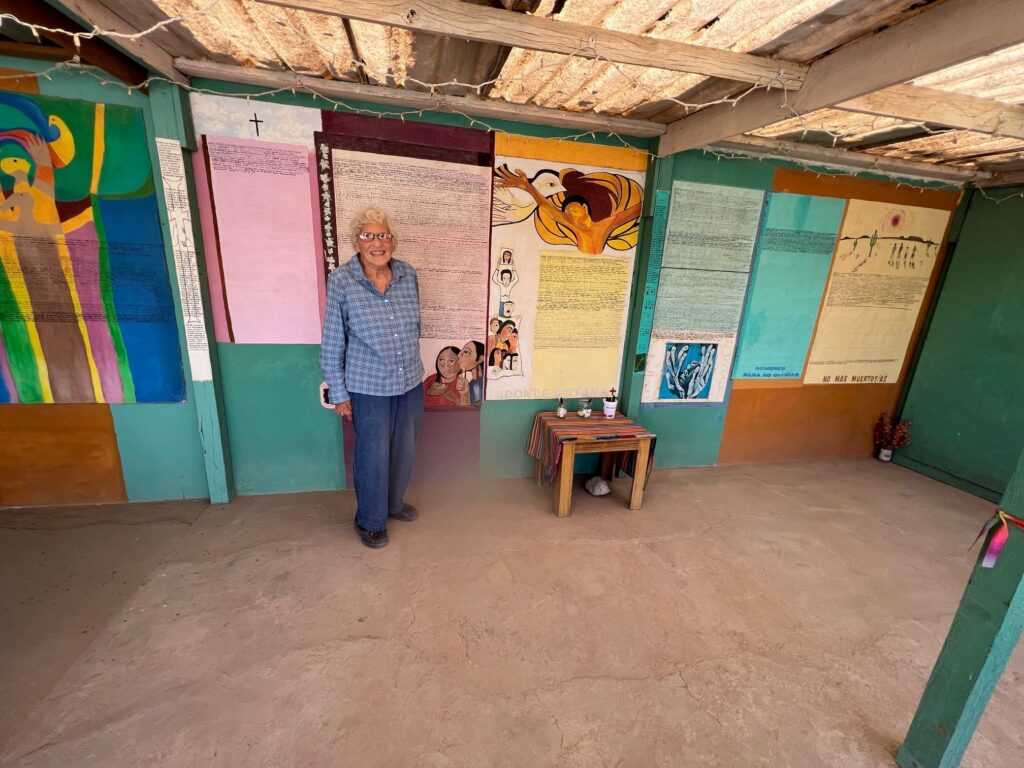 View a border immersion photo essay from staff person Cathy Walsh
Hear what participants and staff have to say about their border immersion experiences these videos: