stories
Cape Cod Quarantine Story: My Parents, the Sea and Me
By Catherine Walsh, Communications Specialist
Living in quarantine with my parents on Cape Cod during the coronavirus pandemic is an unexpected gift in my life. For the first time in 35 years, their lives and mine are connecting daily in rewarding and thought-provoking ways, and the nearby sea has become a source of solace for all of us during this unsettling time.
New rhythms guide my days. Before the coronavirus, I squeezed in a quick walk or jog before a 45-minute commute from my Boston-area home to my job at the Sisters of Mercy's Northeast office in Cumberland, Rhode Island. Now I start my mornings walking or running on the beach, or riding my bike, drinking in the ocean's changing colors and moods. Then I have coffee with my mother and head to work in a spare bedroom.
Sometimes the contrast between my quiet home office and the stories I tell about the Sisters of Mercy and their ministries during the pandemic is jarring. A nun in Albany recently shared how she is "working feverishly" to help hungry people get enough to eat at two food pantries and a soup kitchen she oversees. A sister in East Harlem, who has worked with Latin American immigrants—many of them undocumented—for nearly 30 years, is helping them get food and other necessities because many have lost their jobs in restaurants and as housecleaners or nannies.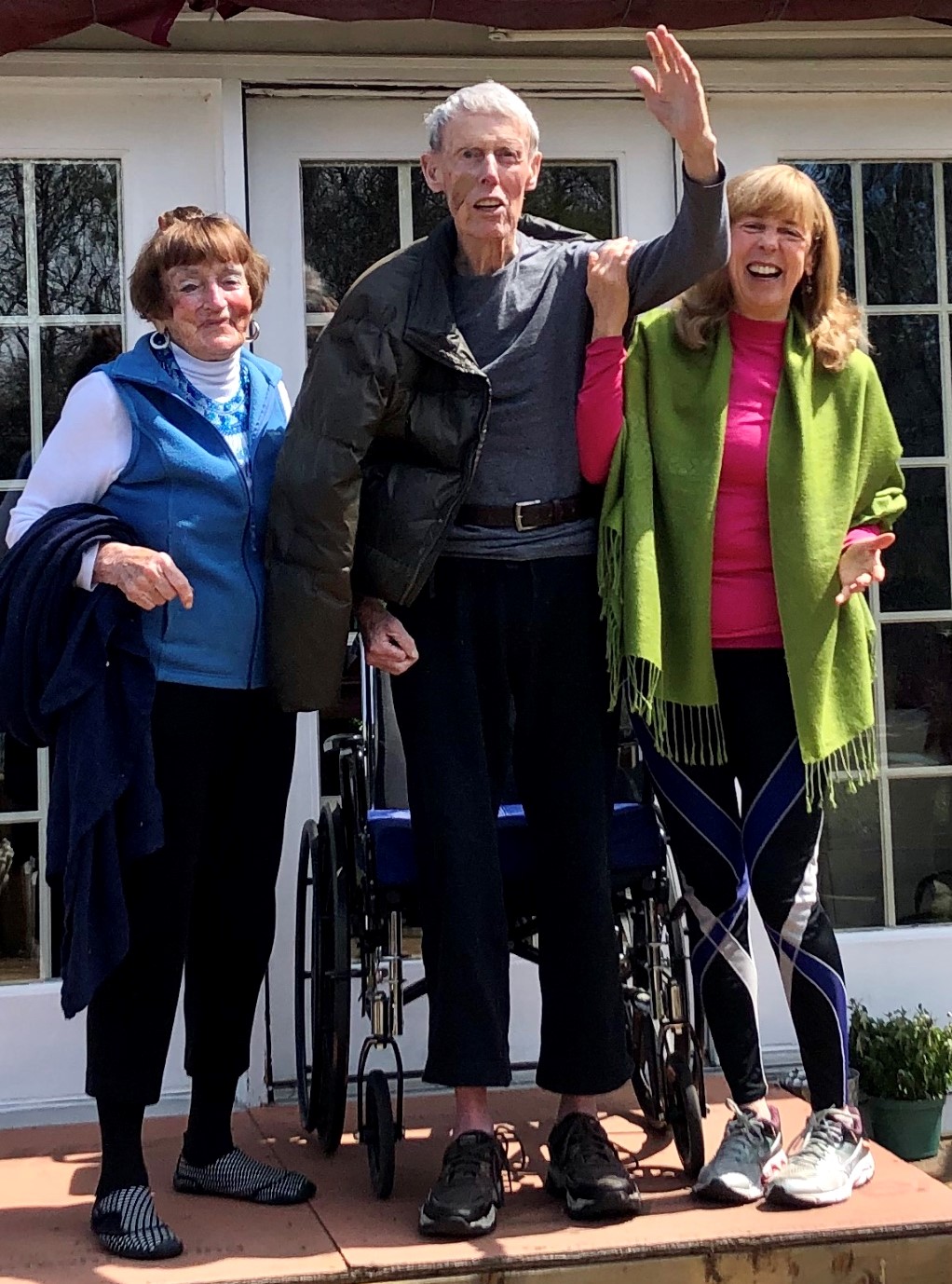 At lunch and at the day's end, I alternate between walking in the driveway with my dad, a retired plumber who is recovering from a stroke, and walking in the daffodil-dotted backyard with my mom, a nurse who is recovering from cancer. Their health issues have taught my seven siblings and me lessons in adjusting to a more confined and limited life that are helpful during the pandemic.
Whereas my parents once traveled widely to visit their far-flung offspring and to explore the world, they now take joy in simpler pleasures: visits by their kids and grandkids (with appropriate social distancing), good books and live-streamed Mass, a drive along the Cape's historic Route 6A.
One of my brothers picks up groceries and other necessities for my parents and me. Other siblings deliver homemade and takeout meals. (I'm avoiding public places to protect my parents' health.) A picky vegetarian who once dashed to the store when I needed dried mushrooms and ate out frequently, I marvel at my parents' gratitude for whatever groceries are available from depleted stores and for the dinners their kids provide for them. I'm trying harder to follow their example.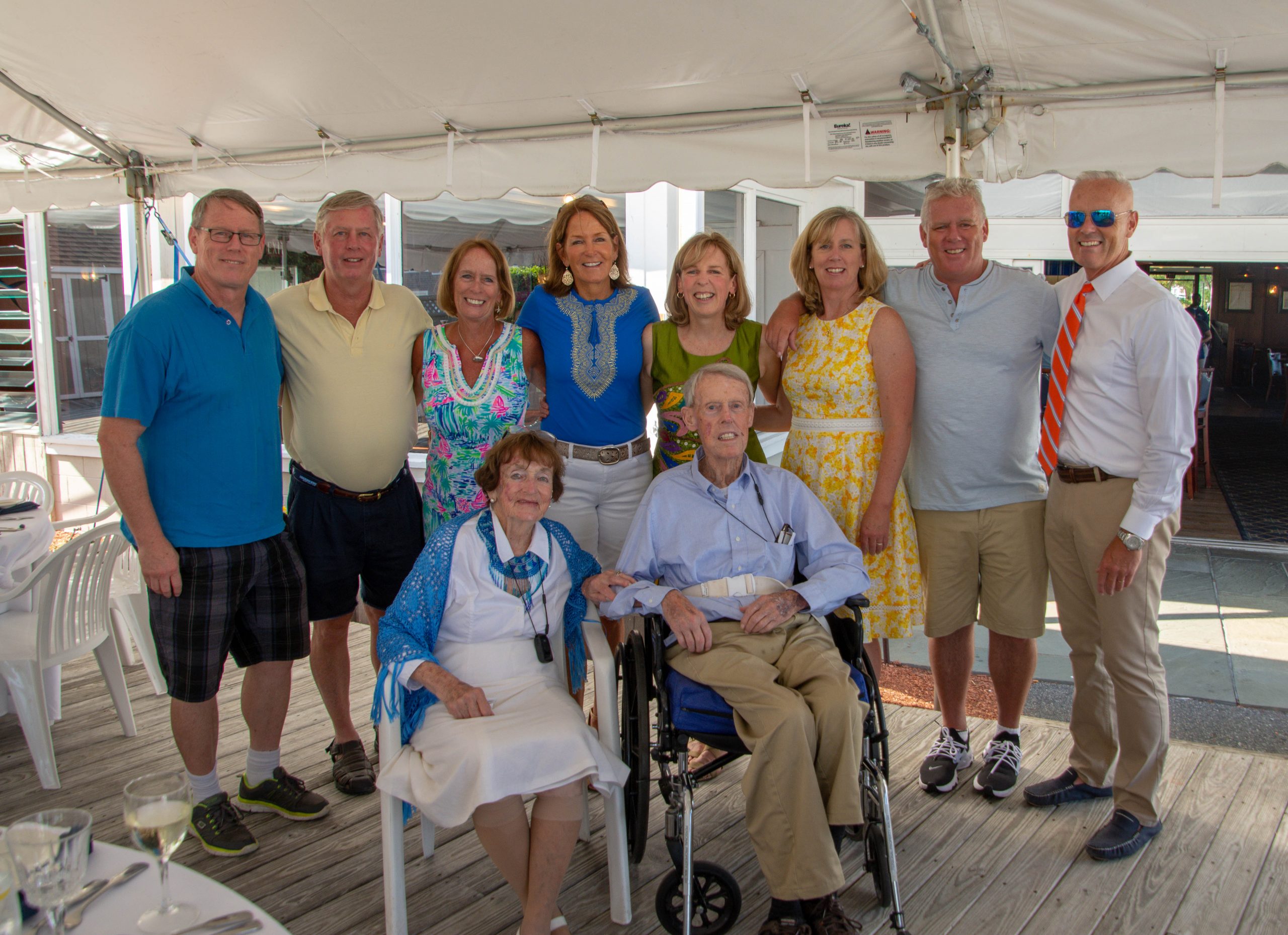 My parents' acceptance of quarantine's inconveniences stems from their upbringing as children of Irish immigrants and the Great Depression. They know that life isn't easy. They celebrated their 60th anniversary last summer in part because they rose to the challenges of marriage and a big family that now includes 20 grandchildren. Just the other day I realized that neither of my parents has ever lived alone, as I mostly have since graduating from college in the mid-1980s. They've always had to make allowances for others, "bearing with one another in love," as St. Paul says. Living with them in quarantine drives home for me—a person who's still hoping to find a husband—the importance of compromise and humor, of forgiveness and kindness.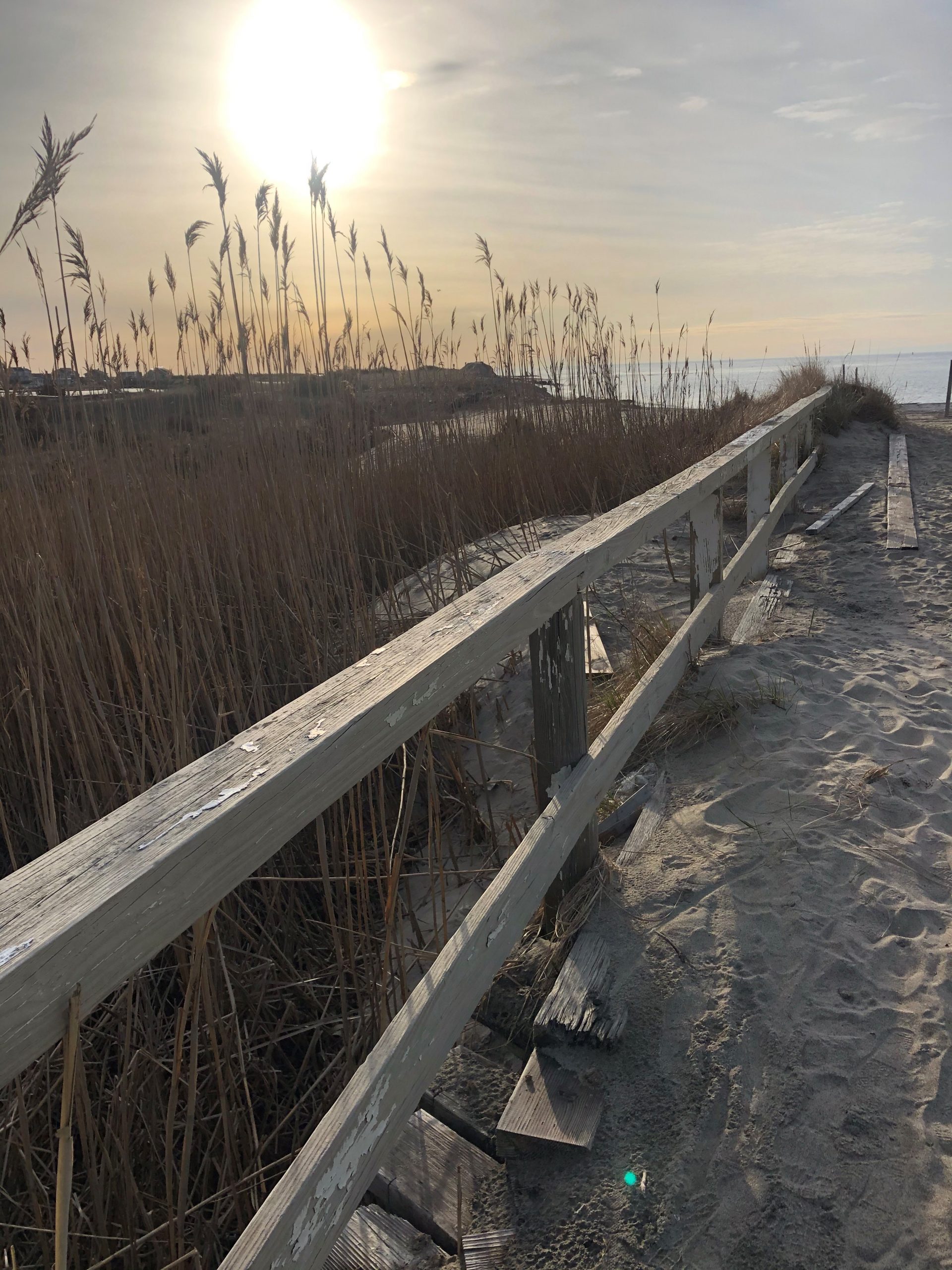 Having my parents' company also comforts me in ways I didn't know I needed. I have never thought of myself as lonely, but I am energized by their presence. How enjoyable it is to talk with them about all kinds of things, even the day's distressing news that we watch together each evening, and to share life's daily tasks and pleasures.
When I was a child, my family camped on the Cape in a popup tent-trailer that fit the 10 of us in its efficient quarters. Days stretched to eternity on beaches as we played Wiffle ball, read library books and feasted on sandy sandwiches and warm drinks. Without being too nostalgic, I try to remember that time's unhurried simplicity, to remind myself to enjoy this slower time.
As the coronavirus pandemic wreaks havoc on our world, I am reminded that each day—indeed, each breath—is a gift. One of adulthood's joys, if you're lucky, is becoming close with your parents. This unexpected time with them is precious to me. Watching them and the ocean, each day, provides me with lessons about change and permanence, beauty and hope. During the Easter Vigil Mass, I was struck by the primacy of the sea in the Genesis Creation Story and how it became part of something that God called "good." My prayer is that the chaos of coronavirus will yield to healing and new life for us all.
---
Check out this video for more images of Cape Cod's beauty from the author!