stories
Learning From Her Example — Mother's Day Reflections from Sister Taryn Stark
What does it mean for a mother when her daughter enters religious life? How does a mother influence or respond to her daughter's decision to take vows of poverty, obedience, chastity and service? With Mother's Day on the way, we spoke with Sister Taryn Stark who reflected on the ways her mother inspired her to serve God and the world as a Sister of Mercy.
Sister Taryn's journey to religious life began with her mother's conversion to Catholicism while Taryn was a child. Her mother, Ruth, a nurse practitioner, had befriended several Sisters of Mercy. While Taryn was growing up, she accompanied her mother on several Mercy-sponsored trips to Peru to provide medical care. Ruth was eventually received into the Church in the Mercy chapel in Burlingame, California and Taryn was baptized there the same day.
Continuing to walk with Mercy, Ruth decided to become a Mercy Associate. Her work with international health organizations took the family to countries in Asia, Africa and the Pacific Islands. After college, Taryn returned overseas to work with Catholic Relief Services for several years. Later studying finance, she settled in Maryland and began a career as a CPA.
Her life, however, didn't feel complete. The call to religious life, which had haunted her for several years, became increasingly persistent. Sister Taryn recalls that her mother was surprised to learn her daughter was discerning a religious vocation, and listened with "interest and concern."
Despite this concern, it was her mother's life of service that caused Taryn to consider life as a Sister of Mercy. She noted, "Seeing my mother work with the Sisters of Mercy for the poorest of the poor inspired me to be drawn to serving rather than be served."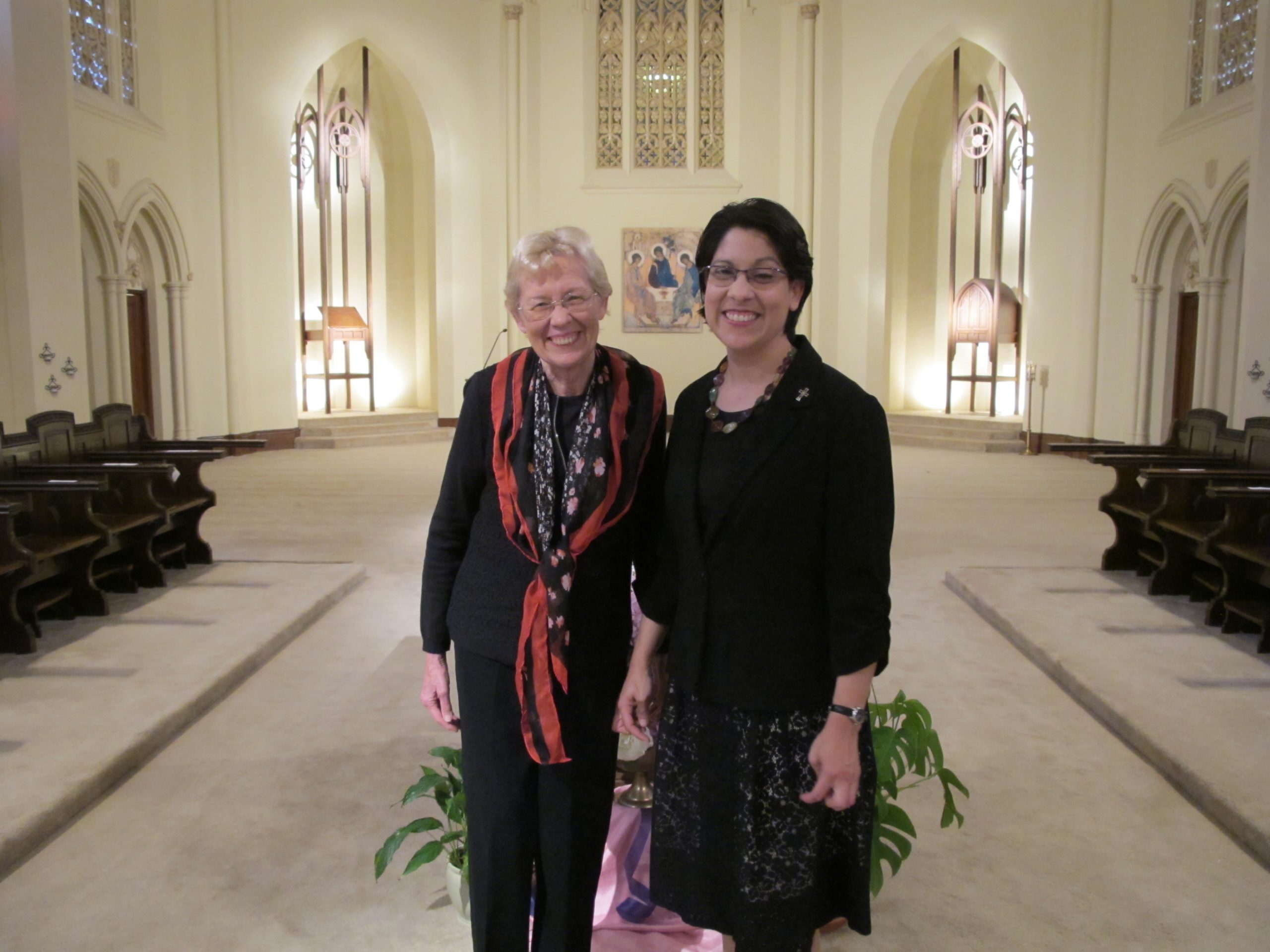 In addition to admiring her mother's Mercy Association, Sister Taryn said that her mother prepared her for life as a sister by teaching her to be a strong woman who stood up for what is right no matter what. "My mother taught me that when you encounter injustice, speak out. But be prepared. Whether you speak out on behalf of yourself or on behalf of others, there will be a cost."
Sister Taryn's journey came full circle when she professed her vows in the chapel of the Mercy Burlingame Convent – the very same Mercy chapel where she was baptized and where her mother had joined the Church.
Her mother's example and Mercy association lit a spark in Sister Taryn and now she is carrying that light forward and shining it out in the world.