stories
Pilgrimages of Purpose — Mercy Educators at the Border
Reflections on National Migration Week, by Mercy staff and educators who have participated in border delegations with the Sisters of Mercy over the past four years.
---
Jean Stokan
For a long time, Jean Stokan resisted going to Central America. It was 1986, and she was doing advocacy work for the SHARE Foundation to end U.S. funding for the civil war in El Salvador. "I didn't feel like I needed to go," she said. "But I was almost getting burned out, so I decided to go, just to see the faces of the children for whom I had been working."
The experience ended up changing the focus of her whole life. "I stopped asking myself, 'What more can I do?'" she said. "Instead, I asked, 'What can I do that is more difficult, more courageous?'"
Now a member of the Institute Justice Team, Jean regularly leads delegations to the U.S.–Mexico border and Honduras. The stories participants take back home with them help enact change; they inspire people and communities to take action; and they counter the rampant "dis-information" propagated about who is coming across the border and why.
"These are not migrants just in search of the American dream," Jean said. "They are fleeing the Central American nightmare—violence and impoverishment caused by decades of failed U.S. policies."
---
Elizabeth "Buff" Easterly
Mercy Associate Elizabeth "Buff" Easterly teaches senior theology at Mount St. Mary Academy in Little Rock, Arkansas. Her class focuses on principles of social justice and the Critical Concerns. "I always felt a little inadequate when talking about immigration with my students," she said. "I went [to the border] to make myself a better teacher."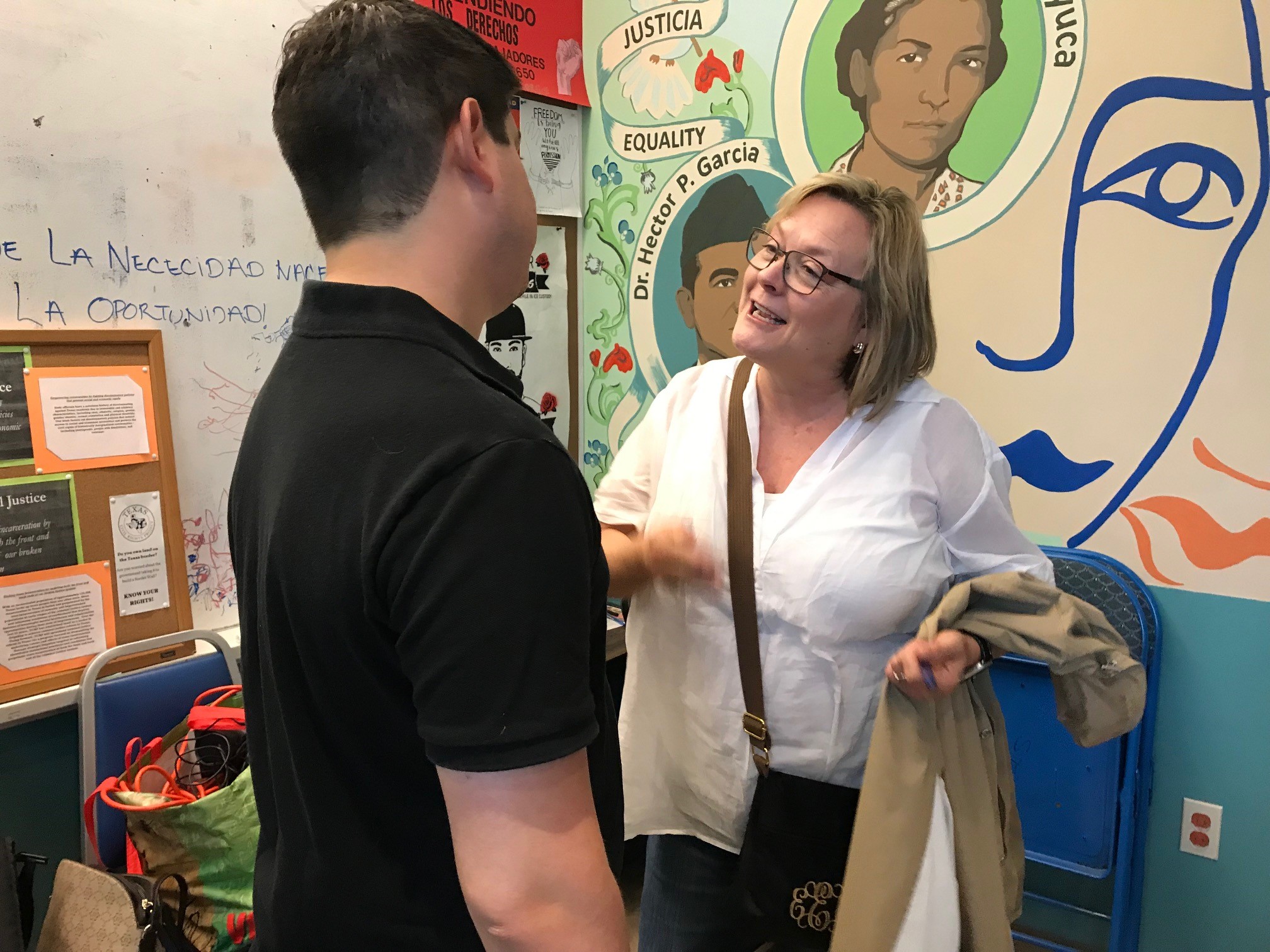 Her experiences now help her students better understand why families from the Northern Triangle (El Salvador, Guatemala and Honduras) are so desperate to come to the United States. "I tell my students that this is not a matter of economics or wanting a better life. There is no alternative for these people."
---
John Baldridge
Stories from his travels to more than two dozen countries often pepper discussions in the classroom of John Baldridge, social studies teacher at Mount St. Mary Catholic High School in Oklahoma City, Oklahoma. Since his experience as part of a Mercy border delegation in October 2016, he uses stories of the migrants he met and the people working to help them in order to engage students on the immigration issues they hear about in the news. "The human face of immi­gration—that's what I want my students to know," John said. "It makes them uncomfortable in a good way. That's the only way things will change."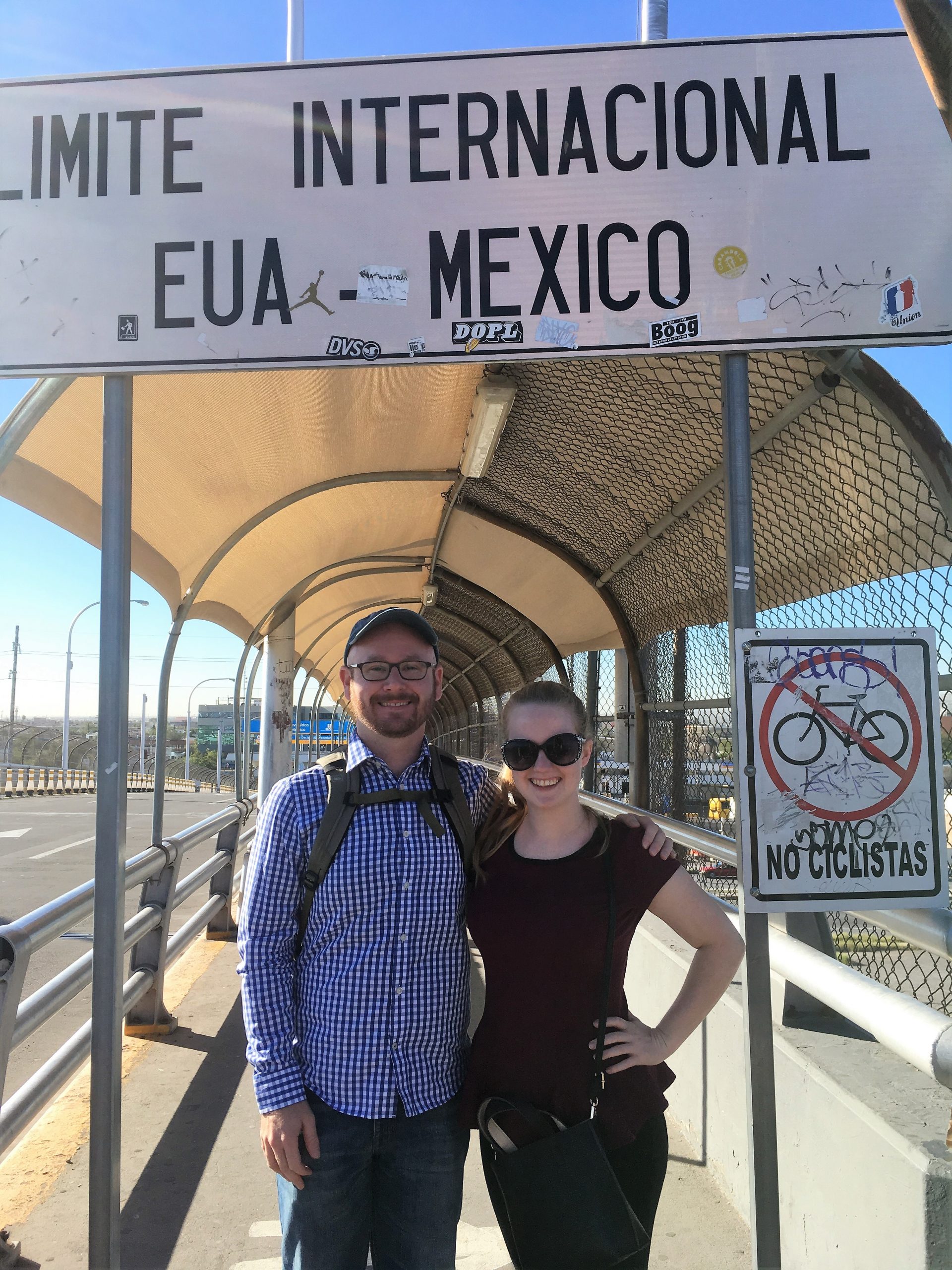 As his students explore and reflect upon the push and pull factors that cause migrants to leave their homes, they come to their own conclusions about the U.S. immigration system; often, being educated in a culture of Mercy, they want to know what they can do to change things. "They can contact policymakers. Some volunteer with Catholic Charities in Oklahoma City, which does a lot of important work in this field. I've even had students who, after gradu­ation, have gone to the border to volunteer," said John. "I don't box them in. I try to give them various options.
My students never cease to amaze me with how creative they can be about how to take action."
---
Kristofer Czerwiec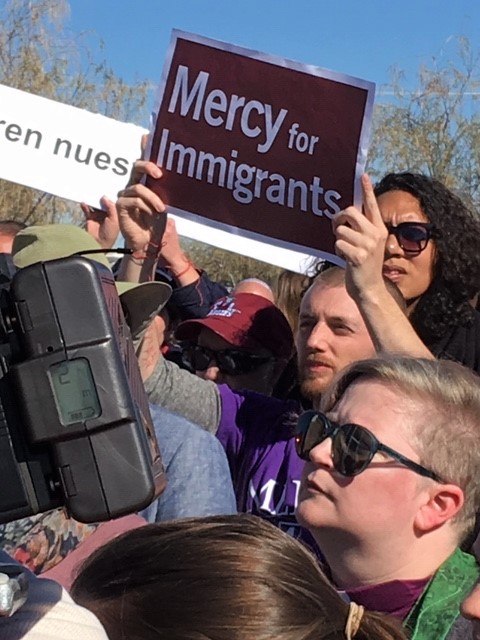 "All I could think of when we saw Tornillo was that my 10-year-old son was the age of these kids being taken from their parents, sleeping in tents in the desert, fending for themselves," said Kristofer Czerwiec, the director of Student Leadership and Organizations at College of Saint Mary (CSM) in Omaha, Nebraska.
In January 2019, Tornillo—a massive tent city in remote El Paso County, Texas, built to hold migrant children—was disassembled, but not before Kristofer and other members of the November 2018 border delegation witnessed the site where thousands of young girls and boys were detained.
---
Brunella Bowditch
Mercy Associate Brunella Bowditch, professor of biology at Georgian Court University in Lakewood, New Jersey, signed up for the February 2017 delegation to see the situ­ation at the border for herself.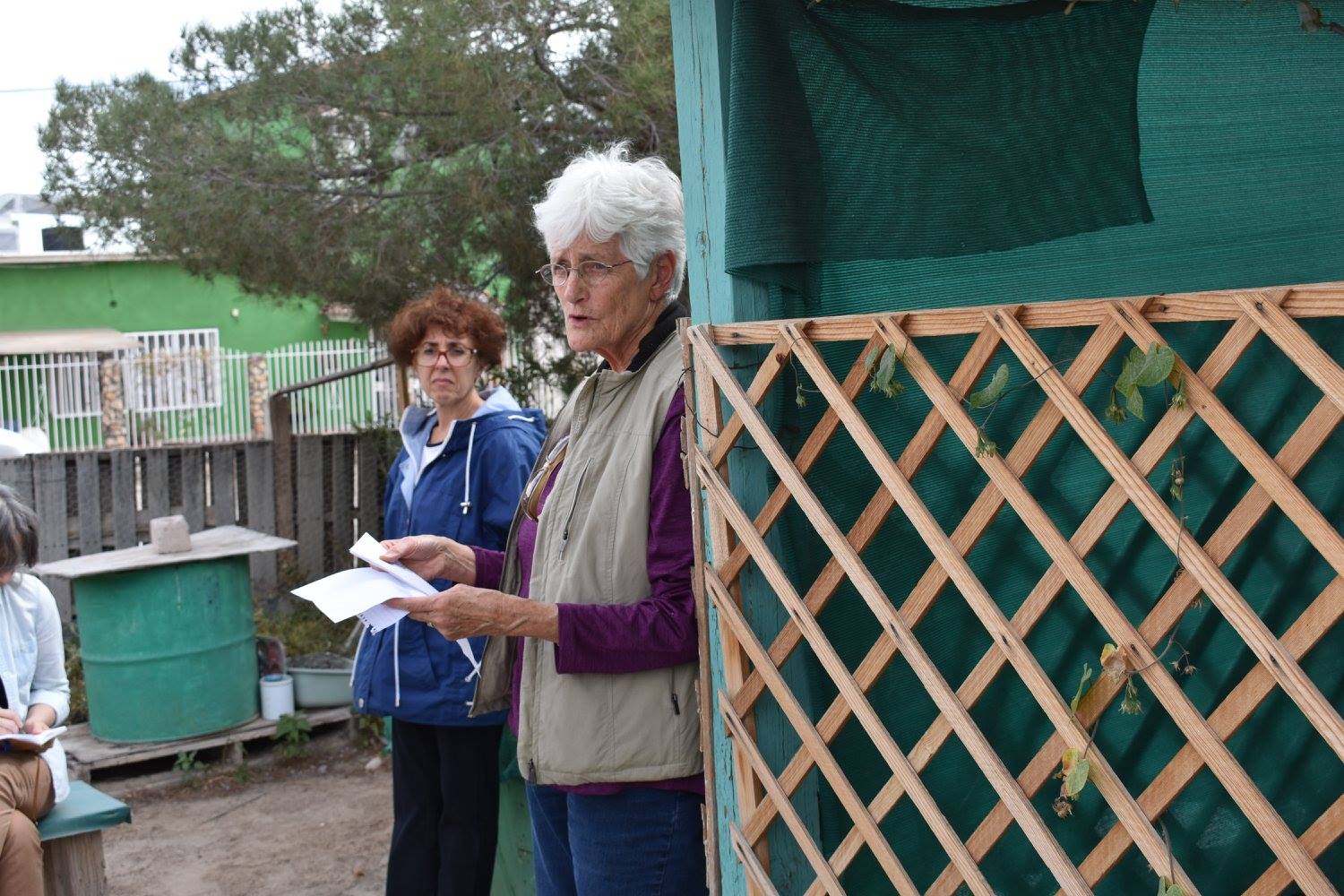 "Having the facts, seeing for myself the suffering that is happening—it changed me," she said. In addition to biology, Brunella teaches various levels of general education courses. "Following my experience at the border, I included immi­gration as a topic in these classes," she said. In a senior class focused on social justice, the students read The Perils of Indifference by Holocaust survivor Elie Wiesel. "My students realized the same thing is happening now," she said. "Just as the United States had turned away Jewish people during World War II, today we as a country are sending people back to terrible violence."
---
We find inspiration in the passion for Mercy that led these Mercy Colleagues to the border and their commitment to empowering their students to engage more deeply in the Critical Concern for immigration. And, most fervently, we pray for our immigrant sisters and brothers who are fleeing harrowing conditions in their home countries, traveling on dangerous routes and arriving at the United States border only to be separated, detained in inhumane conditions and often sent back.
If you are interested in learning more, click here.