stories
Remembering Those Who Have Gone Before Us
By Sister Terry Kimingiri
On All Souls Day in Guyana, we gathered at our vault at East La Penitence graveyard, where all the Sisters of Mercy who have worked or lived in Guyana have been laid to rest.
Our boys from St. John Bosco Orphanage gathered with us for this sacred moment. We placed our flowers and the Mercy cross and pondered in our hearts and minds what, really, is death?
"We are standing on the shoulders of those who came before us," was our gathering song. We listened to the scriptures and called each sister who has gone before us by her name. We thanked God for these women who trusted that God would be with them in life and in death.
Our lives are braided together with their strength and passion to serve persons most in need: the economically poor, the socially outcast, the forgotten ones. It is their shoulders we are standing on, they are our fore-bearers. By their generous service, they have been loving disciples and have marked out for us the path of Mercy.
We steeped into the silence of the moment, praying that the Mercy of God enfold them and the love of God surround them. They are our companions on our way, until we meet face to face in God.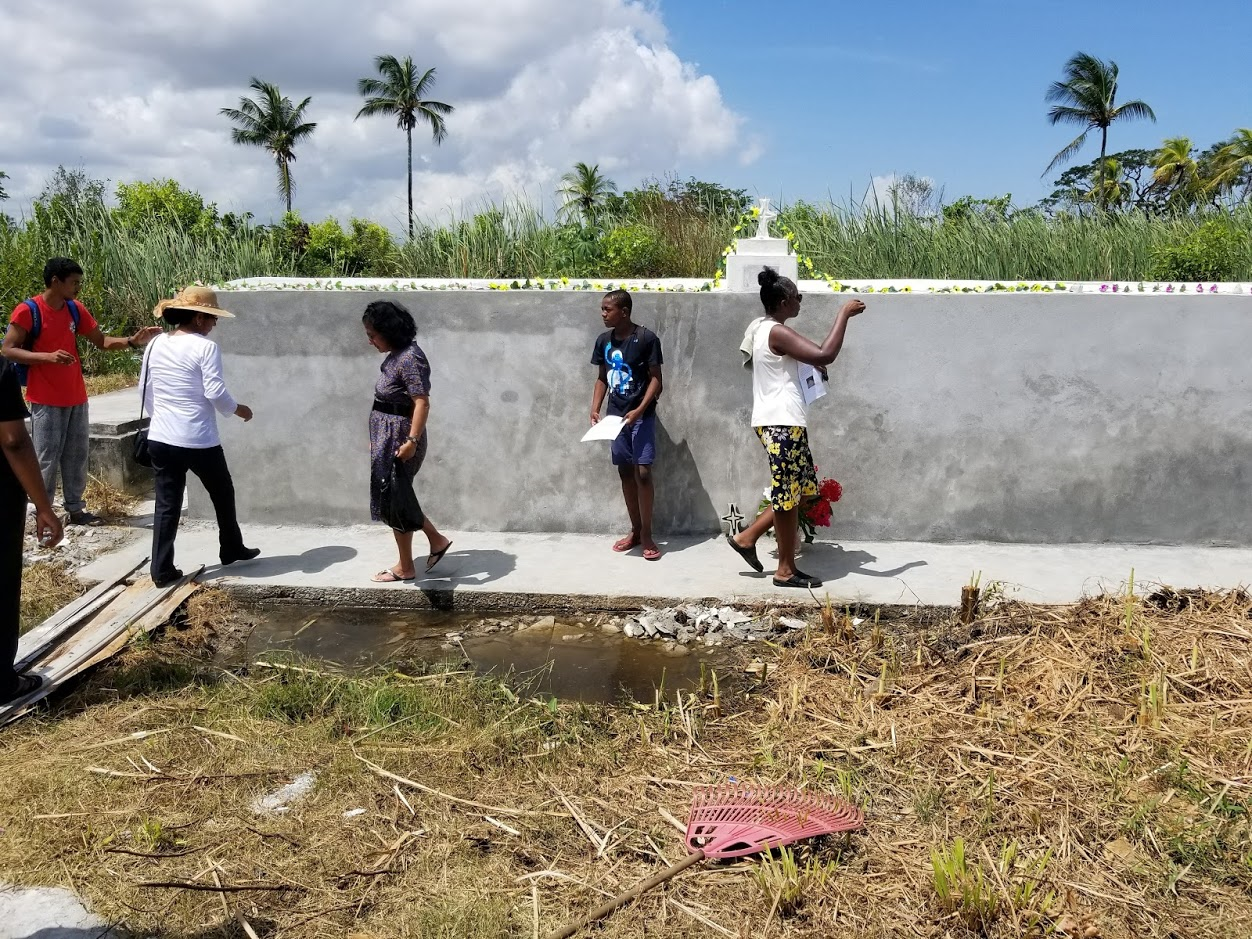 We ended our prayers by singing the Suscipe of Catherine McAuley, we who are God's own for time and eternity.
Catherine McAuley said it well: "Each day is a step we make towards eternity and we shall continue thus to step from day to day until we take the last step, which will bring us into the presence of God."