stories
Attention and Encouragement, an Informal Education
On September 24, we will celebrate the 195th anniversary of the day Catherine McAuley opened the doors of the House of Mercy on Baggot Street. This began her ministry of serving the poor, the sick, and those in need of education. Beginning on September 17, we will "Celebrate Mercy" in history, poetry, education, art, justice, music, ministry, and prayer through reflections written by sisters.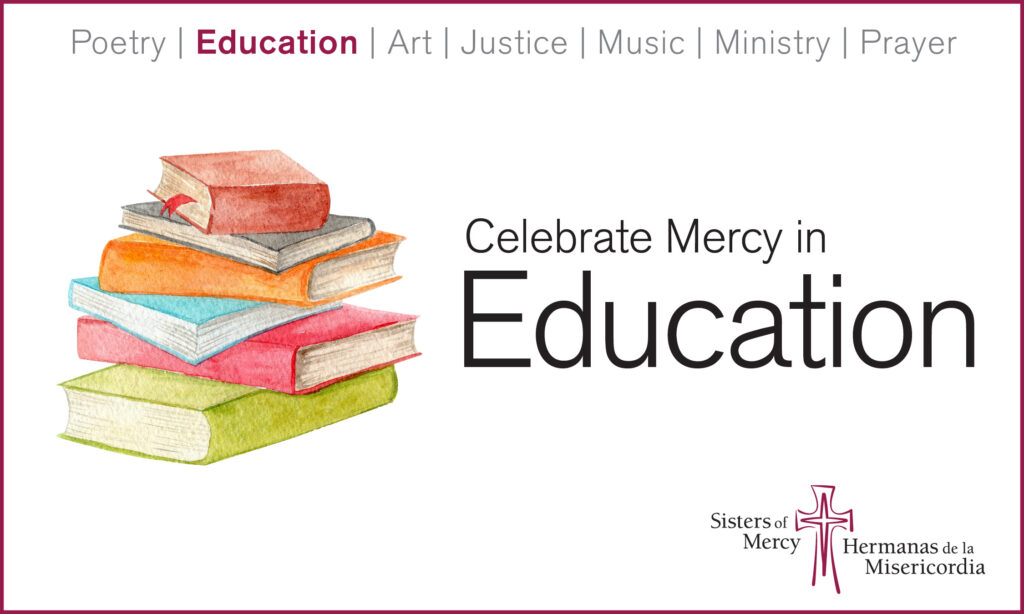 By Sister Anna Regina Gakuhi
In my ministry at St. Joseph Mercy Hospital in Guyana, I work with a group of men and women in the dietary and housekeeping departments. Most of these staff members have not completed their formal education. I engage with them to help them improve their skills, which helps improve their performance. Not only does this result in quality service and products, but it also boosts self-esteem and creates a joy in work as they each serve to their best capacity. I also teach farming skills to the boys in our orphanage. They grow what they eat and care for Earth. This skill is very new for most of these boys, but the energy to learn is high.
Life stories are shared within each of these groups as we do the work of food production, service and farming (metaphor for wholistic growth and development). Through evaluated personal experience, especially through storytelling and appreciative interviewing, this informal education becomes a slow but steady agent of change.
Our founder, Catherine McAuley, would appreciate that both formal and informal education are needed in building and instilling moral values in oneself and society. She would appreciate the work the boys are doing as they become more connected with and help heal Mother Earth. She would appreciate that caring and healing Earth is an urgent call for all.
In her time, the early 1800s, Catherine made it a priority to educate women and girls. She would agree that women continue to need support. She would also appreciate the integration of boys in my ministry. She would confirm the encouragement I give to the women and men at the hospital and to the boys at the orphanage, helping to unlock the potential within them without necessarily sitting in a classroom.
The people I work with often come from less fortunate circumstances. Their language might be rough; they often had minimal interest in work. I have found sensitivity to be an asset. The more each feels accepted, the more open they are to share their life stories. This has been moving for me and encouraging. As I become more integrated in their lives and learn about their culture, they learn about mine. Being able to provide a listening ear has enabled many to open up, own their struggles and deal with it in a positive way. Promoting professionalism has left many feeling good about their job, improving self-esteem, commitment and performance. "I am confident because of the trust you have in me," someone said.
I remember during my first few weeks in this ministry, one woman always pointed fingers at others for her misfortune. She was reserved but, whenever she spoke, it was to either complain or quarrel. It disturbed me and I tried to warm up to her whenever we sat together for lunch. After many days trying to create an atmosphere whereby she would feel safe to talk, I realized she was deeply hurt by a friend who had betrayed her. I realized that she had so much on her plate and did not have enough time. One afternoon, when most of those working the morning shift had gone home, I sat at a table with her and, for the first time, she narrated what she was going through. I felt compassion for her and encouraged her to continue sharing as this would help her to heal. The power of undivided attention, presence and trust won her back. To date, she is happy, enjoys her work more and relates well with most of the staff. As I see her grow, I am aware of and appreciate my own growth, and I thank God.