The Process
It takes at least seven years to become a Sister of Mercy. During this time, a woman learns about prayer, lives in community, studies theology, and ministers alongside sisters. It is a time of deep reflection, growth, grace, and most importantly, joy!
1.
INQUIRY
This initial inquiry phase is a time for a woman to deeply explore God's call to religious life. A vocation minister will help you discover where the Spirit of God is leading you. There may be retreat or service opportunities during this phase of the process.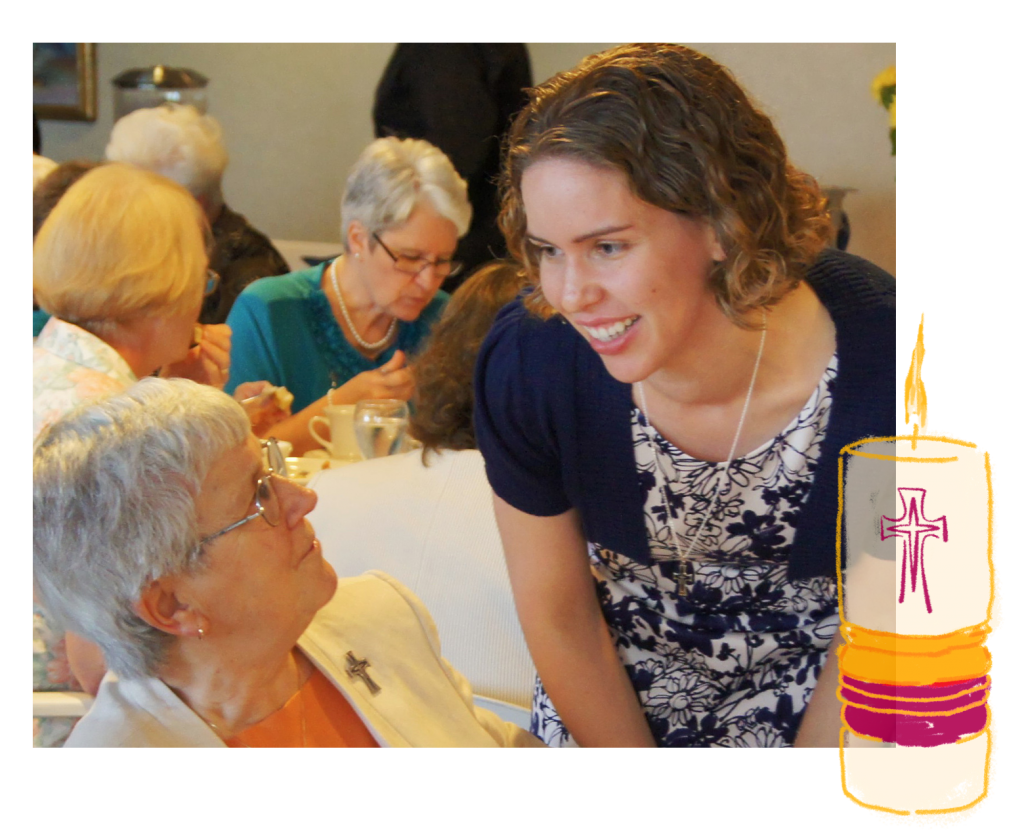 2.
APPLICATION
Once you and a vocation minister agree the call to be a Sister of Mercy is strong within you, it is time to start the application phase. At this point, you meet regularly with a spiritual director. You continue to experience the life of a Sister of Mercy through retreat weekends, live-in experiences, meetings with other sisters, and ministry visits.
3.
PRE-CANDIDACY
Upon completion of your application, and after affirmation by the Institute President, you become a pre-candidate. In pre-candidacy, you meet the Community with whom you will live. During this time, you and the Community will get to know one another.
4.
WELCOMING CEREMONY
This simple ritual celebration of prayer marks the beginning of a woman's journey as a candidate with the Sisters of Mercy. Sisters gather to welcome you and to offer you prayer and support.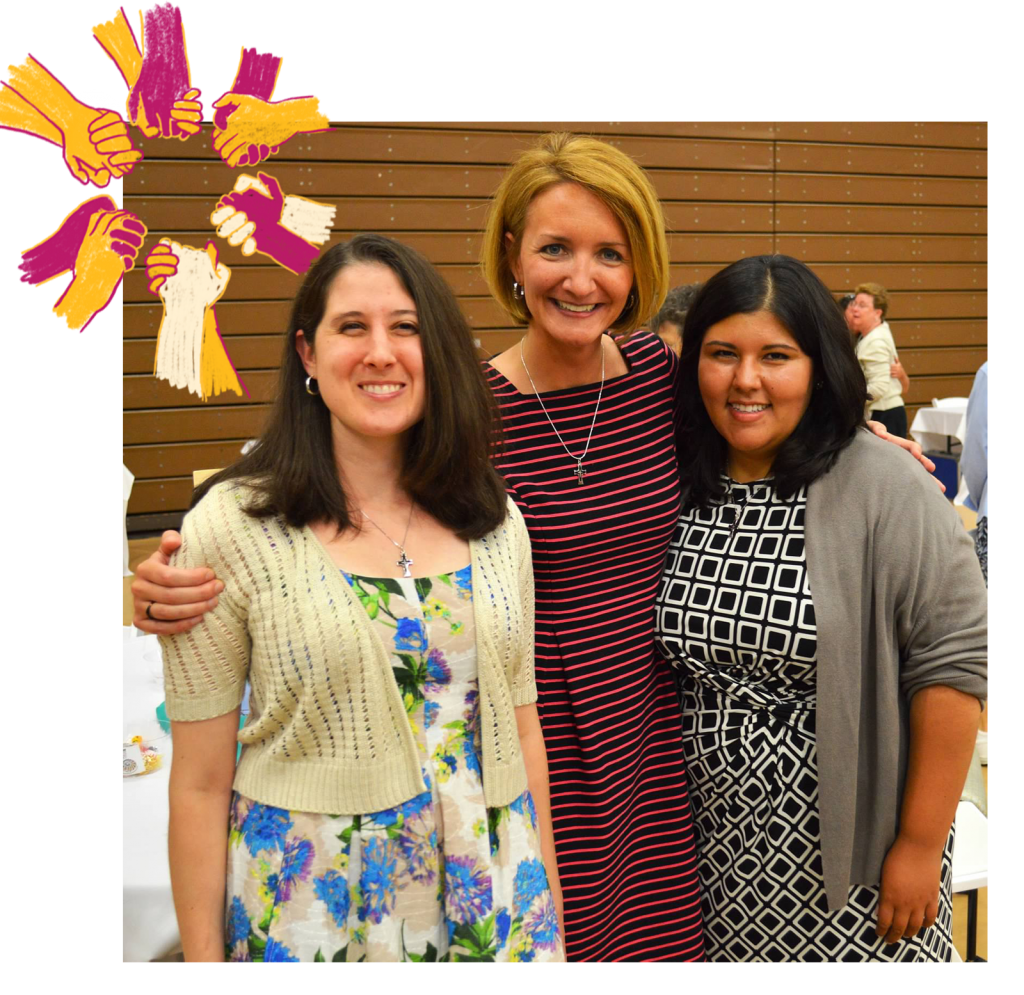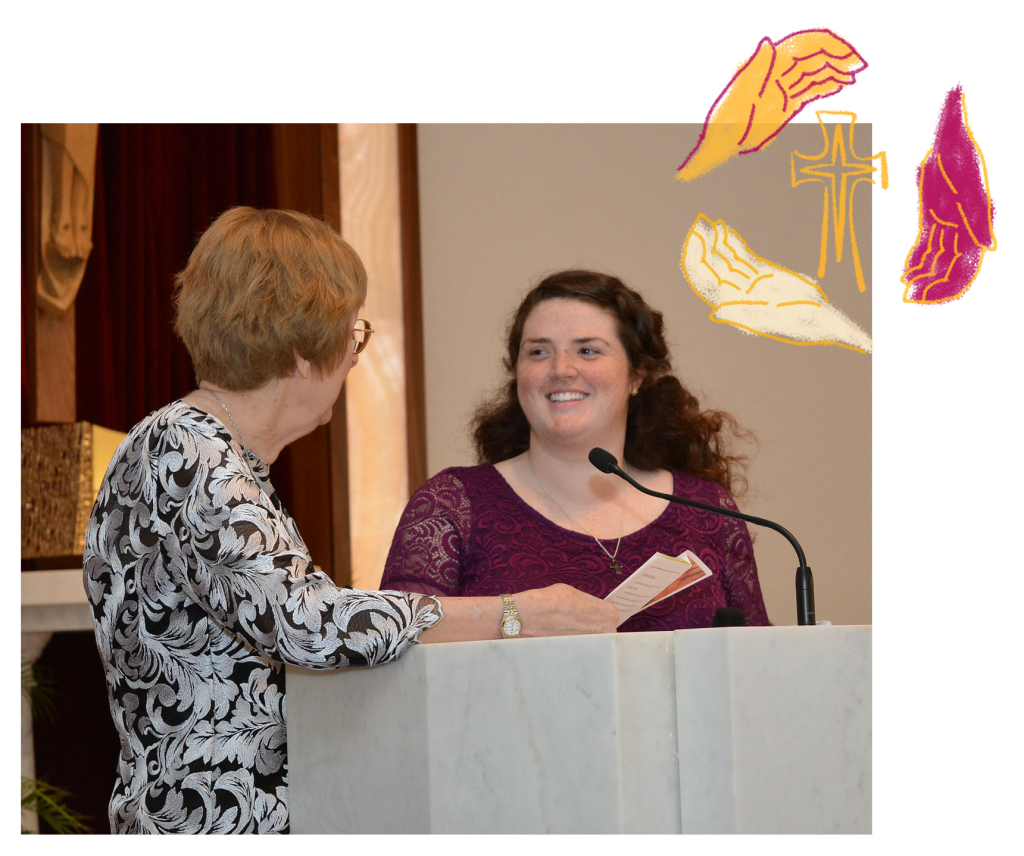 5.
CANDIDACY
After the ceremony, you begin a two-year candidacy phase. Year one focuses on the transition to religious life. Year two focuses on ministry, study in theology, and preparation for the novitiate. As a candidate, you live in community with other sisters. You have regular meetings with incorporation ministers and pray and engage in ministry.
6.
NOVITATE PHASE
After candidacy, you transition into the novitiate. Your first year (canonical year) is an intense period of reflection. You engage in prayer, study the vows, and continue to live in community. The second (apostolic year) includes more ministerial involvement and a deepening awareness of God's call in you.
7.
TEMPORARY PROFESSION
Once you complete the novitiate phase, you become a member of the community by making your first profession of vows. Temporary profession lasts anywhere from three to six years. You take part in full-time ministry or studies while continuing your discernment. You also continue living in community with other sisters.
8.
FULL (PERPETUAL) PROFESSION
After completion of the incorporation process, you profess final vows of poverty, chastity, obedience, and service of poor, sick, and ignorant as a Sister of Mercy.
Learn more about becoming a Sister of Mercy!
Fill out this form and we will be in touch with you.
Contact us